Interview: 10 Questions for Rumer |

reviews, news & interviews
Interview: 10 Questions for Rumer
Interview: 10 Questions for Rumer
The singer-songwriter on dancing, mood swings and singing for President Obama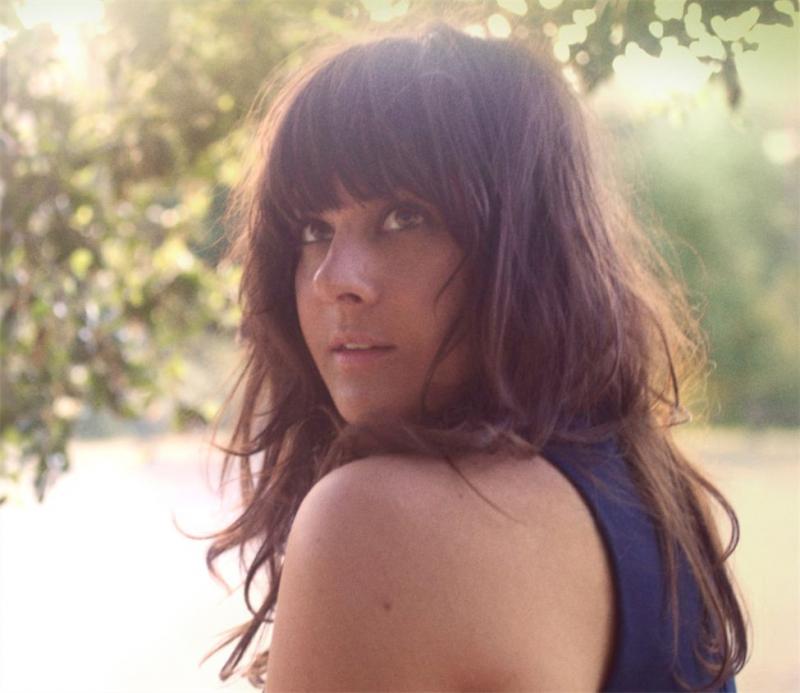 Rumer: turning to face the music
Rumer has recently returned to public life. Her new album, Boys Don't Cry, is a collection of songs from the Seventies by male singers such as Townes Van Zandt, Leon Russell, Tim Hardin and Jimmy Webb.
Her interpretations, as with her 2010 debut album of original material,
Seasons of my Soul
, are coated in the icing of classic easy listening – the smoothness of The Carpenters or Carole King springs to mind – yet there's the kernel of something pointed, heartfelt, even painful, at its core.
Seasons of my Soul sold well – over 500,000 copies – and Rumer was taken to the bosom of the Jools Holland demographic, yet her life's tribulations have a habit of rising to the surface. Born Sarah Joyce in Islamabad to a large British family, she later found she was conceived during an affair her mother had with their Pakistani cook. The death of her mother in 2003 affected her profoundly and, when she attempted to track him down, she discovered her blood father had also died.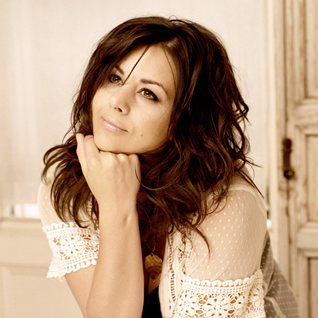 After tasting low-level success with indie band La Honda, she spent around a decade strugging to make it as a solo artist before eventually teaming up with TV composer Steve Brown. His contribution as producer and mentor was the missing piece of the puzzle. Songs such as "Slow" and "Aretha" brought her to wider attention. However, during the making of Boys Don't Cry the pair became estranged. This appears to have upset Rumer to the core and played its role in bouts of brutal depression that have been candidly documented in recent interviews.
We meet in the Groucho Club in Soho. Reading the words below, Rumer can seem a bit out there, hippified, but her manner is not: she's very forthright, occasionally even brusque. She curls her feet under her and leans towards me on the bench seating as we talk, physically very close, her body posture relaxed, intimate in a way that female artists rarely are in interview. Her emotions, both cheerful and melancholy, are clearly very close to the surface. And she has the most startling hazel eyes.
THOMAS H GREEN: How was it playing the White House recently [on 9th May]?
RUMER: [Burt] Bacharach & [Hal] David were being awarded the Gershwin prize, a special award for your entire body of work. [Producer and US music biz perennial] Phil Ramone was curating and he asked me to sing "A House Is Not A Home". I had an ear infection so I lost my hearing. The week before I went to do a hippy course in Glastonbury to get my head together spiritually, psychologically. I stayed in a tipi. Remember that awful weather we had? I must've caught a virus. By the end of it I couldn't hear a thing. I'm sure I was all out of tune [at the White House] but it was an emotional occasion and everyone enjoyed it. The President was sitting as far away as you are from me, and his wife, and his mother-in-law, and Burt Bacharach. It was amazing, an incredible honour and a surreal experience. There was the most wonderful eccentric bunch of people, from organisers to co-performers - Sheryl Crow, Lyle Lovett, Stevie Wonder, Diana Krall.
The night before we did a show at the Library of Congress. It was about as professional as a school play. Mike Myers was supposed to be doing "What's New Pussycat" – "Welcome international man of mystery Mike Myers" -and in walks Arturo Sandoval with his trumpet. Mike Myers did his thing then he's like, "And now Stevie Wonder," but Stevie Wonder's in the bathroom three floors below so Mike Myers had to do stand-up for five minutes. Michael Feinstein was talking about time he spent with Ira Gershwin before he died and was in the middle of this really impassioned speech when one of the backing vocalists started laughing really loudly on a live microphone about something unrelated.
When was the last time you had a dance?
I think I danced along to Jimmy Webb on Tuesday night. He's one of the greatest songwriters that ever walked the planet and he wrote "PF Sloan" which is my first single [off the new album]. He happened to be over here collecting a special recognition award for his lifetime's work. I was doing Jools Holland so they suggested we sing together. I'm a terrible dancer, I've got two left feet. I don't dance. I have to be really tanked up and the last time I was really tanked up was when we had our ladies group meeting [social club for female singer-songwriters and producers, including famous faces such as Sandie Shaw and Joss Stone]. I must have drunk 10 mojitos… well, quite a few mojitos – they taste like squash. I couldn't get out of bed until six o'clock the next evening.
Watch the video for "PF Sloan"
Recent interviews with you have been very raw and emotional. There have been tears. How do you regard them afterwards?
I've just been depressed and unfortunately I don't know how to censor myself. All I know is that mild-mannered educated people arrive and ask me how I'm feeling. I think, "Hang on a minute, you're not a therapist," but I only think it after they've gone. I regret it. I feel ashamed and think, "Why do I do that?" I talk too much. The thing is I just see human exchange, I don't see your job, I don't see the president of my record company's job, I just see humans and when a human being asks me a question I can't not answer because that would not be me. It's extremely personal and I cringe. I might be crying my eyes out then five minutes later I'm fine but it's out there, it's online, someone might take a quote and put it somewhere else, make a patchwork quilt of all the disturbing quotes, all the things I was saying because I was tired or feeling irreverent or rebellious, moody, pre-menstrual, so it's embarrassing. And nobody likes whingeing.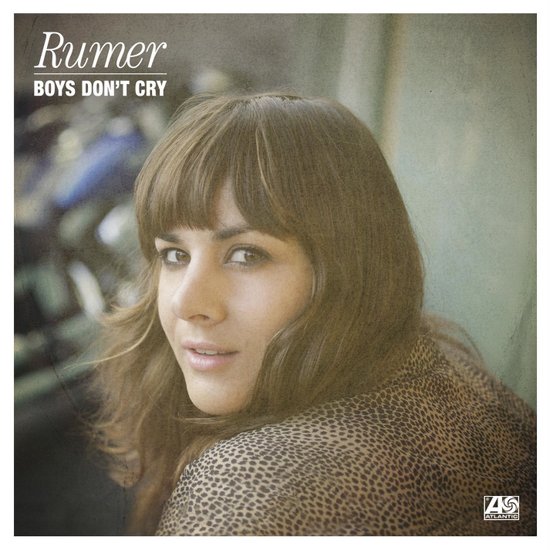 Your new album is all cover versions – do you have an album of original material prepped in the wings?
I do have some songs and I'm also feeling very much like I've got a lot to say that will eventually have to come out - a need, a desire to express how I feel. The problem is I'm doing promotion so I'm talking to journalists where really I should be playing my guitar. So that's why it's coming out. There's an album there, a feeling, an atmosphere…
The late Sixties and early Seventies was a time of changing social values, the Age of Aquarius and all that. From your music, it seems you're drawn to that. True or false?
I wasn't there and I don't really know. Maybe. I'm not that well-educated so I don't have complete historical understanding. I don't think I'm retro, I'm just looking for something real and what we're living through now is not real, it's far from real, it's a house of cards. What's real is what would have been real in Shakespeare's time, the fact that we laugh, we cry, we grieve, that's the real stuff. We need each other, we need our husbands, we need our wives, we love our children, we love animals, we love nature, we love a sunset, we love the Moon, we love a gentle breeze. I'm only interested in what's real. The changing scenes of decades as they go by is irrelevant to me.
What gives me joy is the people who come to my concerts
Does the music business, then, seem a very plastic environment?
It's a toxic environment. I'm in a hostile environment, it's abrasive to the spirit, it hurts. You can understand why people go for the drugs. I don't have a mechanism to deal with it, no, you can knock me down with a feather every day. Women are very stoic, very strong, we bend and bend but we don't ever seem to break emotionally. Sometimes I wish I wasn't that strong because if I wasn't I wouldn't be talking to you now, I'd be in hospital. This language is all very dramatic, I don't want to keep going on about depression. I don't want to upset people where I should be talking to a professional, a psychotherapist, not the world. Then I read it and feel weaker because I feel exposed but I don't know what else to do. I'm trying to remain an observer - which is ultimately what artists are - without letting the inherently false environment I'm in fuck me and mould me. What gives me joy is the people who come to my concerts. I'm doing the summer fayre in the small town I come from, New Milton in Hampshire, raising money for the local memorial hall. Community is what life's about. Prince Charles talked about it – community capital, investing in your community and valuing that. Maybe this is the Asian part of me coming out. I always used to say to my sisters, "Why can't we all just live in the same house?' I never understood. We can't do this alone. How can we possibly navigate this world alone? I don't know what's wrong with us in this western society, thinking we can just isolate ourselves and somehow manage but we actually need each other.
Has your job allowed you to meet anyone you really wanted to meet?
I've met Aretha Franklin, she's heard my songs. I had a great hour long conversation with Terry Reid on the phone recently. I connected with these great people so beautifully through music. This lady came up to me after a show in America. She said, "My husband died in March and I've never been out on my own but I went out, got a ticket, came here on my own." I was extremely touched. When I was wondering about how sing "A House Is Not A Home" [at the White House], I thought, "No, no, you have to sing it for that lady sat in her house in Minnesota on her own whose husband's died." That's what life's about – communication. I want to reach out and connect. That's the beauty of this position.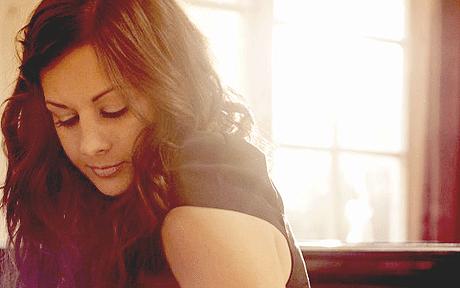 Why have you and your mentor Steve Brown parted ways?
[Silence for 20 seconds] It's a really complicated story, not easy to answer. If I tell the story, as it's sub-edited or clipped, then it would be wrong. It's a long story of misunderstanding, scheduling issues, priority issues, outside influences, miscommunication. Why does anyone split up? Why does anyone have a divorce? People reading this might be divorced or separated. That doesn't mean they're bad, it means it broke. It's complicated. Because it was so sudden and wasn't a slow demise, what I get comfort from is it'll always be preserved as it was, a special connection. We made special music, laughed together, had the best time, the rot didn't set in. When I think of Steve, he's the man who put me here. Without him I wouldn't be here, and I can't think of anyone I love more on the planet and always will.
Are you a feminist?
I don't even know what that means. No I'm not, I'm a mixture. On the one hand the Asian part of me is very dutiful, quite a frustrated housewife. When I'm in a relationship I'm half girlfriend, half servant. They [her boyfriend/partner] wouldn't ask for things because they're modern but I'm not. I'd always bring them a cup of tea in the morning and make their breakfast. That's not feminist, is it? Woman and men are different and have different roles. I don't want to be taking the bins out, I can't fix anything. I had no idea what the patriarchal society was until I did this job. It's 90 percent men. Men and women have contrasting qualities and the reason we have them is we're supposed to work together and help each other. Sometimes men can be so stupid, the machismo, one record label locking antlers with another. Because it's an unregulated business it's an anthropological study of male behaviour.
If you had a time machine that could take you into the past to spend a period of 24 hours, where and when would you go to?
I'd probably go back to the time of Jesus, see whether he was real. I'm interested in his divinity. I've read a lot but never been moved as I was moved by reading the gospels. Even if it's a story – and I don't care if it's true or not – the idea that somebody - or even a collection of people - could create this story for their own salvation, it's divine.
Watch the video for "Slow"
I'm only interested in what's real. The changing scenes of decades as they go by is irrelevant to me
Explore topics
Share this article