Martha Argerich, Bridgewater Hall, Manchester |

reviews, news & interviews
Martha Argerich, Bridgewater Hall, Manchester
Martha Argerich, Bridgewater Hall, Manchester
A standing ovation for the great pianist's return to Manchester for the first time since 1965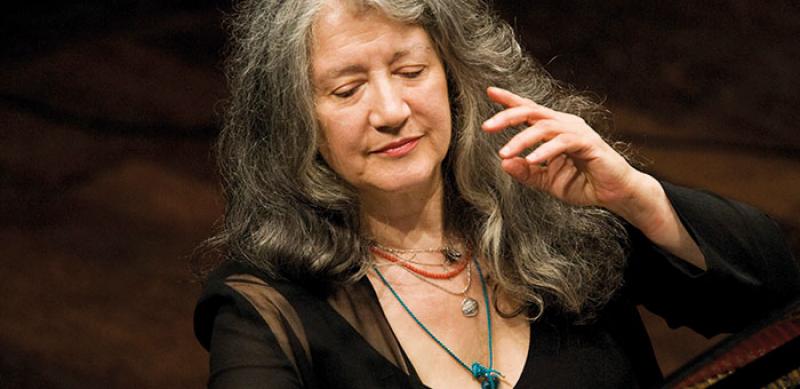 A poet and a tiger: Martha Argerich
It is nearly 50 years since Martha Argerich played in Manchester. She performed with the Hallé Orchestra and the conductor was Claudio Abbado, making his UK debut. That was in 1965 and a year later they repeated their double act. Thanks to the Manchester International Festival and her special working relationship with conductor Gábor Takács-Nagy, music director of the Manchester Camerata, she bridged that gap last night.
I must admit to a sense of some disappointment when she decided to replace the work advertised, Shostakovich's First Piano Concerto, with Beethoven's First. However, she gave such an exhilarating performance that it seems churlish even to mention it.
Arvo Pärt's 'Lamentate' was the discovery of the evening for me

"To me, she is both a poet and a tiger on stage," wrote Takács-Nagy in the programme. One can see what he means. Refreshingly, she has no time for histrionics. As the concerto opened with its familiar militaristic feel, trumpets and drums marching away, she sat, a diminutive figure, patiently awaiting her entry. Then she started, very gently. But before long she was displaying her speed, clarity and expressiveness on the keyboard. And she delivered an exhilarating cadenza.
Her interpretation of the Largo was full of emotion and wonderfully lyrical. In the final movement, she really enjoyed herself, revelling in the demands and the humour of it all. She even played off the keyboard, moving her fingers on her knees as she swayed to the music, such was her apparent joie de vivre. A stunning performance was rewarded with a prolonged standing ovation.
However, Argerich wasn't the only gifted pianist on show. The job of appearing before the great Argerich and, perhaps more daunting still, following her might have put off someone less talented than multi-award-winning David Kadouch. Still only in his twenties (not much older than Argerich when she last appeared here), he showed real maturity in his playing.
As a curtain-raiser to the main event, Takács-Nagy turned to his Hungarian roots, with Bartók's Music for strings, percussion and celeste. "My grandmother used to sing Hungarian folk songs to me," he told the audience before he began. He had the Camerata playing vivaciously as the soundscape developed from the slow, brooding opening into pictures of peasant life and, famously, the music of the night in the third movement. At the piano, Kadouch (pictured below) was integral to the performance, which built into the energetic, tuneful and celebratory ending.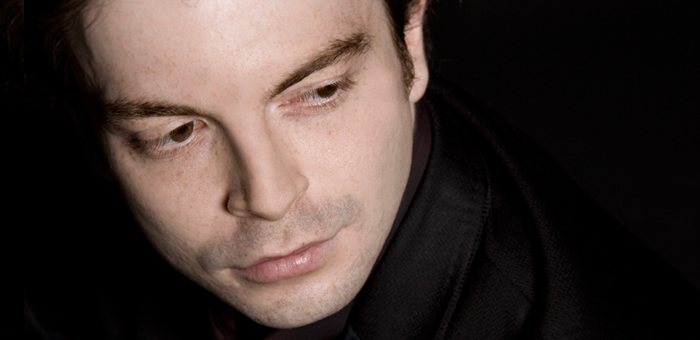 However, he really came into his own with the final work, Arvo Pärt's Lamentate. This was the discovery of the evening for me and, I suspect, most other concert goers. Written in 2002, it was apparently inspired by Anish Kapoor's sculpture, Marsyas, which occupied Tate Modern's Turbine Hall at that time. Both pieces are about the aches and pains of being human. It is musical drama. Even the house lights were dimmed to add to the effect as its 10 short sections, suggested by and reflecting an old Slavic text, draw out associated sounds and rhythms. Some are intensely quiet, others positively ear-splitting. At its most dramatic, it evokes music for a war movie: insistent, throbbing, explosive.
So, there was no anti-climax after the main memorable event. And in the midst of it all, Kadouch made a big impression – and earned prolonged applause and cheers himself.
Read other reviews of Manchester International Festival on theartsdesk
Argerich even played off the keyboard, moving her fingers on her knees as she swayed to the music
rating
Explore topics
Share this article