10 Questions for Verbier Festival founder Martin Engstroem |

reviews, news & interviews
10 Questions for Verbier Festival founder Martin Engstroem
10 Questions for Verbier Festival founder Martin Engstroem
On the eve of the 20th anniversary of Europe's starriest music festival, its founder explains its aims and achievements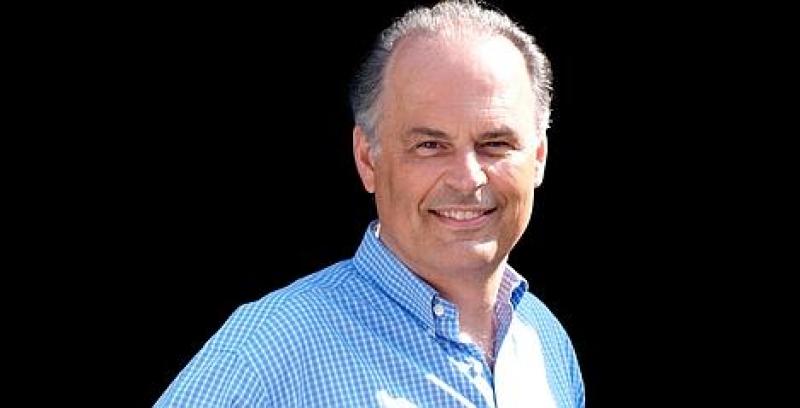 Martin Engstroem: The man behind the curtain of classical music
He might not be a household name, but Martin Engstroem is classical music's man behind the curtain, a quiet but significant force in the industry for some 40 years. Although his career has seen Engstroem by turns as major artist agent and head of A&R for Deutsche Grammophon, it is as founder and general director of the Verbier Festival – this year celebrating its 20th anniversary – that he has achieved perhaps his greatest successes.
What started as a boutique affair with only 17 concerts has now grown to its biggest programme yet, encompassing some 62 ticketed events as well as many more free concerts, open rehearsals, masterclasses and workshops. Yet the festival's greatest draw is surely its roster of talent. A casual glance down this year's programme finds Charles Dutoit, Anna Netrebko, Bryn Terfel, Evgeny Kissin, Elisabeth Leonskaja, Barbara Hendricks and Pinchas Zukerman among others – and that's just in the first week.
So what keeps these extraordinary artists returning year after year to this tiny village in the Swiss Alps which would otherwise be dead until the return of the snow and ski season? Martin Engstroem explains his vision for the festival, discusses how it has evolved over the past 20 years, and gives some hint of what we can expect of Verbier's anniversary concert – the biggest birthday party in classical music.
ALEXANDRA COGHLAN: Europe isn't exactly short on classical music festivals, and by the general standard Verbier is a very young one. What were your aims in founding it? Have they changed much over 20 years?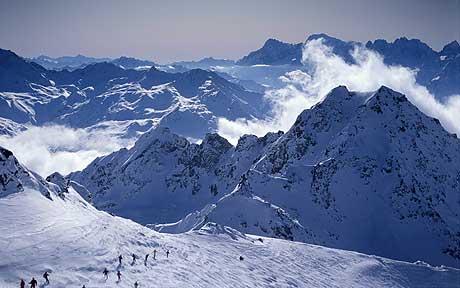 MARTIN ENGSTROEM: Recently I actually came across the initial presentation that I gave to potential sponsors and donors for the festival, stating what I wanted to achieve. It is very much what the festival is today, although it has become much, much larger and grander. The notion of a performing arts community in an intimate mountain resort (pictured left) was central to my initial idea. I never wanted to create a festival in a city where once you leave the recital hall or the opera house you are anonymous. In Verbier there is one road up and the same road down, and this intimacy allows you to have completely different experiences to those at festivals in the big cities. Most bigger European music festivals are in towns, but if you look at the US most of their major festivals are outside the city. I really liked this idea of getting away, especially into the mountains where you are surrounded by the staggeringly beautiful scenery of Verbier and the Alps.
So you would really prefer the points of comparison for Verbier to be Tanglewood or Aspen rather than Salzburg or Munich?
Aspen was very much my model – their balance between academic activities, getting lots of young people involved, as well as major classical perfomers. It's a good mixture between those who are of a certain level – stars sounds too flashy – but those who have experienced a certain success in the field, and those who are just starting out. I like that combination.
Is your vision for a democratic learning community shared by the artists? Do they behave differently in Verbier than elsewhere? Do they approach the festival with a different attitude?
At Verbier I really try and kick artists out of their comfort zones. Every time an artist at the festival goes up on stage I try to get him to perform a work that he has never performed before, or to perform with colleagues that he has never worked with before. I like that there's a certain element of risk in chamber music, of novelty. We do give the performers plenty of rehearsal time, so nothing is done half-heartedly, it's thoroughly planned. But the hope is that when the artist leaves Verbier that he will also take away something with him – hopefully a good experience. So that even if we are talking about a major international star, he feels as though he has achieved something new.
Education work has been an important part of the festival since the beginning, and over the years you've had some big successes. Who are your biggest success stories?
There are so many. Alisa Weilerstein, Leila Josefowitz, Lang Lang and Anna Netrebko (pictured right)all came to Verbier before they were well known and gave small recitals in the church before eventually coming back to do bigger things. Spotting talent and developing it has always been one of my greatest passions. Han-Na Chang was with us in the very first academy in 1994 when she was just 11 years old, and has come back almost every summer since. Renaud Capuçon was with us in 1995 in the academy. Khatia Buniatishvili started coming to the festival at 16 years old, first she played the piano in the orchestra and gradually moved onto chamber music and recitals. I always try to insist that these young super-talented musicians do chamber music. I always felt that it was an important remedy in their daily musical life. Just playing solo concerts and repertoire is not enough. These young musicians seem to like the workshop atmosphere of Verbier. It's not a museum; all the programmes we present have been conceived specially for the festival and have been prepared here. These are not touring programmes from soloists who just come in and out. I think that appeals to some artists and especially to some conductors.
The special appeal of Verbier is certainly reflected in the line-up of performers for the anniversary concert on 28 July. Was it hard to persuade 25 international stars to share the stage with one another?
We have some phenomenal artists performing – the full list has been announced but not as yet the programme, which will be pretty tricky to arrange. How do you satisfy 25 superstars of classical music at the same time? And I'm not going to give my solution away. Suffice it to say that it has been quite a challenge. The first half of the concert has been more straightforward in discussion, but the second half is a little bit more of a daring project, and some of the artists are still coming to terms with it!

This year's festival opens with a performance of a new Verbier commission – Lera Auerbach's In Praise of Peace. Can you tell me a bit more about it, and why you chose Auerbach?
The way I programme repertoire is very much based on artists. Most artists I know personally, most I have spent time with in the past, and I try in my repertoire development to put thought to which pieces would work best with which artist. Lera Auerbach (pictured above) is an artist who has spent many summers – most of the last seven or eight years – in Verbier, either playing the piano, reading her poetry, or composing different works. She's an artist I very much esteem, and that's why I have asked her to compose the opening work for the festival. She has based the work on Beethoven's Symphony No 9 – the instrumental configuration for her work is the the same – which is also being performed in that opening concert.
What is so special about Verbier that you are able to persuade so many artists to keep returning? Is it really so different to other festivals?
One reason why many artists like to come to Verbier is that there is hardly any other place or festival in the world where you will find so many artists in the auditorium when you are giving a concert. The intensity of the festival – 17 days, four paying concerts per day – is such that there are so many artists at the festival at all times. They go to each others' concerts and that has a very interesting effect. Some people feel very inspired, others just get stressed out by it. I never thought that this effect would actually lead many artists to come back year after year, but they really do feel inspired by having their colleagues in the hall. When you know that in your audience there are people who actually know the piece you are playing, who know the difference between good and great, you do give more. There's a different energy.
You're launching a new student orchestra this year at the festival. Who will the performers be, and how will it fit into Verbier's existing education work?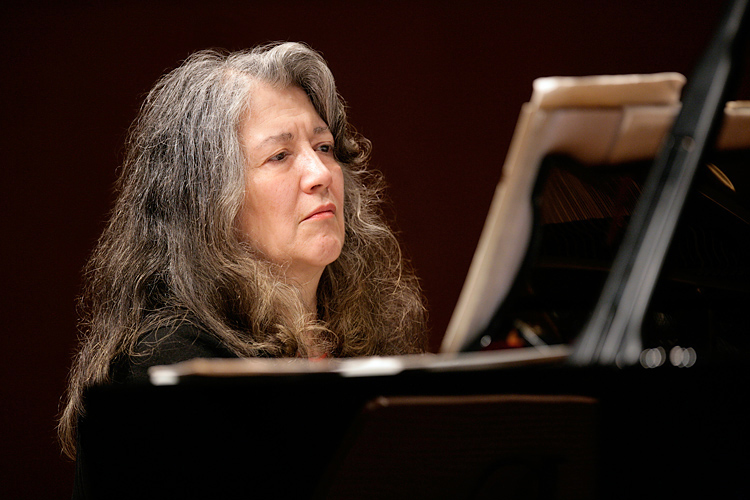 My idea was to create a new, third orchestra for 15 to 17-year-old musicians. This is a crucial time for many kids to make decisions about their future. Between these ages you will probably decide if you want to concentrate on music-making or do something else, and introducing them to an environment where they will find the best international students of their age will either push them to work even harder or else to realise that it's just not for them.We have allotted two slots for the orchestra in the Festival Tent. The idea is that they will present some of the work that they have done. It won't be a formal concert – it might just be single movements or an overture. The idea is just to give them an experience of how it feels to perform at the festival on that stage.
Over 20 years of festivals you must have amassed quite the store of musical memories. Are there any standouts?
There are too many to name. I feel especially with Martha Argerich (pictured above) that our relationship at the festival has been very fruitful. I have inspired her to learn lots of new repertoire for Verbier, and she has also performed with lots of people here that she had never met or worked with before. Through my position at Deutsche Grammophon I have been able to take some of the Verbier projects into the recording studio, including the Argerich/Pletnex Cinderella Suite or the Argerich Brahms Piano Quartet with Mischa Maisky and Kremer. There is a long list of fruitful projects that emerged from the festival. It's is a very satisfying part of my job – I get to guide the artists, to push them beyond their boundaries.
What would you say about the festival to someone who has never been?
I'd say that I am very proud of it – it really does make a difference for young musicians. Plus there are about 10,000 people who go to the festival each year without buying tickets, just by attending free events. You can really fill your day with music at Verbier without having to spend any money. Verbier is a musical world with no limits – you can get so much music out of it as you want. It is for those who are passionate music lovers and for those who can't get enough of it.
When you know that in your audience there are people who know the difference between good and great, you do give more
Explore topics
Share this article