Trpčeski, CBSO, Măcelaru, Symphony Hall Birmingham |

reviews, news & interviews
Trpčeski, CBSO, Măcelaru, Symphony Hall Birmingham
Trpčeski, CBSO, Măcelaru, Symphony Hall Birmingham
Songful Rachmaninov and imposing Nielsen launch the new season in Brum
Friday, 25 September 2015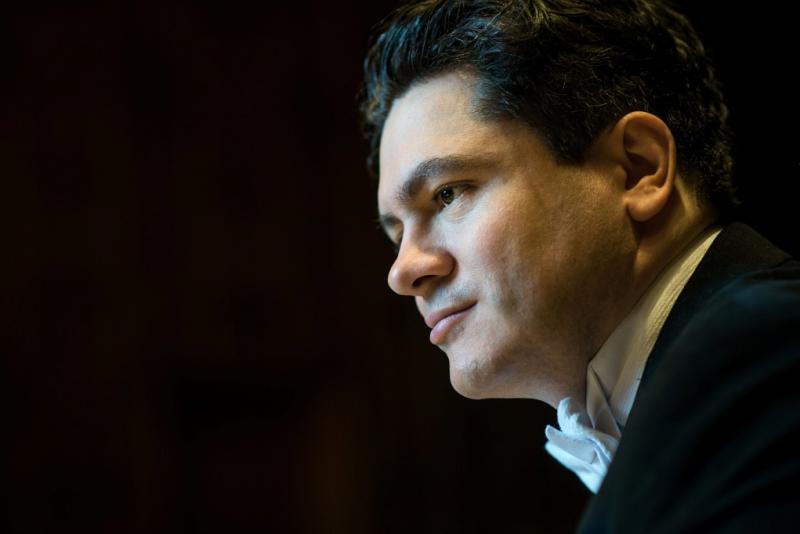 Cristian Măcelaru: The One for the CBSO?
Cards on the table: the City of Birmingham Symphony Orchestra is looking for a new music director. Having filled its new season with emerging talents – Andrew Gourlay, Daniele Rustioni, Ryan Wigglesworth and Ben Gernon, to name just four – it's an open secret that any concert directed by a youngish, more-or-less unattached conductor in Birmingham for the foreseeable future is effectively an audition for the job. And don't let anyone tell you otherwise.
All of which created a certain buzz around this Birmingham debut by the Romanian-born, Philadelphia-based Cristian Măcelaru. As winner of the 2014 Solti Fellowship, Măcelaru comes attended by reams of praise from US critics – never any guarantee of success with a British orchestra. His unassuming stage presence, though, suggested a certain seriousness which, within bars of the opening of Sibelius's Finlandia, had translated eloquently into sound. Măcelaru has already identified and harnessed one of the CBSO's greatest strengths, Oramo's and Nelsons's joint legacy to the orchestra – the depth of its string section. He built textures from the basses up, shaping a sombre, Wagnerian Finlandia that traded roof-raising theatricality for tense symphonic drama.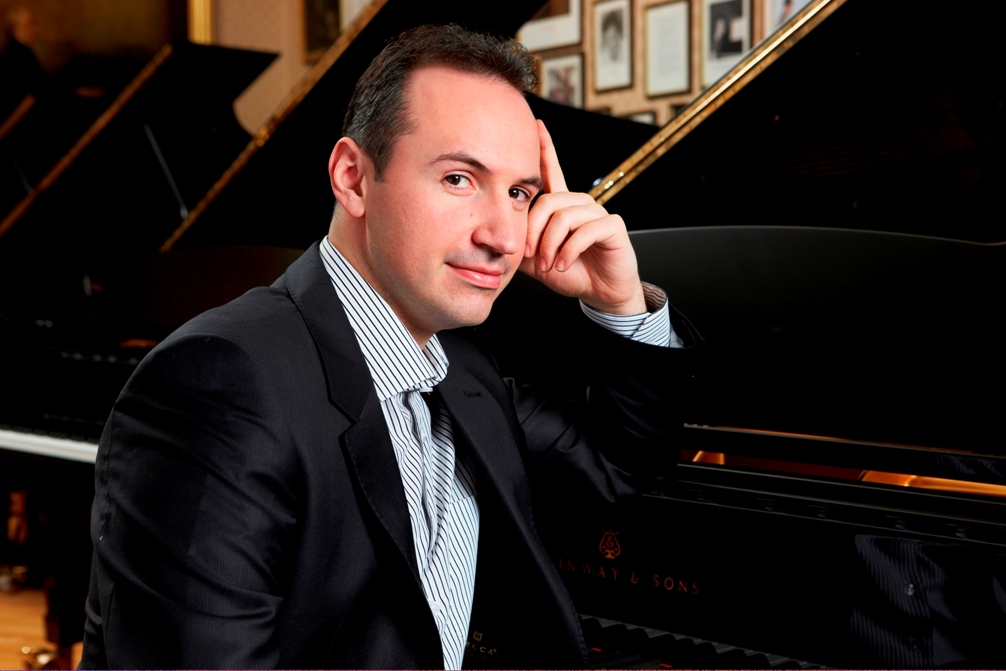 Măcelaru's ability to shape a phrase and to characterise a melody or tone-colour also paid handsome dividends in Rachmaninoff's Third Piano Concerto. Rachmaninoff once wrote that he conceived the first theme of the Third Concerto as something to be sung by the piano, and that's exactly how it came across. It helped, of course, that Simon Trpčeski (pictured above by Lube Saveski) was the soloist. Trpčeski's artistry is ripening gloriously: the energy, the clarity of touch and brilliance of articulation are as electrifying as ever, but his youthful flamboyance has evolved into a masterly calm and assurance at the keyboard. No histrionics here: cool as iced vodka, Trpčeski at one point reached casually into his pocket, unfolded a handkerchief and dabbed at his brow while the tutti swept by on all sides.
Meanwhile Măcelaru drew seldom-heard colours from the orchestral part: a distant glint of Russian nationalist jewellery in the finale's col legno passage; and meltingly soft horns in the transition out of the first movement's epic cadenza – which drew from Trpčeski, in turn, an exquisite tenderness of tone. I've heard more spectacular performances of this concerto, but rarely a more musical one.
For an encore, Trpčeski beckoned to the CBSO's principal cello Eduardo Vassallo (pictured left by Upstream Photography) , and together they played the gentle third movement of Rachmaninoff's Cello Sonata. Trpčeski always takes care over his encores (on one occasion assembling an impromptu Macedonian folk band), but this felt particularly intimate. Its appropriateness, and Trpčeski's eagerness to share his applause, spoke volumes for his priorities as both artist and human being.
Nielsen's Fourth Symphony looked on paper like a rather more severe test for Măcelaru – not because in this anniversary year, we've heard it too many times (as if!), but because the CBSO has a Nielsen tradition dating back through Oramo and Rattle to Harold Gray's cycle (the UK's first) in the 1960s. All the more impressive, then, that he managed to say something distinctive about the piece from the very outset - and without any overt point-making or micromanagement.

Perhaps the opening was a little too trim: all primary colours and clean-cut articulation. But any sense that this was an IKEA Inextinguishable vanished in the elemental swirl of sound that Măcelaru summoned from the orchestra at successive climaxes. Woodwind solos were fresh without being folksy; and he even managed to maintain a sense of pregnant symphonic tension throughout the Poco allegretto. The cumulative effect was powerful, coherent and entirely gripping. The orchestra looked like they were enjoying themselves too (not that one should read anything into that). But whether or not Cristian Măcelaru proves to be the CBSO's Mr Right, this was a seriously impressive debut – and hopefully not the last time we'll see him in Brum.
Whether or not Cristian Măcelaru proves to be the CBSO's Mr Right, this was a seriously impressive debut
rating
Share this article