Kanneh-Mason, Terfel, RPO, Philharmonia Chorus, Petrenko, RAH review - an anniversary feast |

reviews, news & interviews
Kanneh-Mason, Terfel, RPO, Philharmonia Chorus, Petrenko, RAH review - an anniversary feast
Kanneh-Mason, Terfel, RPO, Philharmonia Chorus, Petrenko, RAH review - an anniversary feast
Full chorus and giant orchestra reunite at last to celebrate 75 years and counting
Wednesday, 22 September 2021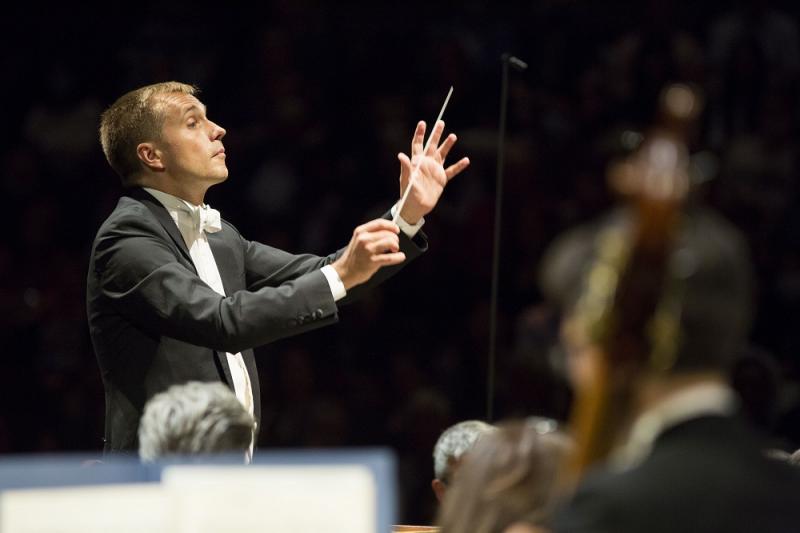 Vasily Petrenko conducting the Royal Philharmonic Orchestra in the Royal Albert Hall
75 years after Sir Thomas Beecham founded the Royal Philharmonic Orchestra, it's sobering to reflect that without this one person's hubris and sheer cantankerousness, British musical life would be a whole lot worse off. Beecham, who fortuitously combined musical flair with force of personality and the inheritance of a pharmaceutical fortune, tended to start orchestras of his own after falling out with other ones.
His chief creations, the
London Philharmonic
and Royal Philharmonic orchestras, today are still going strong – indeed, arguably stronger than ever. The latter notches up three-quarters of a century this year and marked the occasion in a special concert at the
Royal Albert Hall
last night.
This evening was a celebration in other ways too. Here was a giant orchestra sitting together on the Royal Albert Hall platform, sharing desks. Here was the Philharmonia Chorus, more than 100 singers, standing side by side, making as much noise as they possibly could. All of it was welcomed by a pretty much packed-out audience. I doubt any of us will take this "normal" set-up for granted again after 18 months of social distancing. The RPO became the RAH's official Associate Orchestra a few months before the pandemic struck; now it can finally begin to make the most of it.
Snaring Vasily Petrenko to be the RPO's new principal conductor is a seriously good move. The Russian maestro, whose tenure at the Royal Liverpool Philharmonic boosted attendances and attention from the start, has every chance of building a loyal following in the Big Smoke too. He is the perfect showman for a 21st-century orchestra, happy to grab a microphone, introduce the programme and thank the sponsors, but most importantly, he is a truly invigorating presence with a remarkable feel for sound musical shape, pace and scale, and pleasingly at one with his large complement of performers.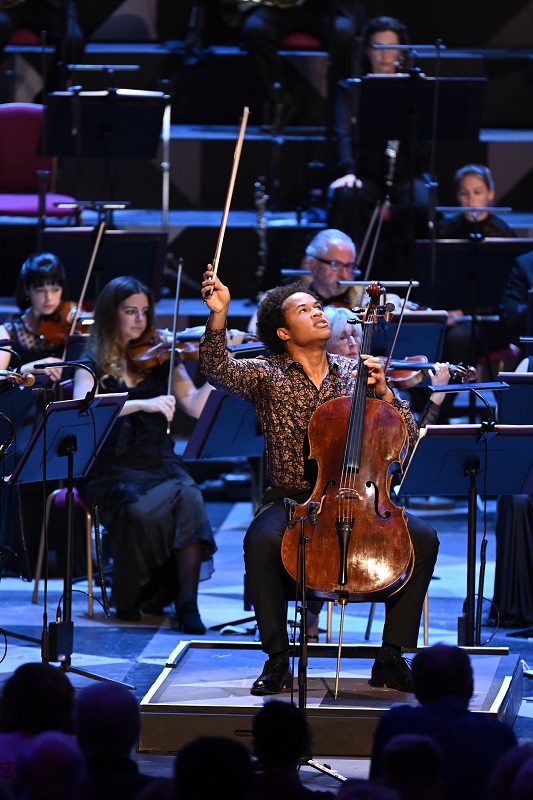 The programme, though, was more of a mixed bag than it might have looked. Great British Music indeed, as the logo suggests (for the avoidance of doubt, "Great Britain" is the name of a place, not an automatic indication of quality), but Delius's Over the Hills and Far Away is neither particularly British nor especially great. It's a rarely-heard "fantasy overture", inspired by the landscapes of Norway and included for the anniversary because it featured in the RPO's very first concert and was edited by Beecham himself. It made a strange opener, subdued and repetitive. Still, Petrenko milked it for all the sensual colours and luxuriant textures that he could.
The autumnal Cello Concerto by Elgar is effectively the composer's post-World War I lament for a lost world. Sheku Kanneh-Mason (pictured above by Chris Christodoulou in the Royal Albert earlier this year, at the Proms) has made this work very much his own, growing and maturing with it concert by concert. He offered an interpretation that was powerfully true to Elgar's old-world nobility of spirit: eloquently phrased, with rich, oak-strong tone and touchingly direct expression. Petrenko wielded a tight orchestral ship, keeping everything brisk and contained, which had the benefit of making the most intense moments stand out all the more.
But it was Belshazzar's Feast, William Walton's choral extravaganza, that ultimately stole the show. You can just imagine the face of the BBC executive who in 1931, having commissioned a short work for 15 instruments and small choir from Walton, found himself staring instead at the fall of Babylon. In the end it was Beecham who fixed the premiere, in Leeds – and when the famously sardonic conductor suggested Walton could throw in a brass band or two as well, Walton seems to have taken him at his word.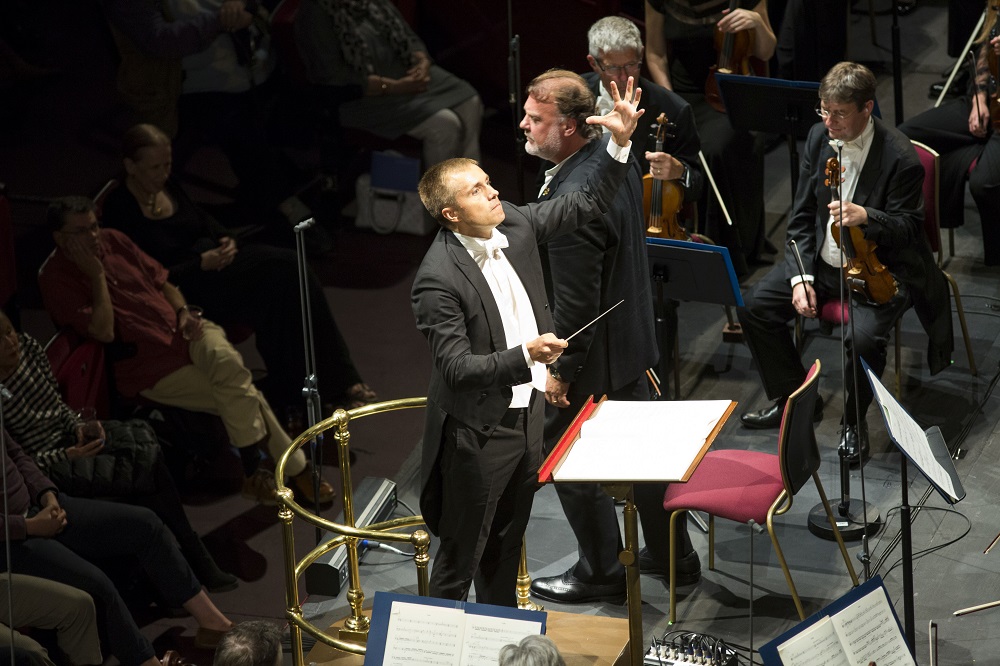 It's as irresistible as ever. Bryn Terfel (pictured above with Petrenko and some of the players) as its bass-baritone soloist seemed to be channelling the prophet Isaiah himself, a force 10 performer whose vast voice and personality can fill the Albert Hall at one stroke, even with the word "sheep" (these creatures are among the riches of Babylon the Great). The Philharmonia Chorus, reunited after a lengthy hiatus, sounded as if they were relishing every note, as did the orchestra. If there was some occasional blurring of detail, nobody really cared, so marvellous was it to hear a grand-scale choral piece going through its magnificent paces again.
And so, with an evocation of Scandinavia, a cry of pain for a lost generation, and the gleeful destruction and division of a decadent kingdom, the season of 2021-22 is well and truly underway.
Petrenko is a truly invigorating presence, pleasingly at one with his large complement of performers
rating
Explore topics
Share this article