Classical Music/Opera direct to home 9 - musicians start cautiously reuniting |

reviews, news & interviews
Classical Music/Opera direct to home 9 - musicians start cautiously reuniting
Classical Music/Opera direct to home 9 - musicians start cautiously reuniting
Selective socially-distanced gatherings in Bergen, Berlin, Birmingham, Oslo and Prague
Lise Davidsen and members of the Oslo Philharmonic
It seems like a different world when the Berlin Philharmonic and Simon Rattle gave a full concert to an empty hall as the world began to go into lockdown. Now, on continental Europe at least, orchestral musician plus the occasional star conductor and soloist(s) are cautiously reuniting in smaller numbers, though still as yet without a live audience. We look on from the UK, behind as we are in possibilities of release from quarantine, but even here there are a few hopeful signs of players being able to do more than join each other virtually from their own homes.
Oslo Philharmonic's Mellomspill concerts
"Mellomspill" means "interlude", but this impressive series is not a string of mere divertimenti: I can't think of a more soulful offering for this time to start a concert than the wordless Aria from Villa-Lobos's Bachianas Brasileiras No. 5, for soprano and eight cellos, nor of an artist more consummate to take the solo role than the already great Lise Davidsen. She also sings Grieg songs, cello arrangements here made by principal Louisa Tuck (a superb Don Quixote, incidentally, in their Strauss CD series with Vasily Petrenko conducting). There will be a children's concert on Saturday morning and on 7 May Davidsen returns to sing Berg's Seven Early Songs, in another chamber arrangement alongside Wagner's Siegfried Idyll. Perfection guaranted.
Bergen Philharmonic: 'Close up - at a distance'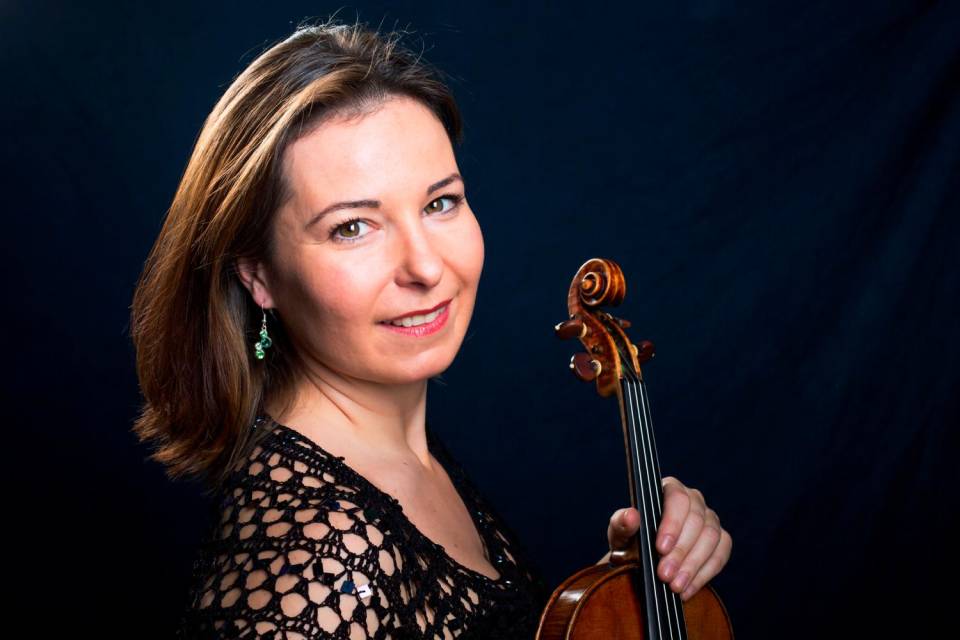 Equally enterprising fare from another great orchestra to the north-west: the Bergen Philharmonic already has a number of superb filmed concerts up indefinitely on its website, including Britten's Peter Grimes as "owned" by its principal conductor Edward Gardner. He returns to conduct a wonderful all-Copland programme on 7 May, including the chamber version of Appalachian Spring, but last night's chamber special paired Svendsen's all-too-little-known String Octet (led by the superb Melina Mandozzi, pictured above) with a world premiere, Craig Farr's Alrekr - the Towering, for five percussionists and electronics. Watch here: ambitious stuff indeed.


Berlin Philharmonic in chamber Mahler 4
They're back, maybe not in full spate as yet, but with the conductor one can safely label "the Carlos Kleiber of our time", Kirill Petrenko (pictured above), at the helm, and some of the finest soloists in the world, Erwin Stein's ingenious chamber version of Mahler's Fourth Symphony can hardly fail to enchant. Christiane Karg is the soloist in the song-finale, and it's preceded by Arvo Pärt's Fratres in the version for string orchestra and percussion, Ligeti's Ramifications and Barber's Adagio. Free to view live tonight.


Czech Philharmonic Second Benefit Concert
There were more musicians on the concert platform of Prague's ornate Rudolfinum this time than we saw in the first, musically top-notch benefit concert the other week, plus some above it - but still all masked. The unorthodox selection of this second concert to raise funds for Czech hospitals has two distinguished conductors at the helm, the Czech Phil's principal guest conductor Jakub Hrůša and stunning earlier-music group Collegium 1704's Václav Luks. The novelty value comes from the slow movement of Dvořák's "New World" Symphony on 11 horns (Wagner tubas included, all somehow breathing properly through their face masks), with organist Aleš Bárta joining them (pictured above by Petr Chodura) for an arrangement of Bruckner's Ecce sacerdos magnus. Members of the Prague Philharmonia also joined the event. Watch the whole concert. Here's to Czechia emerging from lockdown soon, having done all the right things at the right time.
Birmingham Contemporary Music Group homages Varèse
On 4 May at 7.30pm, BCMG's oboist Melinda Maxwell (pictured above) plays her own improvisational work homaging the towering 20th century figure of Edgard Varèse, flautist Anthony Robb plays the celebrated Density 21.5 and BCMG artistic director Stephen Meier discusses Varèse's achievement with Maxwell. Six days later, on 10 May at 4pm, the talented musicians of NEXT, the group's academy for players starting out in their careers, present the fruits of their own "Sounding Out Varèse" pieces as coached by Maxwell. Tune in to the BCMG's Facebook or Instagram pages to watch.
Details of how to view given in each entry
Czech novelty value comes from the slow movement of Dvořák's "New World" Symphony on 11 horns
Explore topics
Share this article