Three Girls, BBC One review - drama as shattering public enquiry |

reviews, news & interviews
Three Girls, BBC One review - drama as shattering public enquiry
Three Girls, BBC One review - drama as shattering public enquiry
Truthful acting earns audience trust for a story of catastrophic institutional failure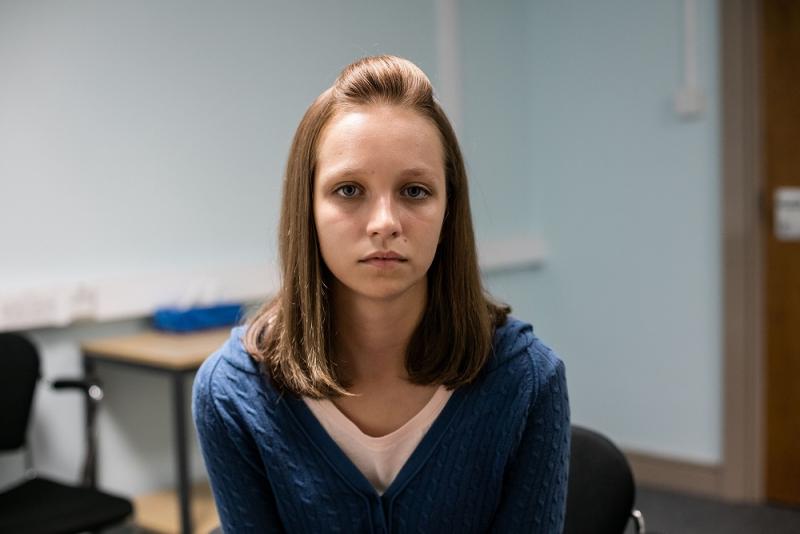 Molly Windsor seemed to age 10 years as Holly Winshaw
Television dramas about catastrophic events in broken Britain are meant to be cathartic. They knead the collated facts into the shape of drama for millions to absorb and understand. Then we all somehow move on, sadder but slightly wiser. The Murder of Stephen Lawrence. Hillsborough. The Government Inspector.
And still they flow onto the screen: only recently there's been
Damilola: Our Loved Boy
,
The Moorside
and
Little Boy Blue
.
Now Three Girls, in which over three nights on BBC One redemption was dealt out with extreme parsimony. You knew it was going to end complicatedly when the guilty verdicts came in and there was still room for 20 minutes of epilogue. Rochdale's Asian community was living with the consequences. The town's Safeguarding Children Board went on Woman's Hour to suggest Sara Rowbotham's team had withheld information. Amber Bowen discovered that the CPS, in order to use her evidence, had listed her as a co-conspirator with her abusers and was thus threatened with losing her baby. Maggie Oliver resigned from the police. Rowbotham was excluded from working on child grooming cases and then made redundant. And a black screen filled with the names of 36 towns and cities in which similar narratives have been iterated.
These girls' memories: that's our crime scene
The primary task of Nicole Taylor's script, sifting through a vast mess of events, was to give a voice to the unheard. If there was a shortfall it was in its refusal to confront in any depth the perception, even more widely attached to the similar case in Rotherham, that police, social services and local politicians looked the other way for fear of causing offence among British Muslims. The drama showed demos outside Liverpool Crown Court. Two journalists had an awkward exchange. There was the town hall scene at the end. But that was it. Perhaps it was deemed impossible to dramatise in a way that was consistent with the rest of the script's reliance on rigorous documentary proof.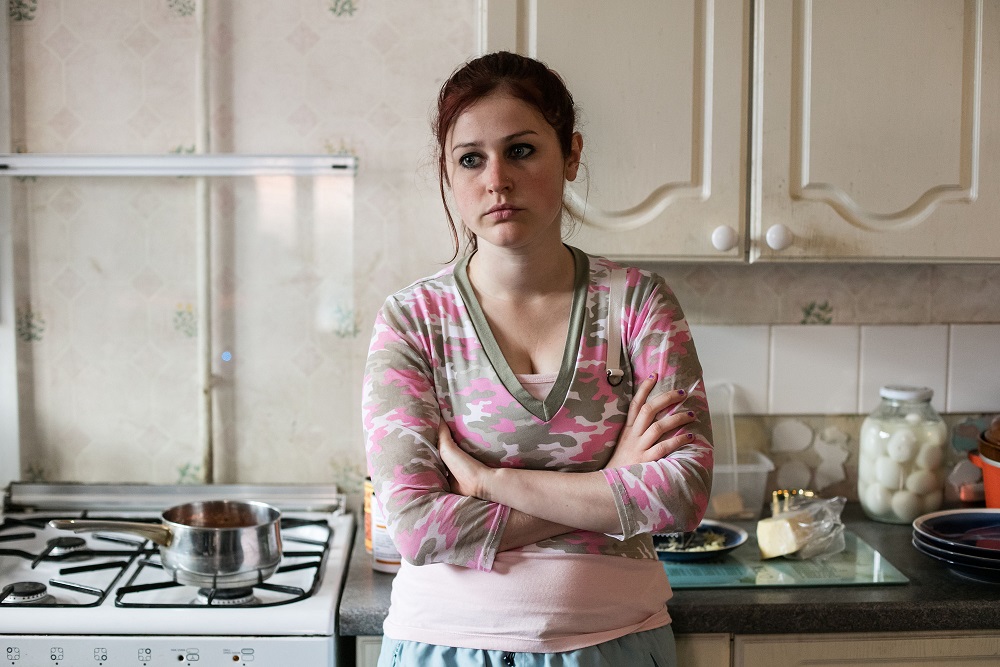 In a narrative which took in such vast themes – the systemic failure to protect the vulnerable, the worrying ability of public institutions to shuck off responsibility – it seems vulgarly off-topic to praise the work of actors. But for the story to have the ring of truth it needed to earn the audience's trust, much as Maggie Oliver earned Amber Bowen's. Lesley Sharp was quite extraordinarily charismatic in the role of a policewoman seeking the means of smuggling the truth into the public domain. Maxine Peake, playing Sara Rowbotham, was a natural fit as a passionate defender of the powerless. Their confrontation in the second episode was went off like an electric thunderstorm.
And then there were the three girls: "These girls' memories: that's our crime scene," said Pearce Quigley to the incident room. Ria Zmitrowicz as Amber (pictured above), Liv Hill as Ruby (pictured below), Molly Windsor as Holly all found intricately distinct ways of portraying young women burdened by the paralysing weight of trauma. Windsor in particular seemed to put on 10 years in three hours despite barely moving a facial muscle. The eyes died and only came back to life under cross-examination as she explained the difference between shame and guilt to a bewigged defence barrister. The fear of the CPS that they wouldn't make for credible witnesses crumpled on impact with their testimony. "They passed you round like a ball," said Ruby, who despite her learning difficulties had no trouble finding a devastating image that said everything.
Lisa Riley as the Bowens' mother and Paul Kaye as Holly's father both wore the scars of their daughters' suffering. Praise too for Simon Nagra, who as Shabir Ahmed aka "Daddy" had to deliver an awful climactic aria mixing sexual braggadocio and self-exculpation: "White people train 'em in sex. When they come to us by that time they're fully trained. You should look in mirror. Look at your community!"
Three Girls asks us to look at our community but not for those reasons. This was television drama as shattering public enquiry. Drama, more than cinema or theatre or the print media, more than Buzzfeed and Facebook, or even documentaries aired on the same channel in the same slot, is where these truths have the best chance of sinking in to national consciousness. No wonder director Philippa Lowthorpe chose to conclude with a montage of Amber, Ruby and Holly, three girls among possibly thousands whom society failed to protect, looking unflinchingly into the camera and the eyes of the millions viewing in the comfort of their homes. This is a true story, those eyes said. This happened to us. Do not look away. Intensely moving.
There have been plenty of crime dramas about paedophilia – perhaps even too many. One day a brave head of drama is going to have to commission the story of Jimmy Savile, who groomed an entire nation.