Damilola: Our Loved Boy, BBC One |

reviews, news & interviews
Damilola: Our Loved Boy, BBC One
Damilola: Our Loved Boy, BBC One
Affecting drama about a child's fatal stabbing
Tuesday, 08 November 2016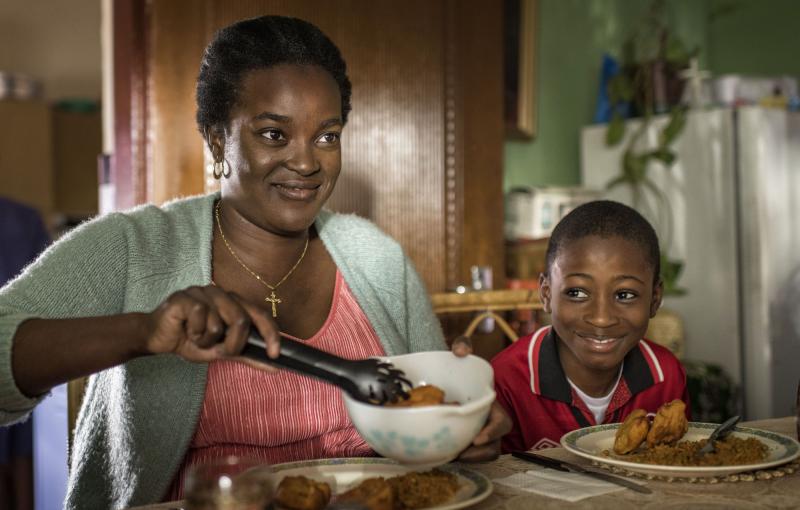 Wunmi Mosaku and Sammy Kamara as Gloria and Damilola Taylor
The most poignant moment in Damilola: Our Loved Boy came when Richard Taylor visited the scene where his 10-year-old child was killed. "Is this where my son died?" he cried, horrified at the thought that his beautiful boy's life ended in a dirty stairwell on a scruffy estate, where he bled to death after being attacked by a group of older boys; a broken bottle severed a main artery.
There were many equally moving scenes in Levi David Addai's feature-length drama, directed by Euros Lyn, which recounted not just the final few months of Damilola's life, but the painful and lasting effects his death had on his family. It was made with the support of the Taylor family, but thankfully didn't pull its punches when examining the long journey Richard Taylor (Babou Ceesay) in particular had to make from self-important patriarch to a man who could finally share his grief with his loved ones, rather than blame them - as he saw it - for not preventing Damilola's death.
Damilola's two elder siblings, Gbemi (Juma Sharkah, pictured below, far right) and Tunde (Juwon Adedokun, pictured below, far left), were born in London in the 1970s, where their parents, Richard and Gloria (Wunmi Mosaku), had met. The family, deeply religious Christians, moved back to Lagos in Nigeria where we saw how Richard's job as a senior civil servant with the defence ministry provided a comfortable middle-class life. But because Gbemi's epilepsy need specialist treatment the Taylors moved back to London in 2000; Richard stayed in Nigeria, overseeing every detail of family life by telephone as they crowded into a relative's tiny flat on a run-down estate in Peckham, south London.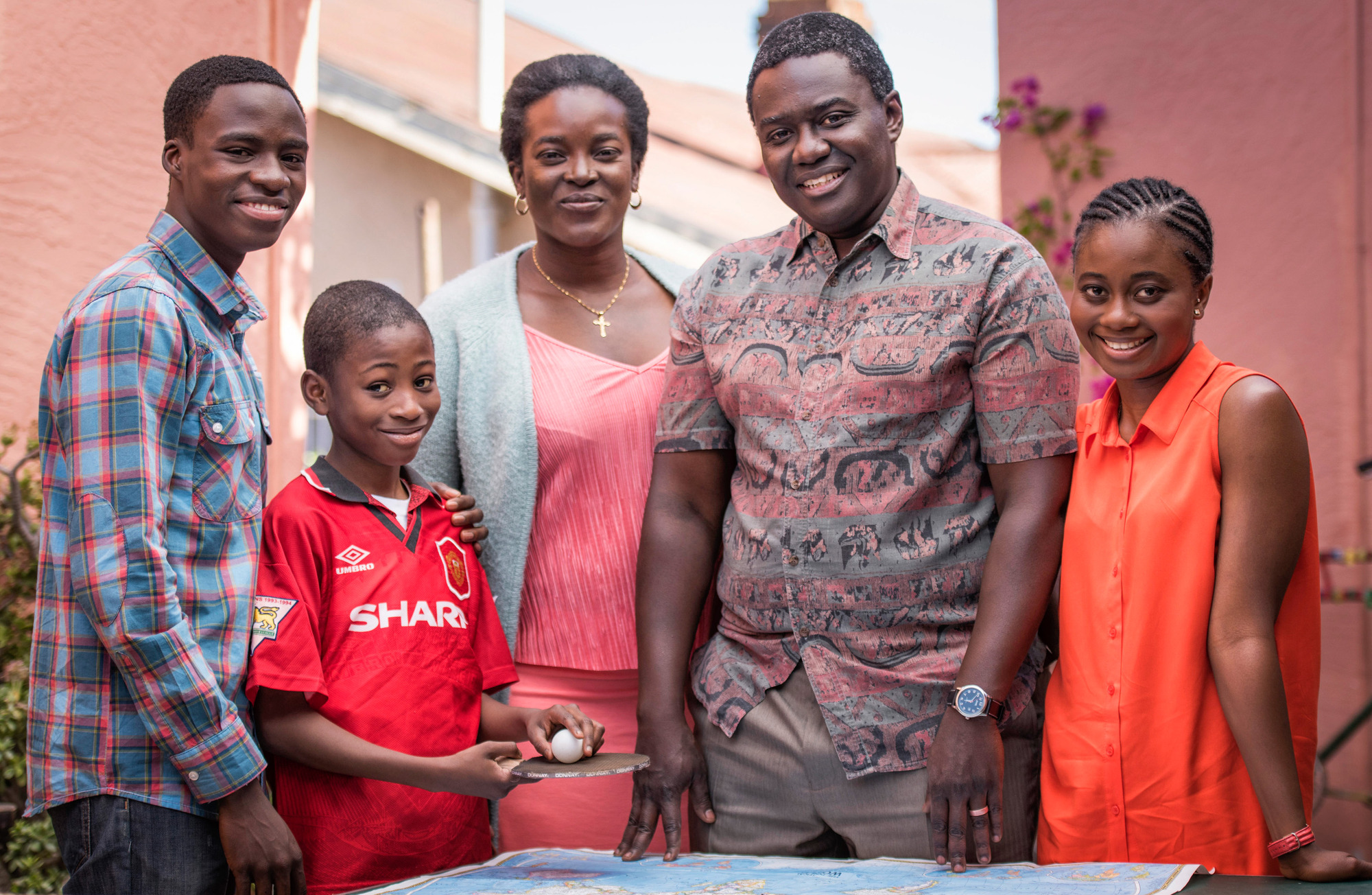 Dami (Sammy Kamara), as his family called him, was a much loved and happy child bursting with energy and with a keen engagement with life. He loved school and on the day he was killed was returning home from an after-school computer club at the local library. He wanted one day to play for his beloved Manchester United, but also to become a doctor to find a cure for epilepsy.
The film wisely didn't dwell either on Damilola's death (which happened off screen) or those responsible for it in November 2000, just a few months after he moved to the UK. It took three trials before his killers were sentenced in 2006, another appalling agony for the family to endure.
What it did show – with superb acting all round, much of it without a word being spoken – is how violent death opens every tiny crack in a family's assemblage of happiness, and turns each one into a deep fissure. So Richard got lost in his own grief, blaming Gloria for buying Dami a brightly coloured coat (the one seen on the grainy CCTV pictures) that others may have wanted to steal, and Tunde for not picking him up from the library that day. The scene in which Gloria spat out in quiet rage that neither she, nor Tunde, nor London or Peckham killed their son was shocking in its emotional punch.
Gloria died from a heart attack in 2008, while Richard, shocked at the aimlessness and hopelessness of so many young lives in south London, established the Damilola Taylor Trust, which helps youths avoid becoming involved in gangs. The film showed us the beginnings of a rapprochement with Tunde, but didn't labour the point.
Damilola Taylor's death had particular resonance for me, as I lived nearby in Peckham, an area that has long had a wide social and ethnic mix, and which has lately become known for its hipster influx – including a car park that now serves as an arts venue, and the Royal Court performing seasons of plays in one of its funkier buildings. It's still an incredibly vibrant, mixed area – long may it be so – and the estate where Damilola was killed was mostly knocked down. The community centre named after him thrives, despite being in constant need of funding; but the end note – that 204 teenagers have died in London since Damilola – tells its own chilling, depressing story.
What it showed is how violent death opens every tiny crack in a family's assemblage of happiness
rating
Share this article