The Killing III, BBC Four |

reviews, news & interviews
The Killing III, BBC Four
The Killing III, BBC Four
Third series of Denmark's greatest TV export sets itself up to be more compelling than its predecessor
Sofie Gråbøl as Sarah Lund in 'The Killing III': no relaxing for her
Zipping her trousers while coming out of a toilet cubicle, Sarah Lund continues the phone conversation that was on-going while she was in there. Making for a sink to wash her hands, she ignores the puppyish man trying to attract her attention. Nothing is going to distract Chief Inspector Lund, whether it's the call of nature or the new police kid on the block.
The third and final series of The Killing doesn't begin exactly like the second, with Sofie Gråbøl's Lund marking time checking what comes off ships arriving in Denmark. Instead, we find her in another sort of holding pattern. On her 25th anniversary in the police, she's looking forward to working for Operative, Planning and Analysis, a comfy chair-bound posting in a department considered a joke by the rest of the force.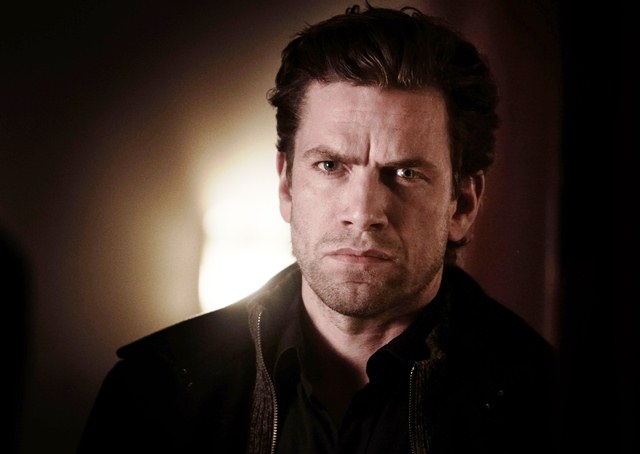 Preoccupied with her favoured path, Lund doesn't engage with the body parts littering a scrapyard on Copenhagen's dock side. A wheelbarrow there, which she fancies buying, is more interesting. Earnest new boy Asbjørn Juncker (Sigurd Holmen Le Dous) senses this is more than the random murder of a homeless person. She's not fussed. The involvement of Special Branch operative Mathias Borch (Nikolaj Lie Kaas) (pictured right, photo by Tine Harden) – brought in as the docks were a stop-off for the campaigning Prime Minister – doesn't divert her either. Soon, a photo of a tattooed, dismembered arm draws her in, even though she's at home having a difficult phone conversation with her son. Lund won't be heading for stats and charts.
The UK premiere of The Killing III is a major distraction. One that might even turn Lund's head. Even if the nitty-gritty of the 30 episodes of the first two series aren't familiar, she has become instantly recognisable. Although not quite on the same level, The Killing and its fellow DR (Denmark's national broadcaster) production Borgen have also achieved the unlikely by making Denmark's complex coalition politics familiar. Lund and her boss, Morten Suurballe's Lurch-like Lennart Brix, are the only characters retained from previous series. Otherwise, there's a raft of new faces to get to grips with.
Despite that, The Killing's universality makes it instantly compelling. The stories are grim, with unflinching depictions of victims, squalor and people knocked off balance, but it's the finely drawn characters and their personal lives which resonate so much. Lund's reaction to being told by her mother that her son does not want to see her is heart-stopping. Lonely, she rings up Borch in the dead of the night. He's brisk, but they were at college together and have a past which will no doubt be revealed as the series unfolds.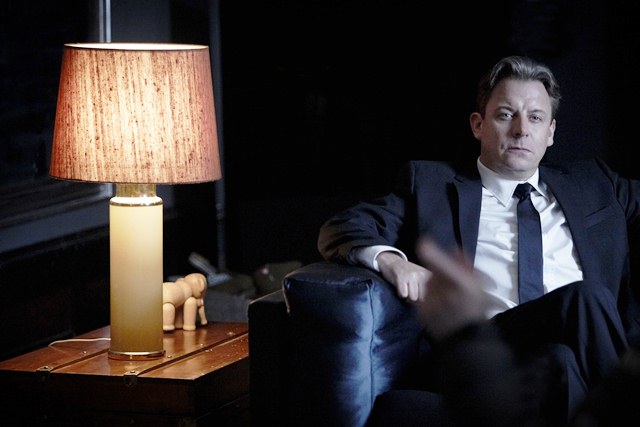 As ever, nothing is simple in Lund-world and nothing in The Killing exists in isolation. The dockside discovery leads into the hot topic of whether recession-hit Denmark's largest company, Zeeland, is going to relocate to Asia. In the run-up to an election the Prime Minister, Kristian Kamper (Olaf Johannessen) is juggling how to deal with Zeeland, the other parties and his love for the leader of the Centre Party who he has to strike deals with. Zeeland is run by the detached Robert Zeuthen (Anders W Berthelsen) (pictured left, photo by Tina Hager), who is recently divorced and fighting a mutinous board. His daughter is kidnapped. The crimes are linked to a ship owned by his company. Brix warns Lund that Zeuthen and Zeeland rank with royalty. Everything in this case will be subject to pressure. Following a lead, Lund quizzes a prosecutor. At the shocking end of last night's second episode, he's dead, hanged by the murderer-kidnapper, whose motives are still unclear. What's next will be labyrinthine.
The mix of the personal, political (the business world is introduced to The Killing for the first time here) and their relations to social issues has become familiar in these Danish productions, but it remains fresh. Arcing the story over a whole series makes it addictive. The Killing could never be a film as it's about the lengthy trajectory.
Based on these first two episodes, The Killing III looks more compelling, more assured than its predecessor, where the military backdrop was a little forced - although the presence of children (as it was with Borgen) feels like a plot device. The pulling of an awkward rabbit-out-of-the-hat on a live TV debate to undermine a political opponent also echoes Borgen, and there are hints that the perpetrator in The Killing III might be cut from the same twisted ideological cloth as The Bridge's truth-teller.
Perhaps, when the series concludes, Lund will find the peace she sought at the beginning. Before that can happen, with eight more episodes to come, she won't be relaxing. Nor will anyone coming along for the ride.
Subscribe to theartsdesk.com
Thank you for continuing to read our work on theartsdesk.com. For unlimited access to every article in its entirety, including our archive of more than 10,000 pieces, we're asking for £3.95 per month or £30 per year. We feel it's a very good deal, and hope you do too.
To take an annual subscription now simply click here.
And if you're looking for that extra gift for a friend or family member, why not treat them to a theartsdesk.com gift subscription?