Great Danes: Sofie Gråbøl and Søren Sveistrup |

reviews, news & interviews
Great Danes: Sofie Gråbøl and Søren Sveistrup
Great Danes: Sofie Gråbøl and Søren Sveistrup
As The Killing returns to the BBC, everyone's favourite cop Sarah Lund is proving a reluctant crime fighter
Thursday, 15 November 2012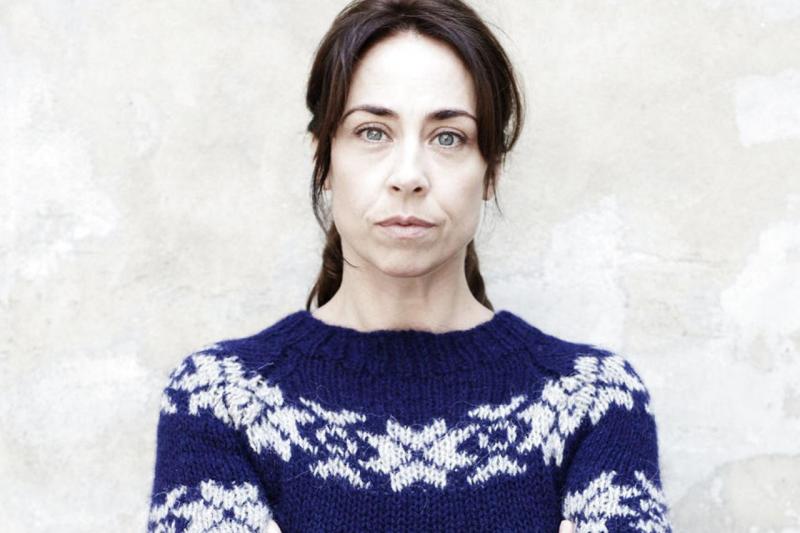 Sofie Gråbøl as Sarah Lund: 'She wants a normal life. Is that too much to ask?'
There was a time when we'd have felt withdrawal symptoms over the absence of The West Wing or The Sopranos, or The Wire; invariably it was American television that had its hooks in us. Now it's Danish. And it's time for a fix. Cue The Killing, which returns to add its own particular chill to the winter.
Saturday sees the start of the third, and final adventure for Sarah Lund, the detective whose instinctive brilliance is not matched by any sort of good fortune. In the ground-breaking season one, Lund was blamed for the death of her partner, and solved the murder of a young girl only for a bereaved parent to snatch her victory from her; in season two, the cold-blooded killer she was pursuing turned out to be her fellow detective, and lover, who she ended up killing herself.
And so when planning the new season, actress Sofie Gråbøl – whose career has been transformed by her portrayal of the policewoman – and series creator Søren Sveistrup (pictured right) were in agreement: Lund has had enough. "At the end of series two Lund was at rock bottom, she had lost everything – her belief in people, the system, everything. She was totally stripped of innocence," says Gråbøl. "It's not realistic that you can continue to risk everything, to throw everything on the table, lose it all, then the next time risk it all over again.
"So now Sarah wants a normal life. Is that too much to ask? And that's where we meet her now." The actress, famously a lot cheerier in real life than her alter ego, unleashes a huge grin. "And she's in heels – not exactly designed for practical work in dark alleys." Sveistrup adds that the big theme of the new series, the financial crisis, also reflects Lund's state of mind. "Times are hard. We have to look after number one. And Sarah Lund is doing that also. She's not caring about moral issues, not burning her flame too brightly, instead she's contemplating the garden and trying to isolate herself from society."
Episode one has Lund celebrating 25 years in the police force with plans to take a desk job. Pressured to attend a crime scene, she's soon sneaking away to study wheelbarrows. It's not auspicious. But as Sveistrup adds, tellingly, "Of course, we are still trying to make life difficult for Sophie, to make her go to some dark places."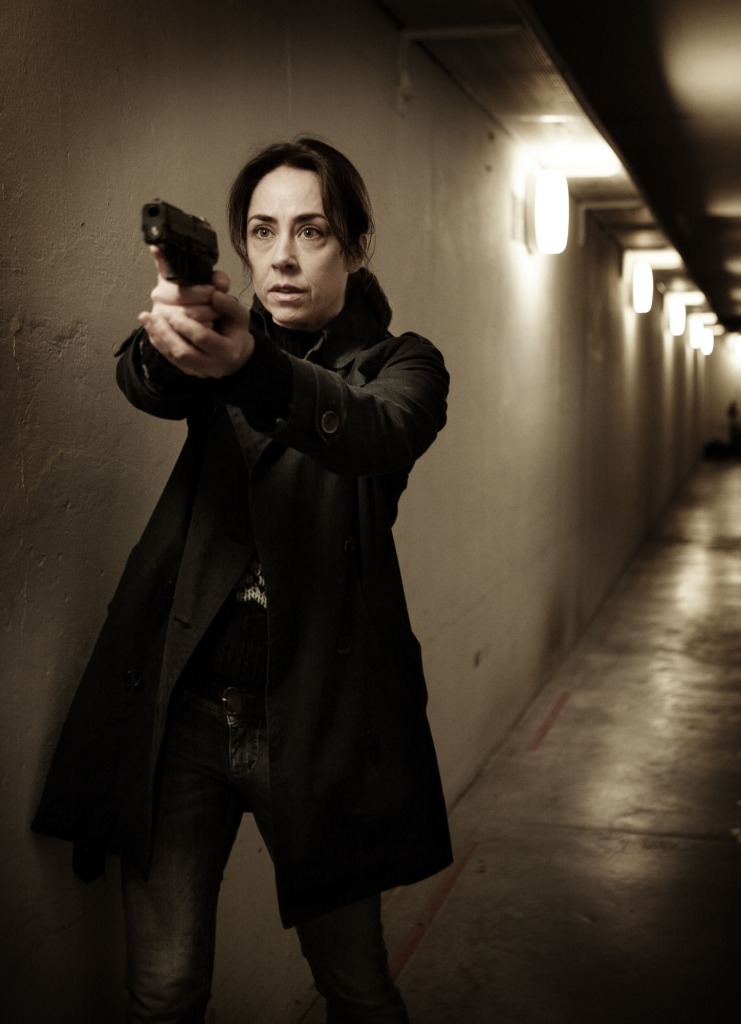 In other words, it won't be too long before Lund (pictured left) is sucked into another grizzly murder plot. And this time, we can't take it for granted that she will survive it. "This season is much less about whodunit, than about Lund and how we wanted to finish her," suggests Sveistrup, before hastily elaborating. "Not finish her off, but finish her." A linguistic lapse, or Freudian slip?
The backdrop of the first season was a mayoral election, the second the war in Afghanistan; this time it's the economy, with the prime minister central to the story. It's impossible not to notice that in widening their own canvass, Sveistrup and his co-writers introduce echoes of the two shows that followed in The Killing's slipstream, Borgen and The Bridge.
But neither of those have Lund, whom Gråbøl has turned into one of the most compelling characters on TV. So one wonders why this season needs to be the character's swansong. "It was never going to be a never-ending story," insists Sveistrup. "I would hate The Killing to become just another mass-produced show. We could make a thousand Sarah Lund episodes, but they would not be good ones. I think so much TV stinks. But it doesn't have to."
Gråbøl adds that, "I think you have to appreciate the courage to stop." Nevertheless, while she seems to have tired of mention of that garment, it's equally clear that the detective means a great deal to the actress. Her last day of shooting, she says, "was more emotional for me than I want to admit. It's pathetic really. It's only work. It's in the actor's DNA to constantly move forward. This has been the hardest one, for me, but I have moved on."
But can we let her? If Lund does survive the season, isn't it time for a movie?