Best of 2016: TV |

reviews, news & interviews
Best of 2016: TV
Best of 2016: TV
Ten highlights from a year stuffed with telly-treats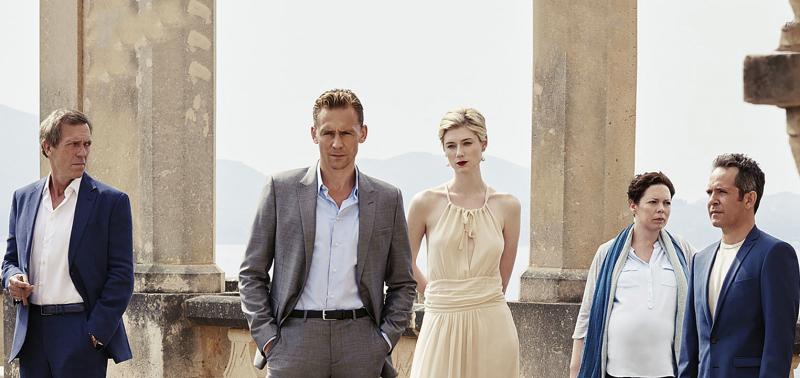 Tom Hiddleston and the cast of BBC One's 'The Night Manager'
If there's one big question hanging over the television industry, it's "how long can the old broadcast networks survive in the new era of subscription and downloading services?" No doubt there will be a variety of answers, with different hybrid arrangements and partnerships springing up to deliver programming across multiple formats.
From the viewer's point of view, it's a pain to have to keep subscribing to multiple providers such as Netflix or Amazon, not to mention all the extra devices we now have sticking out of the back of the TV. On the other hand, have viewers ever had it so good? Here are 10 highlights from a year stuffed with telly-treats.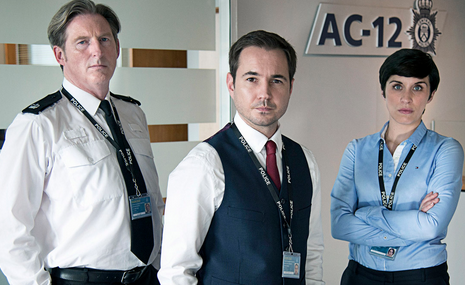 Line of Duty, Series 3, BBC Two
And so it transpired that writer Jed Mercurio hadn't just been giving us three separate series of Line of Duty after all, but an interconnected panorama of conspiracy and corruption stetching over many years. Finally the tragic DI Lindsay Denton (Keely Hawes) had a chance to avenge some historic wrongs, the diabolical "Dot" Cottan (Craig Parkinson) was outed at last, and DC Kate Fleming (Vicki McClure) got to wield an automatic rifle. The show's trademark extended interview scenes demonstrated once again how much dramatic tension can be squeezed from a handful of people sitting around a desk.
The Crown, Netflix
Early suspicions that this might merely be a frilly, frothy pseudo-Downton were soon assuaged as Peter Morgan's script began to bite and the full scope of an amazing cast began to reveal itself. Among many standouts were Claire Foy as the young sovereign, John Lithgow's ageing, overbearing Churchill, Alex Jennings as the resentful Edward VIII and Pip Torrens as formidable Palace majordomo Tommy Lascelles. Only five more series to come.
The Night Manager, BBC One

Despite his preposterous big-screen appearances as Loki in the Marvel movies, it was this sizzlingly atmospheric Le Carré adaptation that suddenly made Tom Hiddleston look like a superstar (though reports of him toppling Daniel Craig were exaggerated). It wasn't just him of course – he got support to die for here from Danish director Susanne Bier and a rockin' cast (Tom Hollander, Elizabeth Debicki, Olivia Colman and, most of all, Hugh Laurie as evil tycoon Dickie Roper).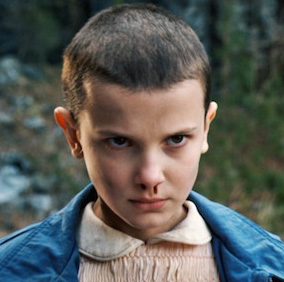 Stranger Things, Netflix
This intoxicating homage to all things 1980s was one of the surprise treats of the year. Created by the Duffer Brothers (Matt and Ross, twins born in 1984), it was a kids-in-peril mystery which mashed together echoes of vintage movies like Poltergeist and Spielberg's Close Encounters with a brilliantly eclectic soundtrack running from Foreigner to The Clash, Joy Division and Jefferson Airplane. A girl called Eleven (a superb Millie Bobby Brown, pictured) is a guinea-pig at a sinister top-secret research establishment, and uses her superpowers to find a lost boy trapped in a weird parallel universe... It's crazy, but it works!
Cold Feet, ITV
This was a comeback many said shouldn't or couldn't happen, but the revival of Mike Bullen's group of Manchester-based millennial thirty-somethings proved a welcome success. The original cast (Nesbitt, Ripley, Thomson, Bathurst, Norris) had all been round the thespian block a few times since the original Feet bowed out in 2003, and their real-life mileage added valuable dramatic fuel this time around. As did some smart additions to the cast, including Art Malik, Ceallach Spellman and James Bolam.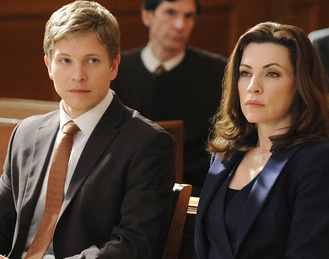 The Good Wife, More4
It remains a mystery why this superb legal (though not just legal) series remained parked in the semi-obscurity of More4, but over its seven seasons it sustained an amazing level of in-depth characterisation, subtle and inventive plotting, and a knack for cherry-picking newsworthy and provocative reality-based storylines. With the smart money moving to online services, was this indeed "television's last great drama"?
The Night Of, Sky Atlantic
This collaboration between HBO and BBC Drama, derived from the 2008 BBC series Criminal Justice, followed the traumatic trail of college student Naz Khan (Riz Ahmed, now in Rogue One) as he was arrested for the murder of a girl he'd only just met, then found himself sucked into the terrifying entrails of the US legal and prison system. We watched in horror as naive Naz morphed steadily into a hard-boiled, streetwise jailbird, working the angles like an expert. It was unnervingly detailed and realistic, the gloom only relieved by flashes of laconic wit from John Turturro's shambolic defence lawyer John Stone (pictured).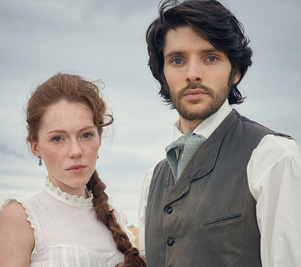 The Living and the Dead, BBC One
Writer Ashley Pharoah previously brought us the time-travelling dramas Ashes to Ashes and Life on Mars, so perhaps we should have expected some of the daring time-leaps in what was, ostensibly, a supernatural tale set in 1894 Somerset. When Nathan and Charlotte Appleby (Colin Morgan and Charlotte Spencer) move to the village of Shepzoy, they bring their modish interests in photography and psychology with them, but they're soon under siege from unknown forces from both the past and the future. Series two soon, perhaps?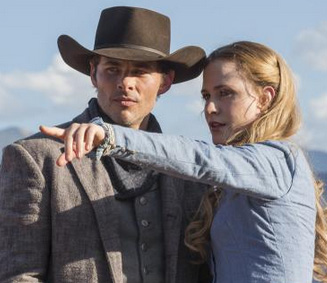 Westworld, Sky Atlantic
Like the Michael Crichton movie, but not as we know it. JJ Abrams and writer Jonathan Nolan turned the original story of robots running amok into a vastly ambitious meditation on time, evolution and the nature of consciousness. This was a fairly demanding brief for a TV series, even one as lavishly designed and funded as this, and it took time to hit its stride, but by the final episode of this first series the sheer audacious scale of the thing took your breath away.
Ben Building: Mussolini, Modernism and Monuments, BBC Four
If Jonathan Meades didn't exist, no way would it ever have occurred to anyone to invent him. Having previousy disembowelled the architectural legacies of Hitler and Stalin, this time the voracious Meades took aim at Mussolini, romping gleefully from Rome to Turin and Garbatella, razing aesthetic monstrosities to the ground but also giving credit where it was due. Infuriating and enlightening, Meades is a one-off and must be preserved.