Reissue CDs Weekly: Karen Black - Dreaming Of You (1971-1976) |

reviews, news & interviews
Reissue CDs Weekly: Karen Black - Dreaming Of You (1971-1976)
Reissue CDs Weekly: Karen Black - Dreaming Of You (1971-1976)
Marvellous collection of the actor's previously unknown recordings
Karen Black: An actor who sings? No, a singer-songwriter who also acts
Karen Black's connection with music was never hidden. In Robert Altman's 1975 film Nashville she played a country singer. In 1970's Five Easy Pieces she was a would-be country singer. In Nashville, two of the songs she sang were self-penned.
She also dueted with Kris Kristofferson in 1972's
Cisco Pike
.
Hollywood logic usually dictates that an actor with musical inclinations – however shaky – issues a record. Hence releases by William Shatner, Leonard Nimoy, Peggy Lipton, Annette Funicello and a million more. Yet nothing from the evidently musically capable Karen Black. (In 1965, there had been one single: a stage play spin-off)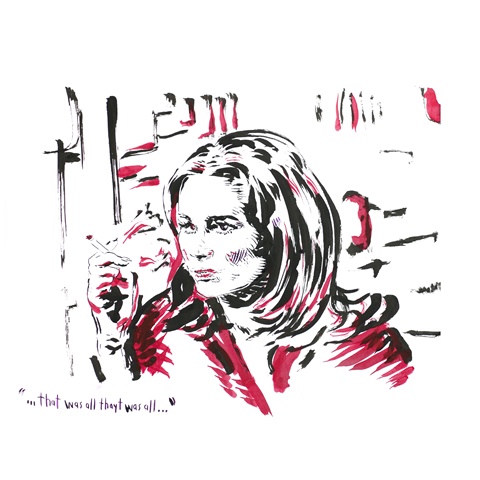 She was recording and writing though, and after her 2013 death the singer-songwriter Cass McCombs found reels of tape in her garage. She had appeared on "Dreams Come True Girl", from his 2009 album Catacombs. After their first collaboration, the friendship thrived and they considered making an album together. That did not happen but McCombs is the guiding hand behind the fascinating, illuminating and marvellous collection Dreaming Of You (1971-1976).
Dreaming Of You makes it clear Black was on the path to completing tracks which might have been released. Six of Dreaming Of You's 17 selections are solo demos produced by Bones Howe, whose credits range from Jan & Dean and The Mamas & The Papas to Elvis Presley and Tom Waits. The sessions would not have taken place unless there was some idea things were going to be taken further. There are also four fully arranged, full-band recordings produced by Elliot Mazer, who also worked with Jack Nitzsche, Linda Ronstadt, Neil Young and more. The final two tracks (included as a seven-inch with the LP version), "I Wish I Knew the Man I Thought You Were" and "Royal Jelly", were completed by Black and McCombs just before her death: she'd originally written the lyrics as poems.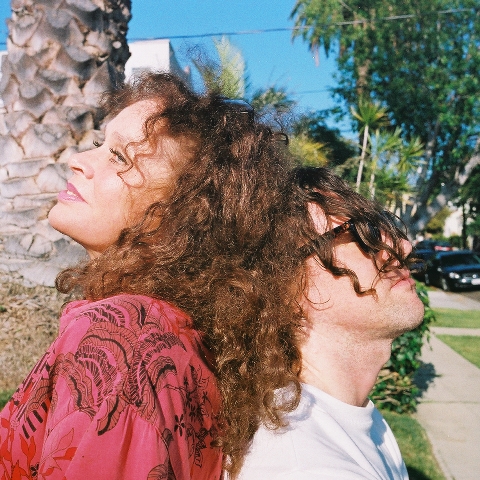 Unsurprisingly, a country lilt colours a lot of what's heard but much of Dreaming Of You – two tracks are cover versions – has an angularity and distinctiveness which could not have originated in Nashville. The direct delivery and sudden pitch shifts in "You're Not in my Plans", "Headache", "The Wind Doesn't Speak to me Anymore" and "Well I Know You're Lonely Now" are analogous with Karen Dalton but without the indebtedness to roots music or gut-bucket inclinations. This is not the work of a folk-influenced singer-songwriter. Granted, these are demos but the only comparison springing to mind – especially on "You're Not in my Plans" and the creepy "Dreamland" – is the currently active Mary Ocher. (pictured left, Karen Black with Cass McCombs. Photo by Aaron Brown)
In contrast, the two cover versions imply a dance with mainstream expectations. "Question" is a Moody Blues song and Black's solo version leans towards Gordon Lightfoot. In the UK, "If I Thought You'd Ever Change Your Mind" is best known from Cilla Black's 1969 version. In Sweden, as "I Will Bring You Flowers in the Morning", it was a success for Blond. Karen Black's version is more like the latter than the former, and comes across as a potential single. Her own "Thank God You're Mine" also feels like a single. It has pedal steel, piano, acoustic guitar and a slight Emmylou Harris ambiance. The most direct recording is the fully produced "Babe Of Babe", a dramatic mid-tempo performance fusing country and southern soul which brings to mind Marianne Faithfull in her country period. The question of why nothing was released is unaddressed, unanswered. It is unfortunate there is no essay digging into the whys and wherefores of what is on the album.
Setting its two final tracks aside – the ones made with Cass McCombs – the eye-opening Dreaming Of You (1971-1976) confirms that Karen Black was serious about her music during the Seventies. Clearly, she was contemplating making a record. Or records. Also, it's obvious she had her own voice. Most importantly, what's here demonstrates that if something had been issued it would have stood on its own merits. An actor who sings? No, a singer-songwriter who also acts.
Next week: The Chris Barber box set A Trailblazer's Legacy

Country colours a lot of what's heard but there's an angularity which could not have originated in Nashville
Explore topics
Share this article