Reissue CDs Weekly: For The Good Times - The Songs Of Kris Kristofferson |

reviews, news & interviews
Reissue CDs Weekly: For The Good Times - The Songs Of Kris Kristofferson
Reissue CDs Weekly: For The Good Times - The Songs Of Kris Kristofferson
An unexpected brush with punk from the writer of 'Help me Make it Through the Night'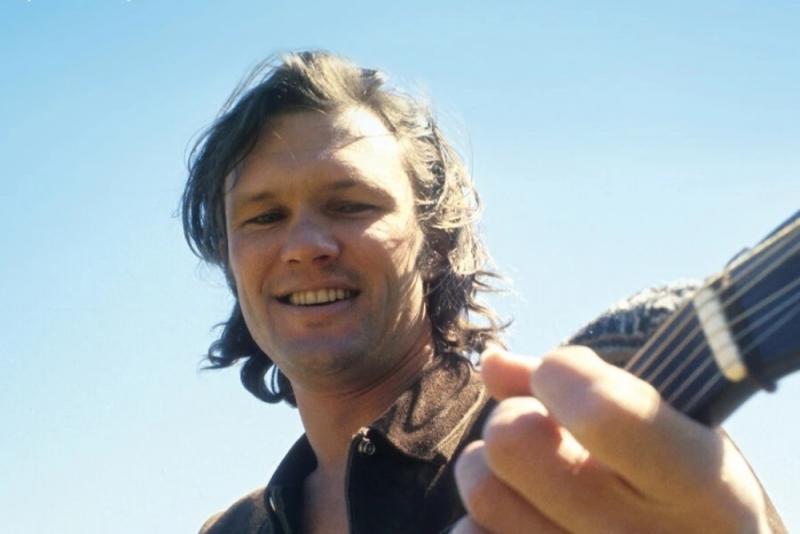 Kris Kristofferson: a unique package
The ninth track on this collection of interpretations of songs written by Kris Kristofferson is so surprising it's bewildering. The commentary in the booklet of For The Good Times – The Songs Of Kris Kristofferson notes its "sneering Joe Strummer-like delivery" and that the "guitar-heavy riff is very Clash-like." Baffling.
Could a
Kristofferson
song merit these words? However, sticking the compilation in the CD player reveals "Rock and Roll Time" as so like The Clash, it could be them. Played alongside "Should I Stay or Should I go", it passes for a Joe Strummer repost to the Mick Jones song.
It's not The Clash. Instead, it's a track from former Byrds mainstay Roger McGuinn's May 1976 album Cardiff Rose – issued when The Clash were barely off the ground. "Rock and Roll Time" was co-written by McGuinn, Kristofferson and Dylan acolyte Bob Neuwirth. Produced by Mick Ronson and recorded after his, Neuwirth and McGuinn's participation in Bob Dylan's Rolling Thunder Revue, the album isn't an obvious precursor to punk. Had The Clash heard it? Perhaps not.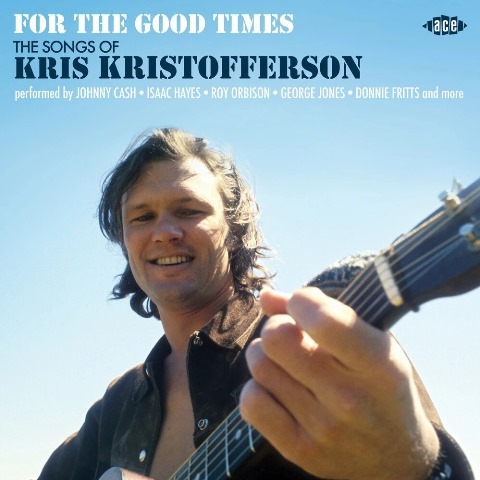 "Rock and Roll Time" is a mind-boggling anomaly and the lesson to take from it is probably not the head-scratching one that McGuinn was integral to influencing a strand of Brit-punk, but that the songs of Kris Kristofferson are malleable.
This much is made clear elsewhere on For The Good Times with Lloyd Charmers's 1973 reggae version of "Loving Her Was Easier" and Isaac Hayes's stately "For the Good Times", originally heard on his extraordinary 1971 album Black Moses.
All of which raises the question of what is the essential characteristic of a Kris Kristofferson song. People love singing his songs. They are attracted by something. Beyond Kristofferson himself, there are 22 other voices collected on For The Good Times. From The Everly Brothers to Roy Orbison, and Dean Martin to soul singer Sam Baker, all were moved to dip into the Kristofferson catalogue. Why?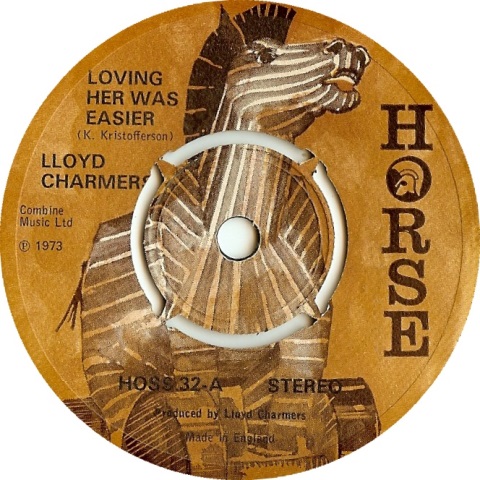 Obviously, some were tackling songs which had become instant standards – they may have wanted some of that stardust or to imprint their personality on a well-known song and see how far it took them. For The Good Times opens with Sammi Smith's take on "Help me Make it Through the Night". Although it's very hard to listen to any interpretation due to its over-familiarity and the concomitant preponderance of catering-sized infusions of schmaltz, this is the definitive version as Smith imposes her personality on the song. It's akin to what The Walker Brothers did with Tom Rush's "No Regrets".
Part of what makes a Kristofferson song a Kristofferson song has to be what's outlined in the booklet's introduction. Kristofferson, it says, "had decided to try and make a career of his songwriting" – not as a singer, but as a songwriter. There had, though, been tries at getting his name onto record labels as the performer: he of course wanted his own voice to be heard. There was a flop single in 1967, a duet single in 1958 and a UK-only shot as Kris Carson around 1960.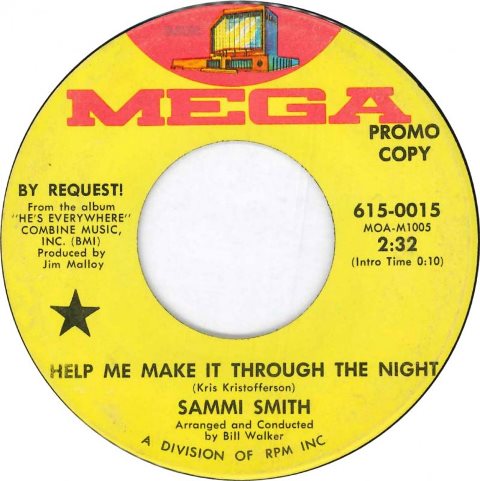 But when the recently Johnny Cash-feted Kristofferson auditioned for his soon-to-be champion Fred Foster, of Monument Records, it was as a songwriter. Foster looked back at the songs which had been recorded by Roy Drusky, Dave Dudley, Charles Louvin and more, so signed him. Naturally, Kristofferson, his debut album followed in April 1970. Most of its songs had already been recorded by other singers.
His lyrics about being down, about regrets, reflection, rejection, societal abandonment and eternal what-ifs spoke to and for the every-anyone. Marry that with a gift for melody which was as easy listening-friendly as it was Nashville and Kristofferson was a unique package. At their most pleading, most plaintive, Kristofferson's songs of hurt and pain were analogous with deep soul. Look to track eight of For The Good Times for this, Cynthia Sheeler's "Nobody Wins". Becoming a songwriter first meant Kristofferson's writing voice was as much his own as one which could be convincingly adopted and reinterpreted by others, as Sammi Smith had with "Help me Make it Through the Night".
Then there's Roger McGuinn's confounding "Rock and Roll Time", the seeming apex of how a Kristofferson song can be reframed. It's odds on that when Kristofferson was writing with McGuinn and Neuwirth, he didn't see the song ending up as prefiguring punk. Rather than showing that Kris Kristofferson is a chameleon, For The Good Times – The Songs Of Kris Kristofferson shows that this is exactly what his songs could be – they were, indeed, endlessly malleable.
Next week: Psychedelic heaven with The Misunderstood's Children Of The Sun – The Complete Recordings (1965–1966)
Kristofferson's writing voice was as much his own as one which could be convincingly adopted and reinterpreted by others
Explore topics
Share this article