Reissue CDs Weekly: Brian Wilson and Van Dyke Parks - Orange Crate Art |

reviews, news & interviews
Reissue CDs Weekly: Brian Wilson and Van Dyke Parks - Orange Crate Art
Reissue CDs Weekly: Brian Wilson and Van Dyke Parks - Orange Crate Art
California-inspired collaboration between two American greats sounds better than ever
Happy together: Van Dyke Parks and Brian Wilson in 1995
Orange Crate Art makes most sense in the context of Van Dyke Parks's solo career rather than that of Brian Wilson's. For the former it was preceded by Tokyo Rose, an orchestrated set tackling the intersections of American-Japanese cultural and socio-political relations.
All the way back to his debut album, 1967's
Song Cycle
, Parks has created albums with American signifiers as their pegs. With
Orange Crate Art
, the theme is symbols evoking mythic
California
. The punning title is literal: an inspiration is the graphics on crates of California-grown oranges
Before Song Cycle, when Parks and Wilson undertook their first, uncompleted collaboration for The Beach Boys with SMiLE, the division of labour was clear. Wilson did the music, Parks the lyrics. Their next hook-up, for 1973's "Sail on Sailor", was holistic as they came together for the music and words. After this, Orange Crate Art became the next reunion.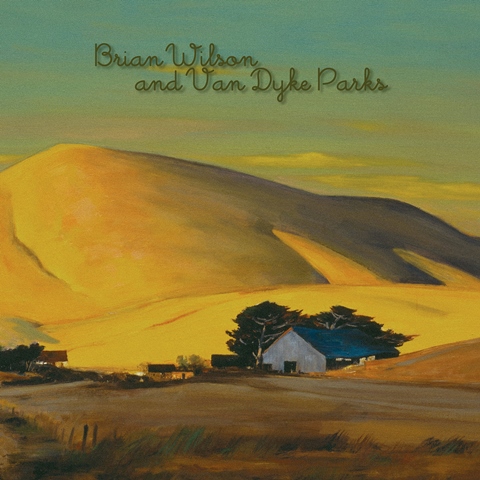 The 25th-anniversay reissue of Orange Crate Art confirms the nature of their third alliance. Parks invited Wilson to sing on an album where the backing tracks were already recorded. Parks wrote and arranged the music. The lyrics were his too. This was more than a reversal of the SMiLE-era roles. Indeed, the pudding-proof comes with Disc Two of the new release, the first-ever airing of the entire album's Wilson-free instrumental tracks.
When Orange Crate Art was released in November 1995 by Parks's long-time label Warner Brothers, Wilson had recently issued his second solo album, August's patchy documentary tie-in I Just Wasn't Made For These Times. Almost ten years later, Wilson and Parks went on to revisit SMiLE and, ultimately, Orange Crate Art must have fed into the process of looking back to what was abandoned in the Sixties.
All of which makes Orange Crate Art integral to an ever-cycling continuum.
Hearing the album 25 years after it first came out brings home how much it is in the grand tradition of the baroque, boundary pushing albums Warner Brothers was releasing since around 1967: Parks's own Song Cycle, The Neon Philharmonic's The Moth Confesses, The Beau Brummels's Triangle, Harpers Bizarre 4 – many more. Sadly, Orange Crate Art instantly became the last gasp of the long-running vision of what Warner could be. The album's executive producer Lenny Waronker left the label in 1995, as did other Warner's veterans during a culling made without regard to what made the label what it was. For the new masters, corporate jockeying took precedence over fostering creativity,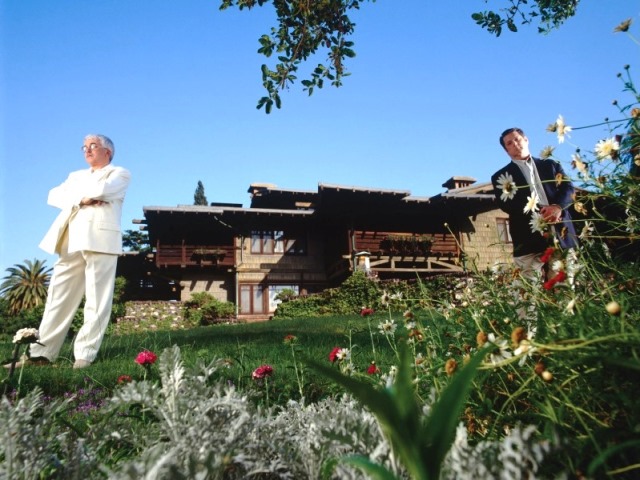 It's a strange album, and not immediate. The vocal melodies are direct but framed by curlicued orchestration incorporating baroque flurries of accordion, percussion, twinkling bells and multi-tracked voices. Disparate musical styles are co-opted: ragtime, smooth small-combo vocal groups, sweeping soundtrack-style orchestrations, vaudeville oom-pah. Despite the thematic scenario, this isn't musical reportage but instead builds on the California signifiers – a palm tree, say – and works them into wordy song-stories examining what lies under latter-day veneers. Nostalgia refracted as art-music.
Orange Crate Art is expanded to a 2-CD set by the inclusion of the instrumental tracks on the second disc. Disc One includes three previously unheard album offcuts: a lush, lovely wordless-vocal infused version of "Rhapsody in Blue", a creaky "What a Wonderful World" and "Love is Here to Stay", a Fifties-edged performance with a Perry Botkin arrangement written in tribute to Warner's soon-to-be-ejected top-brass. The lyrics are not included in the booklet. It would have been nice if they were.
After Orange Crate Art, Brian Wilson issued another solo album, 1998's OK Imagination, and then embarked on his Pet Sounds live shows. There was also the awful Beach Boys album Stars and Stripes Vol. 1. The Parks-Wilson SMiLE emerged in 2004. Bearing in mind his disjointed and too-frequently unsatisfactory subsequent path, Brian Wilson perhaps ought to have continued working with Van Dyke Parks immediately after Orange Crate Art to build on what had been created in 1995.
Next Week: The independent British popsters Razorcuts and their Storyteller and The World Keeps Turning albums
'Orange Crate Art' is a strange album, and not immediate
Explore topics
Share this article