Reissue CDs Weekly: Emerson, Lake & Palmer |

reviews, news & interviews
Reissue CDs Weekly: Emerson, Lake & Palmer
Reissue CDs Weekly: Emerson, Lake & Palmer
The sprawling 'Fanfare' is the career-spanning box set the prog-rock giants deserve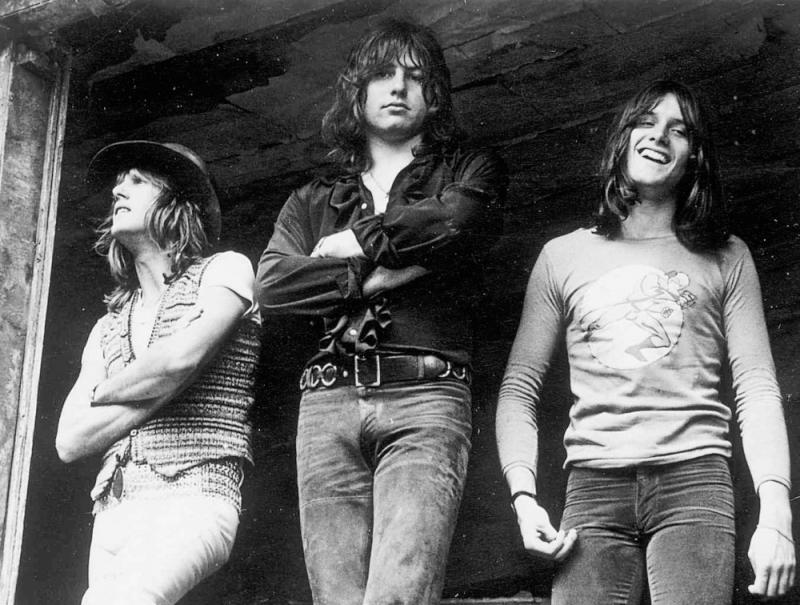 From left: Keith Emerson, Greg Lake and Carl Palmer. Not as prolific or dedicated to the Emerson, Lake & Palmer brand as it initially seems
Committed fans of Emerson, Lake & Palmer are spoiled for choice when they need to feed their passion for prog rock's most eminent trio. Decent shape original pressings of their albums can be picked up for under £10.
There are at least six different CD editions of their 1971 album
Tarkus
, more of their others and much of their catalogue was re-
reissued
on CD between 2014 and 2016. Archives have also been scoured for previously unreleased material. In 2001, two box sets of live shows (one with seven CDs, the other with eight) were released. And still, the repackagings, the reissues keep on coming.
The latest entry into this crowded marketplace is the hefty new box set Fanfare: Emerson, Lake & Palmer 1970-1997. It arrives after the events of last year: Keith Emerson died in March and Greg Lake died in December. As far as can be determined – the accompanying book or PR material do not say that it was – work on Fanfare began after their passing.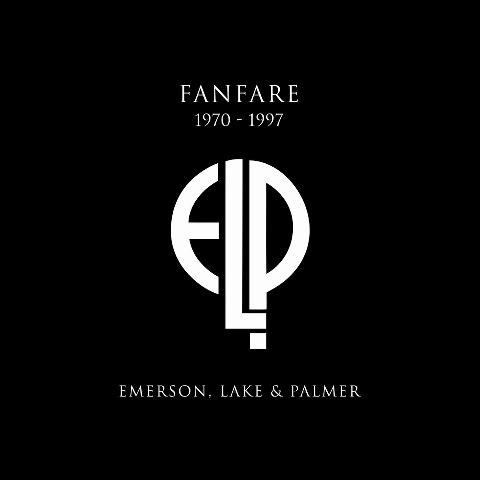 Fanfare collects CD editions of 11 of the albums ELP released from 1970 to 1994 (the masters used vary between those used for previous CD editions and new remasters). These are teamed with five discs of previously unissued live material: Pocono International Raceway, Pa. 9 July 1972; Waterloo Concert Field, New Jersey 13 August 1992; Birmingham Symphonic Hall 27 November 1992; The Élysée Montmartre, Paris 2 July 1997 and a CD of BBC material from The Old Grey Whistle Test in 1979 and Pop Goes Summer 1993. On triple-vinyl only, two Italian shows are collected: Velodromo Vigorelli, Milan 4 May 1973 and Stadio Flaminio, Rome 2 May 1973 (these are the ones to hear: each catches ELP at their most ostentatious). A Blu-ray features previously issued surround-sound mixes of their eponymous debut album, Tarkus, Trilogy and Brain Salad Surgery. Each digital disc comes in a card sleeve.
There is also a hardback, LP-sized book, reprints of a 1970 poster, a 1972 promo brochure, and tour programmes from 1974 and 1992, as well as represses of two seven-inch singles in repros of their original pic sleeves: "Lucky Man" / "Knife-Edge" (1970) and "Fanfare For the Common Man" / "Brain Salad Surgery" (1977). The package is rounded off with a small enamelled metal badge.
Even though the 1979 Emerson, Lake & Palmer In Concert and 1993 Live at the Royal Albert Hall albums are absent (both released while the band were extant), this is still a lot of Emerson, Lake & Palmer. Fanfare is no entry point and is – with the previously unissued live material as the carrot – for dedicated fans with deep pockets. The price ranges from around £115 to just over £150 depending on the retailer. Just 3000 numbered copies have been manufactured.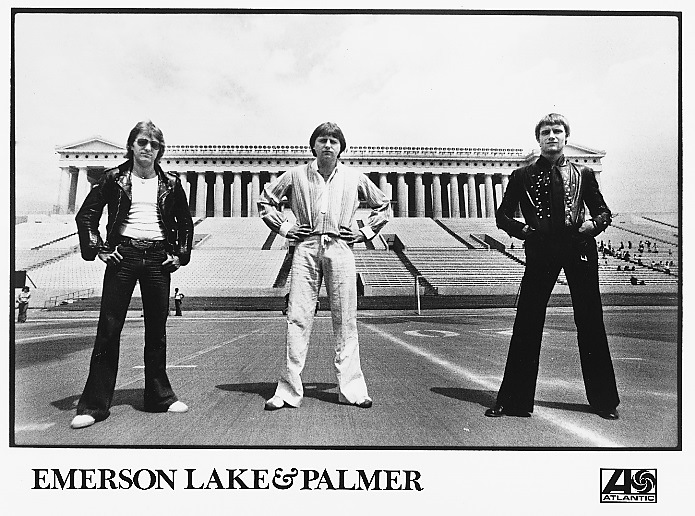 Any assessment of their music in relation to Fanfare is irrelevant. Their first career-spanning box set is about Emerson, Lake & Palmer as an entity. No case is made for them. It's a given that 1978's Love Beach is a slog, and that their reunion albums Black Moon (1992) and In the Hot Seat (1994) are their weakest. It is also a given that Trilogy (1972) and Brain Salad Surgery (1973) are their best and most energised. Tarkus (1971), despite being partly indigestible, runs this pair a close third.
What can be taken from Fanfare? Pondering the nine albums they released before they split for a while in 1979 (their debut came out in 1970), suggests they were not as prolific or dedicated to the Emerson, Lake & Palmer brand as it initially seems. Pictures at an Exhibition (1971) was a live album, as was Welcome Back, My Friends, to the Show That Never Ends (1974). The two Works albums (1977) were scrappy compilations of solo and joint material. The leaves five studio albums from their original run as a band.
But these would not be the basis for a box set as grand and hydra-headed as Fanfare; one which instead homed in on the essential material and built from there to stress the core essence of ELP. The default condemnation of Emerson, Lake & Palmer was that they were about excess. And just as it was when they were a going concern, so it is now in physical form with this ill-defined box set.
This is not a criticism. The multi-format, overwhelming, scattershot Fanfare is fully in line with how Keith Emerson, Greg Lake and Carl Palmer operated. Could it be otherwise? Fans will love it.
Next week: Feel the Music – mind-boggling collection compiled by influential collector Paul Major

'Fanfare' is for dedicated fans with deep pockets
Explore topics
Share this article