Edinburgh Festival 2017 review: Iestyn Davies, AAM - exquisite and enlightening |

reviews, news & interviews
Edinburgh Festival 2017 review: Iestyn Davies, AAM - exquisite and enlightening
Edinburgh Festival 2017 review: Iestyn Davies, AAM - exquisite and enlightening
Droll introductions and sensitive musicianship in a memorable morning concert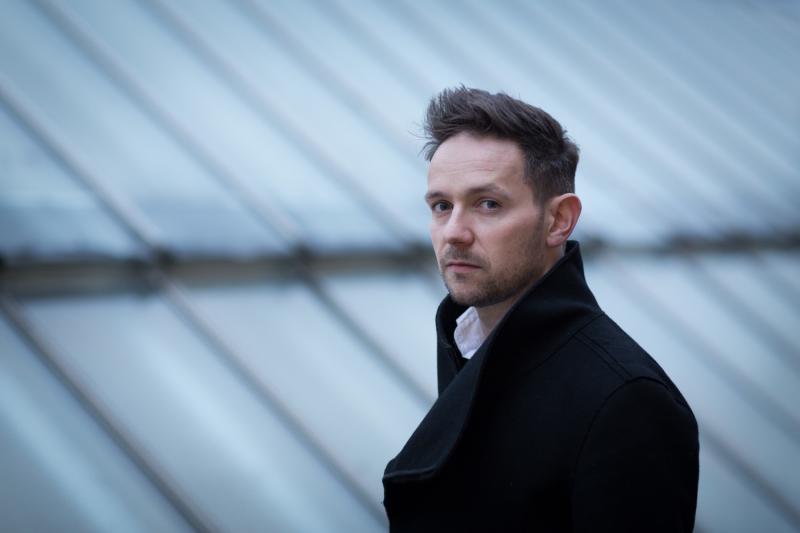 Astonishing focus and concentration: countertenor Iestyn Davies
"An affectionate look at different nationalities through their horses." That was the memorably bizarre description by harpsichordist/conductor Richard Egarr of Telemann's Les nations suite, with which he opened his second Queen's Hall concert directing the Academy of Ancient Music at the Edinburgh International Festival.
And indeed, there was a certain clippety-clop rhythm to much of Telemann's writing, certainly brought out in Egarr's wonderfully vivid, theatrical account, which made a convincing case for the piece referring to our equine friends.
In fact, Egarr's humorous introduction served different purposes: to stifle right at the start any sense of preciousness or stuffiness, and to set the concert's atmosphere of disarmingly direct communication. He's invariably a deeply expressive player (pictured below), and under what was eager direction, the Turks in Telemann's quirky suite were rousing, if not plain raucous, with swelling chords and vigorous attacks, and his Muscovites – introduced by a naughty snatch of Mussorgsky's "Promenade" from Egarr's harpsichord – were immersed in the tolling of deep bells.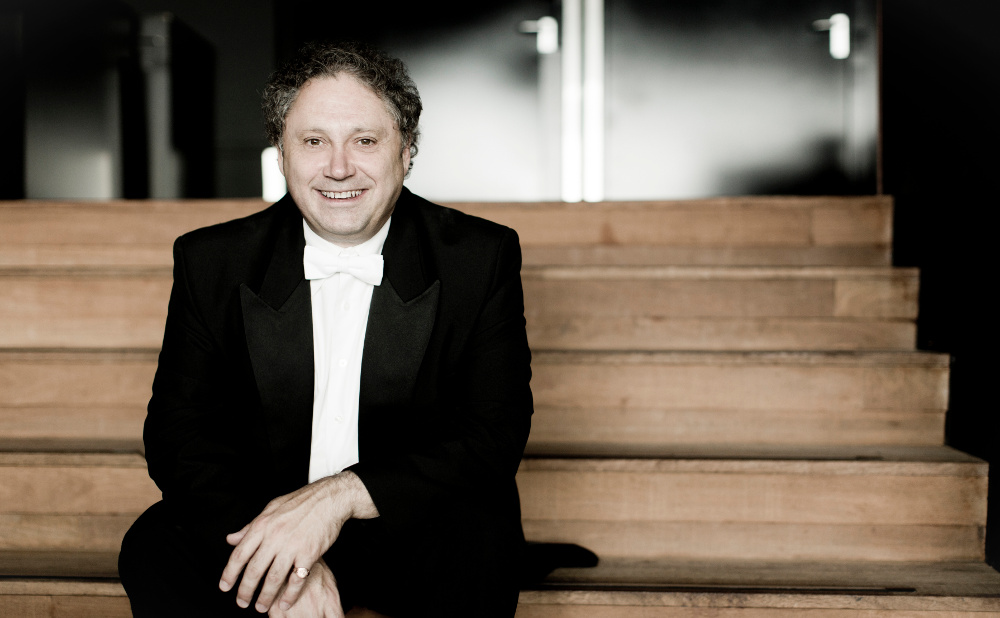 Telemann's diverting entertainment served as a witty icebreaker for the concert's main meat, two Bach cantatas sung by English countertenor Iestyn Davies (who reassured us that they would be entirely horse-free). And his performances of them were remarkable: he shaped Bach's aria melodies exquisitely but also with a clear sense of meaning; and he scampered nimbly through the composer's running scales and filigree figurations.
Davies was especially persuasive in the remarkable second aria from "Vergnügte Ruh', beliebte Seelenlust", in which Bach slims down what has been a rich, mellow orchestration to just violins maintaining a bassline of sorts, obbligato organ (Egarr on nonchalant form) and voice. At times Davies drew his tone back to almost silence, only then to suddenly open wide to fill the hall. It was a performance of astonishing focus and concentration. And his chugging closing aria must count as one of music's jolliest requests for death as a release from sin.
After the interval, Egarr shared the limelight with Davies in two extensive organ obbligato movements in Bach's "Geist und Selle wird verwirret", and Davies dared to darken his tone in his bronzed lower register as he addressed God's might and miracles. The AAM players, too, were dependably forthright and soloistic in their playing, with violinist Daniela Helm extraordinarily expressive and Katharina Spreckelsen adding a rich plangency on the Baroque oboe. Davies's intimate encore of Bach's "Bekennen will ich seinen Namen" brought an exquisite, enlightening concert to a gently consoling, caressing close.
Egarr's humorous introduction served to stifle right at the start any sense of preciousness or stuffiness
rating
Explore topics
Share this article