Big Little Lies, Sky Atlantic |

reviews, news & interviews
Big Little Lies, Sky Atlantic
Big Little Lies, Sky Atlantic
Murder and social one-upmanship in paradise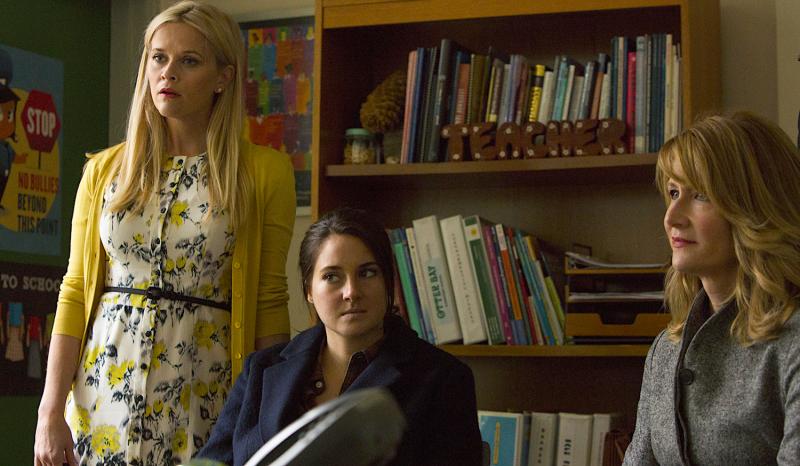 Mothers at war: Reese Witherspoon, Shailene Woodley and Laura Dern
It happened in Monterey, but we're not entirely sure what yet.
Adapted from the novel by
Australian
writer Liane Moriarty, with the action transplanted from a small town in Oz to the splendid oceanside scenery of Monterey,
California
,
Big Little Lies
oozes
Hollywood
pedigree. It's co-executive produced by two of its stars, Reese Witherspoon and Nicole Kidman, and is written and created by David E Kelley (
LA Law
,
Ally McBeal
). It looks all set to flare up into a scorching tale of betrayal, jealousy and rivalry between a closely-knit but fatally unstable group of characters.
This opening episode kicked off as mothers (mostly basking in air-conditioned splendour inside stately SUVs) ferried their kids to school for the start of the new academic year. Far from being a commonplace occurrence, this was more like a parade of social status and hierarchical prestige. Queen bee among the local mothers is – or at least she thinks she is – Madeline Martha Mackenzie, played with neurotic energy and relentless pushiness by Witherspoon. She's good friends with the quieter and more reflective Celeste Wright (Kidman), and has gathered up an instant new gal-pal in Jane Chapman (Shailene Woodley), a single mom newly arrived in town with her son Ziggy and feeling fragile and out of place (pictured below, Witherspoon with Darby Camp as daughter Chloe and Adam Scott as husband Ed).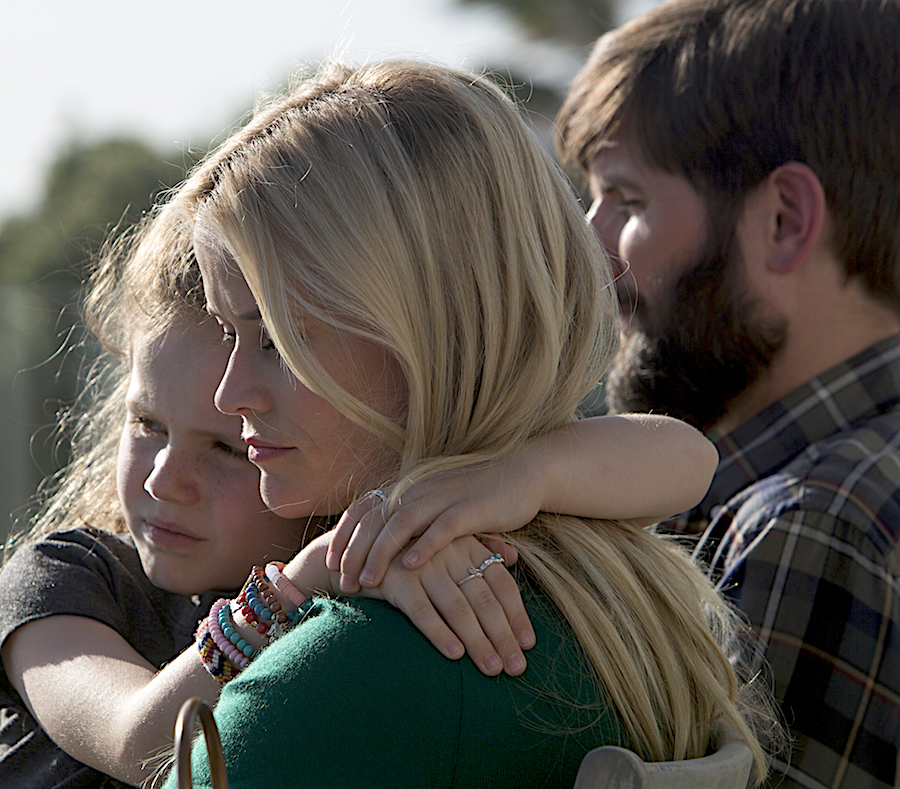 Madeline routinely erupts into blazing rows with everybody from the young man directing traffic past the school to her yoga instructor, but her arch-enemy is Renata Klein (Laura Dern), a power-lunching, conference-calling, tightly-wound dynamo who implicitly assumes everybody works for her. Renata's husband Gordon (Jeffrey Nordling) tiptoes sensitively around her with a metaphorical dustpan and brush, as Renata oscillates between imperious executive rage and weepy self-pity because everybody hates her.
An early flashpoint was the scene where Ziggy was accused of trying to strangle Renata's daughter Amabella, which he hotly denied. As Renata clambered onto her high horse of outraged maternal rectitude, Madeline unhesitatingly went to the defence of Ziggy and his mother Jane, prompting the furious Renata to storm out, threatening lawsuits. The war escalated when Renata invited all the children in class except Ziggy to her daughter's birthday party. Madeline countered by inviting all the children to a Disney-on-ice show on the same day at the same time.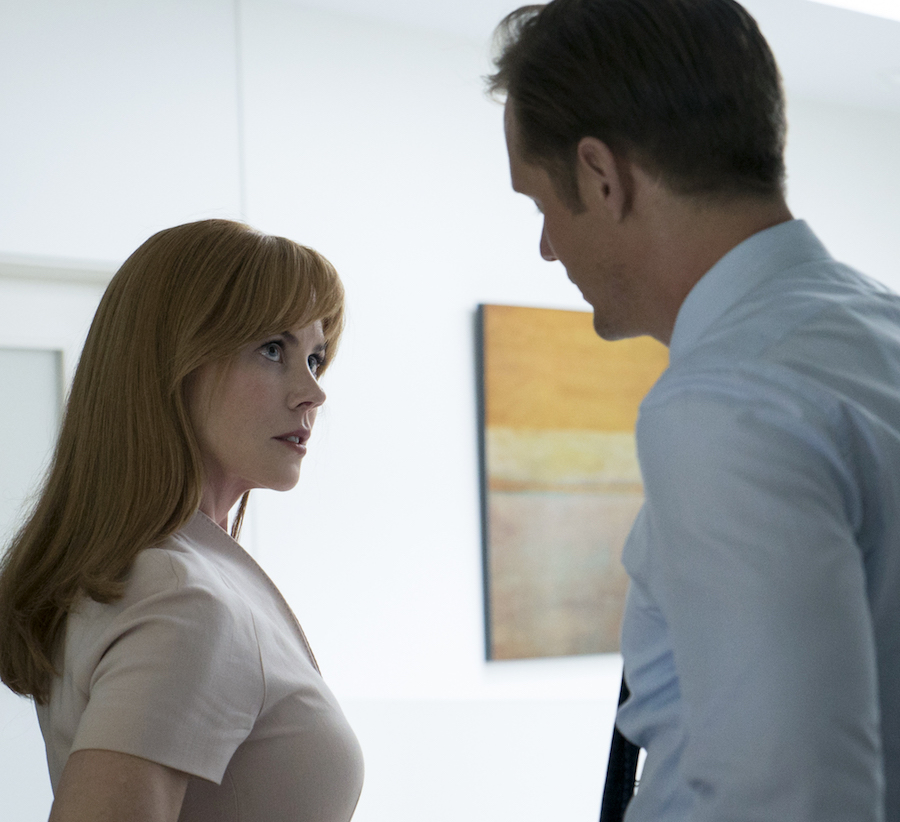 It all sounds preposterous, and it can be difficult to take seriously the self-obsessed angst of a bunch of wealthy Californians living in super-homes straight out of the Architectural Review, but evidently their games are going to get rough. Intercut into the narrative are scenes of a police murder investigation (a device a little too reminiscent of The Affair and Desperate Housewives, to both of which Big Little Lies owes some obvious debts). They're teasing us by not revealing who the victim is going to be, but it's a useful method of filling in context and background detail by dropping in snippets of witness statements which give the impression that almost every tax-payer in Monterey had a motive for bumping somebody off.
The calibre of the cast also eases the viewer over any potential rough patches. Witherspoon is outstanding as Madeline, bringing humour and vulnerability to what might otherwise become an oppressively overbearing role, and Dern is positively startling as Renata. Looks like there's plenty of character development in store for Kidman's Celeste too, whose husband Perry (Alexander Skarsgård, pictured above with Kidman) is already showing disturbing symptoms of aggression and abusiveness. It's a setup ripe with possibilities.
It can be difficult to take seriously the self-obsessed angst of a bunch of wealthy Californians
rating
Explore topics
Share this article