Big Little Lies, Series 2, Sky Atlantic review - supercharged start for new season |

reviews, news & interviews
Big Little Lies, Series 2, Sky Atlantic review - supercharged start for new season
Big Little Lies, Series 2, Sky Atlantic review - supercharged start for new season
Meryl Streep boosts an already formidable female cast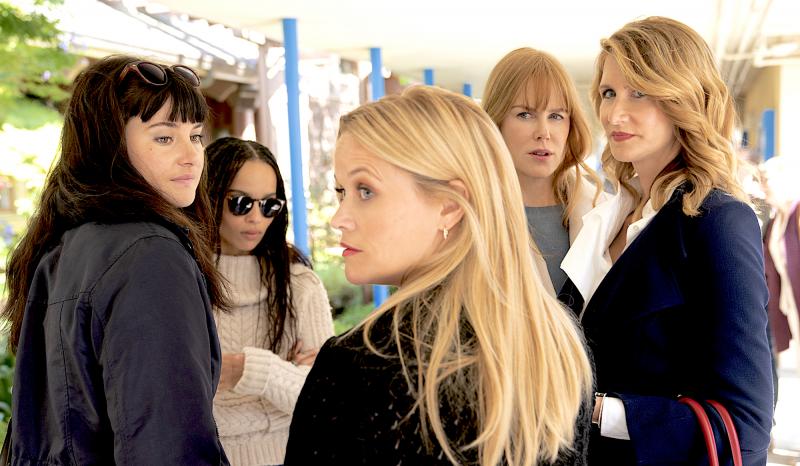 The return of the Monterey Five
When the first series of Sky Atlantic's Big Little Lies paraded across our screens in 2017, its shocking but satisfying ending looked like the perfect conclusion to a superb self-contained drama. Doh! Of course it wasn't – it was just the first season out of who knows how many.
The curse of television's addiction to squeezing the juice out of any successful show, incarcerating the viewer in a perpetual twilight of provisional pseudo-endings, has been discussed elsewhere, but short of passing a law against it or holding a referendum on each individual case, it's hard to see it going away. But at least Big Little Lies' new season carries the blessing of the original novel's author Liane Moriarty, who wrote a novella which forms the basis of the new scripts. Better still, episode one came charging out of the traps with a glint in its eye and vengeance in its heart.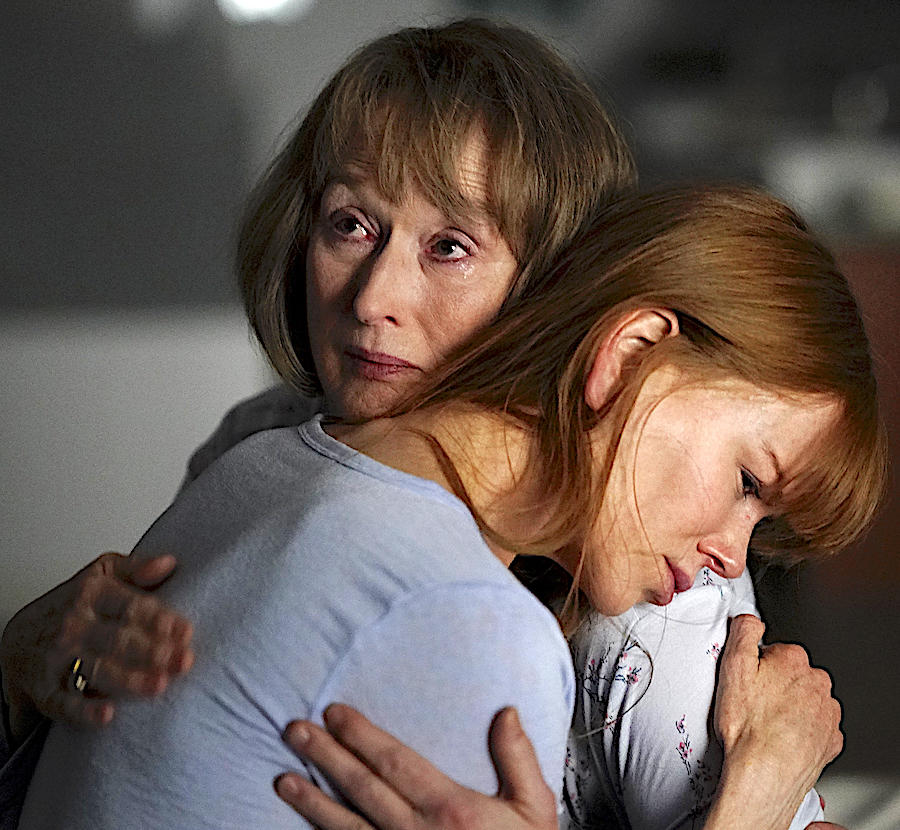 That vengeance looks likely to come from Mary Louise, the mother of Alexander Skarsgård's wife-battering brute Perry, who toppled to his death down a flight of steps at the end of season one. The icing on the cake is that Mary Louise is played by Meryl Streep – whose real name is Mary Louise – here reincarnated as a perfectly groomed and coiffed matriarch, whose demure exterior belies the rage within. She's the Terminator dressed as Miss Marple (pictured above, Streep and Nicole Kidman).
Mary Louise has come to stay in the oceanside paradise of Monterey with her son's widow, Celeste (Nicole Kidman), ostensibly to help her look after her sons Max and Josh in the aftermath of their father's death. Celeste's involvement in Perry's killing puts her in an invidious position vis-à-vis her mother-in-law, and we can imagine how difficult she finds Mary Louise's exhibitions of motherly grief over her dead boy. Mary Louise had a contemptuous little soliloquy about how, compared to her magnificent son, the other local menfolk resembled so many pudgy, mediocre middle-managers. Her theatrical scream of grief at the dinner table was, assuredly, an indicator of the scale of the mayhem to come.
The new show reprised the beginning-of-the-new-school-year set-piece from the first series, a perfect device for administering the satirical lash to this wealthy, bitchy, self-obsessed little social clique. Local queen bee Madeline Mackenzie (Reese Witherspoon) delivered a splendidly indignant rant about the way the mothers (and their clothes and their figures and their hair) are always judged in a way that the fathers aren't, while Laura Dern's magnificent Martha Klein buttonholed the teacher to instruct him about how he will pay special attention to her brilliant daughter ("an IQ of 152 – genius!").
However, none of this surpassed Mary Louise's opening salvo to Madeline, whose polite opening greeting triggered a withering retort. "You're very short… I find little people to be untrustworthy," said Mary Louise, leaving Madeline, for once, speechless. Further comparisons to a treacherous – and short – friend who betrayed Mary Louise in her youth were not welcomed, let alone the way she scoffed at the notion that her son's death had been an accident. It's indicative of the strength of the show's cast, though, that Witherspoon, Kidman and co are going toe to toe with Streep and not coming off second best.
The blue touchpaper was lit in several suggestive ways. Bonnie Carlson (Zoe Kravitz), who did push Perry down the steps, is suffering post-traumatic guilt and is hanging around the local police station, toying with the idea of making a confession to Detective Quinlan (named after Orson Welles's corrupt cop in Touch of Evil). Jane (Shailene Woodley, pictured above), another victim of Perry's malignant appetites, is haunted by how she was unwittingly cheating on Celeste. For her part, Celeste is wracked with horrific nightmares, and is shouting out potentially incriminating information in her sleep. Mary Louise, feigning solicitousness, is jotting it all down.
Episode one charged out of the traps with a glint in its eye and vengeance in its heart
rating
Explore topics
Share this article