Prom 45: Leonskaja, RPO, Dutoit |

reviews, news & interviews
Prom 45: Leonskaja, RPO, Dutoit
Prom 45: Leonskaja, RPO, Dutoit
Otherworldly Mozart and Shostakovich from a consummate pianist and conductor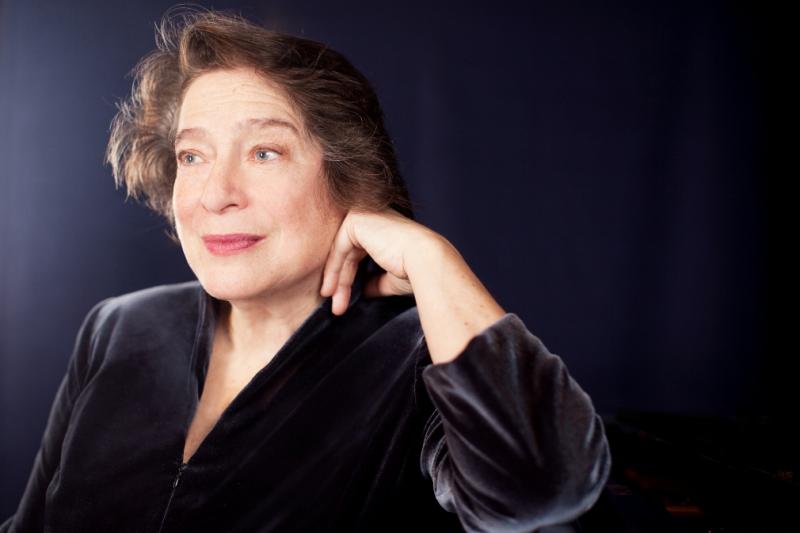 Elisabeth Leonskaja; 'majestic, warm presence'
Drawing an audience of five and a half thousand in to listen intently is harder than pushing out into the vasts of the Albert Hall. Yet it's what seems to work best in this unpredictable space, and last night masterful veterans Elisabeth Leonskaja and Charles Dutoit knew exactly what to do. The results were romantic introspection in Mozart - an unfashionable but valid alternative to authentic sprightliness - and a Shostakovich Fifteenth Symphony that was more skull than skin, but a compellingly decorated skull for all that.
The quietly commanding tone of the evening, in marked contrast to the West-Eastern Divan Orchestra's showy visit under an erratic Barenboim the night before, was set by Emer McDonough's ineffable flute – emblem of the Royal Philharmonic's sophisticated and youthful wind section - gliding and gilding the lily in Henri Büsser's charming arrangement of Debussy's early Petite suite. Perhaps it would have been more rewarding to hear the inspired models, Chabrier or Delibes, who never get enough Proms airtime, but it was fascinating to see Dutoit keep it mostly soft and low.
Completely natural, totally unsentimental, for me the greatest Chopin playing in the worldAnyone expecting perky Mozart after that might have been puzzled. But the E flat Concerto K482, perhaps the most poetic of the mature masterpieces and not just in the slow movement, can take the veiled approach of Dutoit and the great Elisabeth Leonskaja, gracing the Proms with her majestic, warm presence for the first time in 30 years. Her posture, poised hands often barely seeming to touch the keyboard and flicking off the end of every phrase elegantly, should be a lesson to a younger generation of Russian pianists, Trifonov and Giltburg especially, who wrap themselves caterpillar-like around the piano and store up future back trouble.
Yet all was not smooth sailing. Leonskaja never forgets her great mentor and duo partner Sviatoslav Richter, whose aristocratic ease she is the last living pianist to represent, and so she took on the cadenzas Britten wrote for him to perform at Aldeburgh. Playful-profound and full of "wrong" notes making no apology for intruding on Mozart's style, the one towards the end of the first movement found Leonskaja hitting the high notes in appropriately brittle style quite unlike anything else she played.
Elsewhere it was left to Mozart to provide gentler surprises with the wind choirs relieving the dark pain of the Andante and, commandingly prefaced by Leonskaja's magical modulation, interrupting the light hunting rondo with a slice of Don Giovanni or Cosi heaven, the Andante cantabile episode which marks this out for me as a firm favourite among Mozart's later jewels. Again the RPO woodwind, as if made of glass, transported us into another realm. As did Leonskaja in her encore, Chopin's D flat Nocturne, matching the perfect trilling progressions in the Mozart with pearls on a line: completely natural, totally unsentimental, for me the greatest Chopin playing in the world.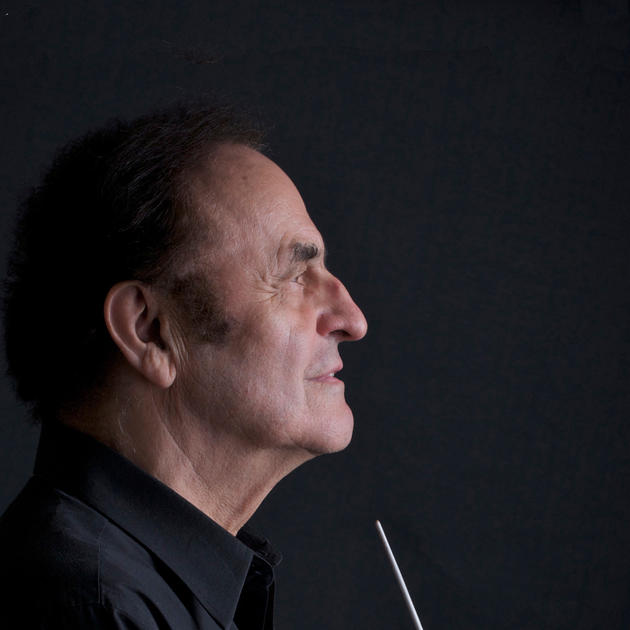 Leonskaja returns to play in Shostakovich's Piano Quintet at the Cadogan Hall on Monday week, and it was the most rareified Shostakovich that Dutoit and his orchestra gave us after the interval, in marked contrast to their Respighi spectacular last year (why do I only ever hear this elusive orchestra at the Proms?) Dutoit's management of every orchestral colour had to be applied here to small groups, sometimes no more than two instruments at a time, but it was flawless and deeply serious in intent. A lone glockenspiel called a restless audience to attention at the start, forte rather than piano, appropriate under the circumstances, and we were off on an acid-edged opening scherzo with its William Tell references, deliberately skewed pitch-wise by first trumpet, setting off ripples of laughter around the hall. But this movement is no joking matter and Dutoit (pictured above) kept it tight, a mere prelude to the skeletal rites which followed.
If only audience members could have covered the coughing and sneezing which interrupted silences or near silences around every three seconds for the next three-quarters of an hour – sad to say I got so briefly distracted that I counted – then this would have been one of the most spellbinding Proms of the season. As it was, hearing in this vast space the lonely lines with which Shostakovich made a virtue out of a failing hand in later life only enhanced the lean genius of the piece. Principal cellist Tim Gill sang those unaccompanied near-tone-rows which protest against collective death-decrees (the balancing and sound of the brass chords at the start of the slow movement was surely something only Dutoit could achieve); woodwind dropped their transcendental mode to shriek and bite in the scherzo.
The end crowned the work; is there a more haunting coda to a symphony than the whirrings and clickings of eternity after the awfully big adventure of the titanic last movement, or a better lesson to contemporary composers of how much original mileage there still is in the percussion department? With its Wagner-Walküre "annunciation of death" quotation trumped by the love of Tristan und Isolde, this is Shostakovich's symphonic farewell – after 1971, he had three more to make in the realm of the string quartet – and the violins' transfigured main theme, purged after the horrors of the passacaglia-development, seemed to reflect all the sadness in the world. Dutoit the showman? No, Dutoit the grand master, achieving his results with minimal means in a minimal masterpiece.
Read theartsdesk's reviews of other concerts from the BBC Proms
Leonskaja never forgets her great mentor and duo partner Sviatoslav Richter, whose aristocratic ease she is the last living pianist to represent
rating
Share this article
Subscribe to theartsdesk.com
Thank you for continuing to read our work on theartsdesk.com. For unlimited access to every article in its entirety, including our archive of more than 10,000 pieces, we're asking for £3.95 per month or £30 per year. We feel it's a very good deal, and hope you do too.
To take an annual subscription now simply click here.
And if you're looking for that extra gift for a friend or family member, why not treat them to a theartsdesk.com gift subscription?