The Fall, Series 2 Finale, BBC Two |

reviews, news & interviews
The Fall, Series 2 Finale, BBC Two
The Fall, Series 2 Finale, BBC Two
Is this the end for Allan Cubitt's fifty shades of serial killer?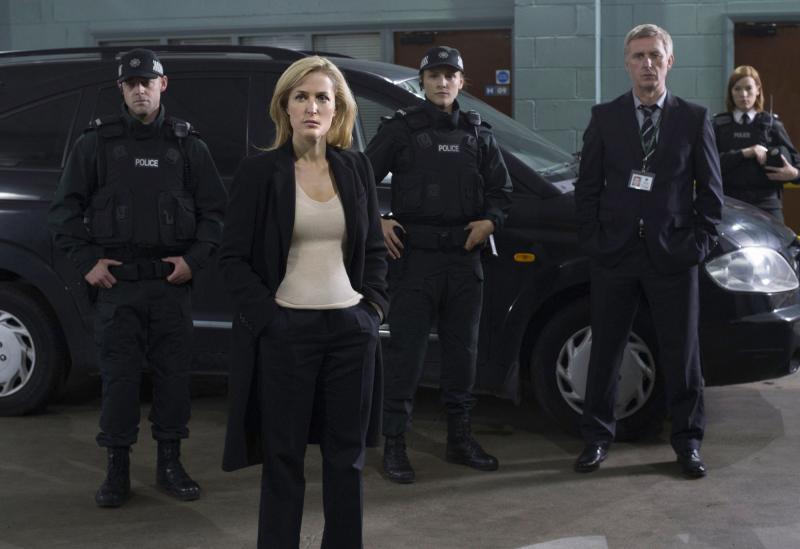 Stella gets her man: Gibson (Gillian Anderson), centre, faces down a sadistic serial killer
Before the second series of The Fall began, I was watching Gillian Anderson being interviewed on This Morning. While the subject matter of the drama - a tense game of cat and mouse between Anderson's DSI Stella Gibson and Jamie Dornan's perverted serial killer - was never going to translate well to daytime telly, but I was still a little taken aback by Amanda Holden's fawning over the apparent sexiness of Dornan's character.
In this feature-length finale, new detective on the block Tom Anderson (Colin Morgan) also attempted to pursue the idea that there was something alluring about the pernicious Paul Spector - but at least the fictional line of questioning was swiftly dismissed with a bit of well-placed paraphrasing of Margaret Atwood.
Dornan's increasingly menacing portrayal of Spector has been at the centre of this second crack of the whip for creator Allan Cubitt, and the deciding factor that made it a very different show from last year's critically-acclaimed initial run. The Spector of the first series was a sadistic sexual criminal who, as a devoted family man and respected counsellor, fooled family members and authority figures alike. Second series Spector, however, with his stone-cold gaze and scrawny frame, was fooling nobody: his doting on his daughter now manifesting itself in sneaking into her room while she slept to smuggle dolls he'd been using to act out his previous murders into her backpack and his skills as a counsellor used to manipulate himself closer to Annie Brawley (Karen Hassan), the one who got away. Hollywood may be pitching him as a heartthrob in the upcoming cinematic adaptation of Fifty Shades of Grey, but I can't help but think the casting is the worst thing to happen to those whose consensual kinks are already misconstrued.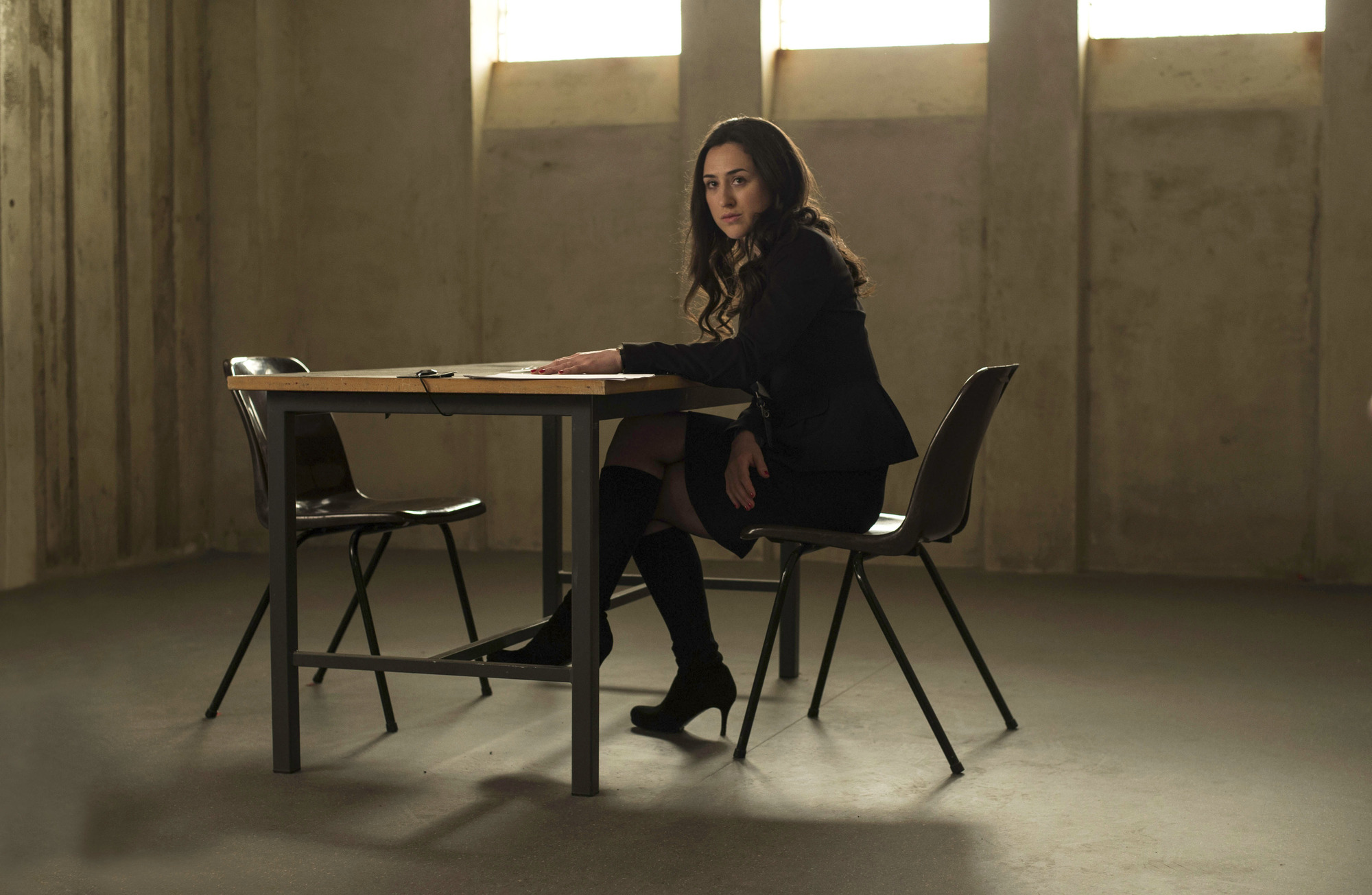 On to this final episode though: tasked with tying up (if you'll pardon the expression) 18 months of tightly-wound plotting while at the same time leaving enough unsaid to encourage the commissioning of a third series. Although its closing scenes were signposted the minute that loose-lipped cop blabbed the whereabouts of Spector to the journalist pal of Psycho Jimmy (Brian Milligan), the wannabe thug with a grudge against him, there will be plenty left unsatisfied - but what came before was so perfectly paced that there's little I wouldn't forgive. With the chase concluded last week it was hard to imagine how what was left could fill an hour and a half, but had that length of time been filled solely with acting of this calibre gazing at each other in interview rooms it would probably have worked. Bronagh Waugh as Spector's wife Sally Ann has had little to do until this point, but the quietly dignified performance she gave with her eyes as the pieces started to fall into place was one of the finest moments of the series.
Those who were awaiting a big showdown between Gibson and her prey were kept dangling for 45 minutes while the former hovered above proceedings like some beatific air traffic controller, disturbingly dressing up her underling DCI Gail McNally (Bronagh Taggart, pictured above) as Spector's preferred type of murder victim and sending her in for an interview. Gibson's summoning by the killer was inevitable, but the ease with which he gave up his secrets far less so: ultimately a scene that was built up to be a battle of wills was little more than a bad man getting his comeuppance while his childish jabs of "barren spinster" landed off target.
What this second series has lacked of the gratuitous violence that so characterised the first (Jimmy's attack on his estranged wife in a sub-plot that felt disrespectfully like an afterthought, and the wrenching video of kidnapped Rose Stagg that bordered on snuff porn, notwithstanding), it has made up for in tension and an unsettling "ick" factor. I confess to a short-lived rush of support for Spector when he called Gibson out for essentially using McNally as bait; but nothing made me feel quite as queasy as the dubiously consensual relationship between Spector and his 16-year-old babysitter-turned-accomplice Katie (Aisling Franciosi) has throughout the past six episodes. I can't say that I've enjoyed it, but it remains compelling drama.