St Lawrence String Quartet, San Francisco Symphony, Tilson Thomas, RFH |

reviews, news & interviews
St Lawrence String Quartet, San Francisco Symphony, Tilson Thomas, RFH
St Lawrence String Quartet, San Francisco Symphony, Tilson Thomas, RFH
Top west coast orchestra is sleek but never truly fantastical in an admirable programme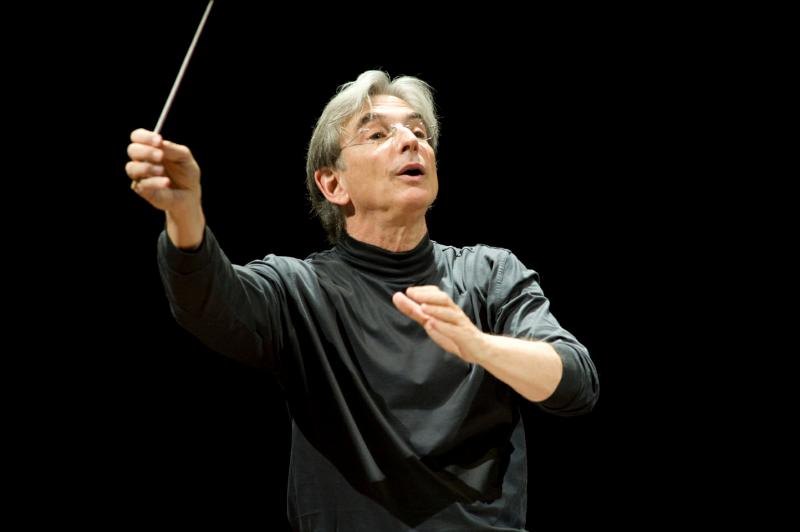 Michael Tilson Thomas: 40 years conducting the San Franciscans
A voyage around Beethoven by Ives and John Adams, and then beyond him by Berlioz, added up to a vintage San Francisco Symphony programme from its music director Michael Tilson Thomas. Forty years on from his first concert with SFS, he's still youthful in demeanour, still flapping with seagull (or albatross) like flamboyancy. But is there a chill behind the showmanship?
I ended up feeling that way despite what should have been the ultimate cataclysm of the Frenchman's concluding infernal orgy.
The sound of the orchestra is still sleek and bright. That paid dividends in a Bruckner concert I heard from them under the no-nonsense Edo de Waart on home territory back in the 1990s, not always last night. The signing-in was impressive, with woodwind winsome in Henry Brant's rather lovely arrangement of the "Alcotts" slow movement of Ives's fiendish – though not – Concord Piano Sonata (who was Brant and why did it take him 40 years to complete the orchestration? As usual the Southbank programme notes – Adams' own from San Francisco honourably excepted - leave us wanting to know more). The famous Beethoven Fifth pattern, rather straightened out by Ives, is less obvious at first than it sounds on piano, though we're left in no doubt once the strings join in. Then Ives glides away from it into what sounded in the arrangement like Hollywood film music of the highest order.
Was it deliberate, too, that the Ninth Symphony scherzo rhythm in Adams' giddying Beethoven tribute Absolute Jest sounded so unclear from the timps at the start – atmosphere, mood-music and subtlety or just reticence? Anyway, there was nothing reticent, as ever, about the (literally) edge-of-seat playing of Adams' dream team, the St Lawrence String Quartet (pictured above), for whom he's also composed one of the best quartets in the contemporary repertoire: what a delight to watch first violinist Geoff Nuttall shaking and sharing with the orchestral players. The experience was quite a different one from the UK premiere in which a slightly quartet different team played last year, under Adams' springy baton with the London Symphony Orchestra. That felt much more like pure jeu d'esprit with a few thoughtful sidelines; the somewhat reserved spirit of the SFS made for more introspection, more sadness in some of the morphs.
Still, it's a brilliant piece of through-composed symphonic writing, Adams' absorption of Beethoven's quartet and symphonic scherzo themes always stamped with his own identity: no more pastiche than Stravinsky's misleadingly-named "neoclassical" scores. "Composers are drawn to another's music to the point where they want to live in it," Adams writes, and live in Beethoven he certainly does.
In a passage spotlighting low horns and trombones, Adams comes close to pulsing Berlioz, and that composer remains fresh and modern even in as familiar a work as his turning-point Symphonie fantastique of 1830. It's still hard to believe that its premiere came only six years after that of Beethoven's Ninth, pioneering as the "Choral" Symphony undoubtedly is. Tilson Thomas played up the instability with sometimes over-masterly tempo fluctuations in the opening "Reveries – Passions" movement, only letting rip in the last climactic, bacchanal treatment of the idée fixe representing his then-unattainable beloved, the Shakespearean actress Harriet Smithson.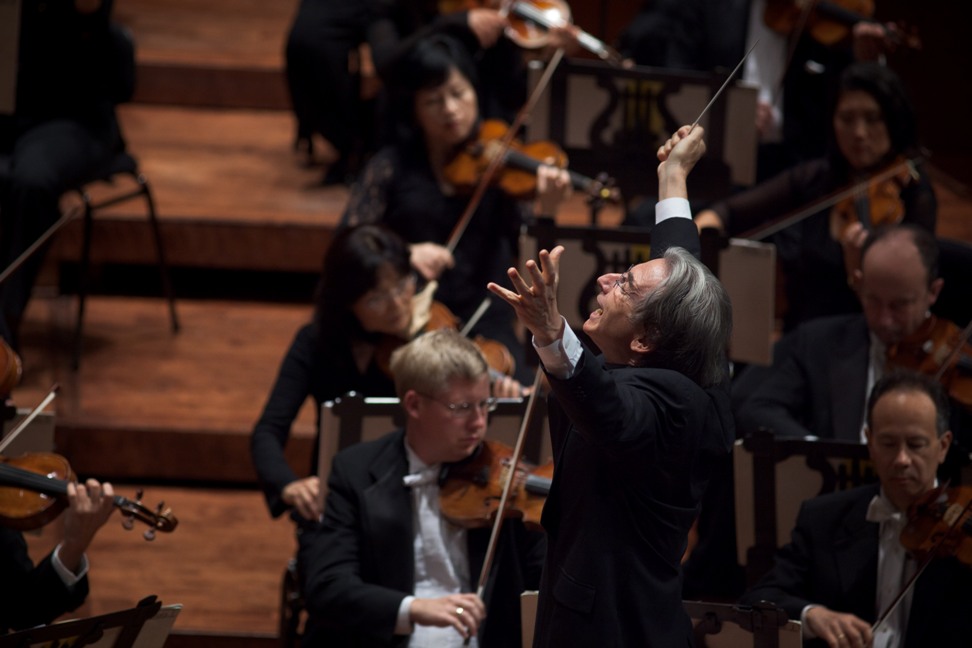 The ballroom dream sequence lilted and floated without ever quite tipping over into mania, and there was too little atmosphere about the country scene at the centre of the symphony; memories, reveries, still too strong of Yannick Nézet-Séguin's fluorescent LPO performance with its oboe not backstage as on this occasion but placed high in a box to answer the onstage cor anglais, like one shepherd answering another further up the mountain. No such magic here, and the invention dragged without special intensity.
Tilson Thomas gave us the repeat in the "March to the Scaffold", along with the one in the first movement: welcome, but the brass so long withheld in Berlioz's selective instrumentation stayed suave rather than wild and the head-in-basket moment passed without spotlight. A handsome midnight bell, focused strings and consummate clarinets (shrill E flat and ordinary) made one admire the outlandishness of the final Witches' Sabbath - and I've never heard the creepy glissando on muted horn as well as woodwind in Berlioz's graveyard settng - but it still wasn't extreme enough. Tilson Thomas lets us see too much the mechanics behind his superb control when we should be too swept up to notice. It was an impressive enough performance to drive many in the audience to fever pitch, which was then gently lowered in the encore, the "Saturday Night Waltz" from Copland's Rodeo – lovely if you buy into the American innocence, and I don't, my loss.
There was nothing reticent about the (literally) edge-of-seat playing of Adams' dream team, the St Lawrence String Quartet
rating
Share this article