London Symphony Orchestra, Tilson Thomas, Barbican Hall |

reviews, news & interviews
London Symphony Orchestra, Tilson Thomas, Barbican Hall
London Symphony Orchestra, Tilson Thomas, Barbican Hall
The American conductor is as subtle as ever in Mahler's Titan symphony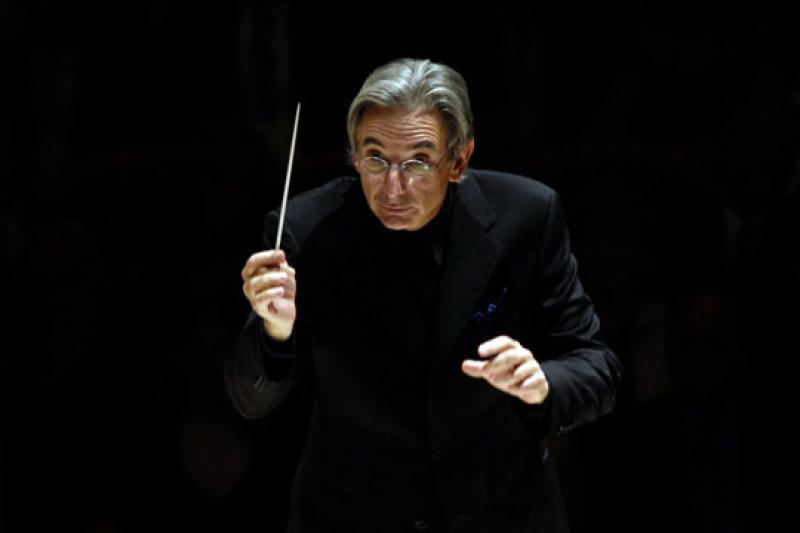 Michael Tilson Thomas: generous verbal and musical direction from the American conductor in last night's Barbican concert
Right, notebooks out everyone. Michael Tilson Thomas began this Berg/Mahler double-header with a lengthy analysis of what we were about to hear in the former's Chamber Concerto. Whether it was informative or not (and it was), it was a bit of a spoiler. It was nice to know exactly which themes are attributed to which dedicatee, but you couldn't help but feel the surprises in the work have been somewhat spiked by this little lecture.
Still, selected LSO folk and the effective duo of Yefim Bronfman on piano and Gil Shaham on violin were on hand to try and surprise us anyway.
For most of it, unerring and intense concentration was visible on every eyebrow. Naturally for such a beastly complicated work, all were utterly dependent on Thomas' generous direction, especially Shaham who was undoubtedly the hero of this difficult but finally satisfying performance. When he was not playing, his eyes were closed in awe of Bronfman, swaying back and forth like an agreeable nodding dog or stamping his feet in anticipation of his next entry. Engaging stuff (if not for the chap across the aisle in Q21, who was asleep within five minutes).
There's a frosty, excitable anticipation in the air as we enter the finale
The room was perhaps more forgiving than Thomas and cohorts imagined, and a little more contrast between the jabbing fortes and sprinkled pianissimos would have been welcome. But with a work that is such, well, work, it's churlish to pick holes. At its conclusion (which Thomas charmingly described as having the character of discarded party favours), it was a mass relaxation when we made it with relatively few casualties.
Strange to think that Mahler's Titan was probably the more relaxing prospect. The first movement was perhaps unmindful of Mahler's original tempo, a little nippier than the "dragging" marking stipulated in the score. Still, the showbiz pointing and vice-like control of the more open sections showed Thomas' thorough conviction in his interpretation, and the assembly were duly rapt. The man in Q21 had thankfully woken up by now, although sadly his phone decided to pipe up during the silence between first and second movements. In a moment of wonderful weirdness, Thomas shot him a weary look from the podium. He's been given an award by the President, you know. Bet mobiles don't go off in the White House.
Hiccups dealt with, the divine skipping melodies of the second movement were deliciously eked out and delivered to full effect. Furthermore, the instinct to maximise carried through to the third's spooked variations on Frère Jacques, with sterling double bass and bassoon solo work. Each line was beautifully clear and simple to follow; all Thomas had to do was let it happen.
There was a frosty, excitable anticipation in the air as we enter the finale. In the context of its preceding movements, it's one of Mahler's most explosive and immersive statements, and as soon as the cymbal crashes we're deep into horrified, paranoid confusion. Ricocheting string motifs dancde in and out of brass thunderbolts (it is supposed to be a storm, after all), old themes were wedged in to trigger our memories at the most inopportune moments, and the trumpets proved themselves to be the perkiest in town by some distance. By the time the French horns had risen to their feet to deliver the storm's grandstanding statement of triumphant destruction, we were in tatters. What was clear, though, is that we were in this state only because the work was so tightly controlled. He may be nearing 70, but Michael Tilson Thomas is as subtly manipulative of his sounds as ever. With a work like this, he is able show exactly how important that control is.