Sifting the Evidence: the Great Train Robbery, 50 Years On |

reviews, news & interviews
Sifting the Evidence: the Great Train Robbery, 50 Years On
Sifting the Evidence: the Great Train Robbery, 50 Years On
Jim Broadbent stars as DCS Tommy Butler in Chris Chibnall's two-part drama for BBC One
Tuesday, 17 December 2013
Jim Broadbent (left) as Tommy Butler, with Robert Glenister as DI Frank Williams
There's a wonderful moment in Bruce Reynolds's autobiography when he describes what became of his mate, a fellow train robber who had fled to Canada but was hunted down by the enigmatic Tommy Butler. Four and a half years after the Great Train Robbery in which crooks made off with £2.6million, Detective Chief Superintendent Butler had come to arrest Charlie Wilson and was knocking on his door.
"You look well, Charlie," said Butler. To which the fugitive replied: "And you, Guv. Cup of tea?" The detective was determined to find his man and, 50 years later, it's a feeling shared by writer Chris Chibnall who says there is barely a trace of Butler himself as far as history will tell. A Copper's Tale, starring Jim Broadbent as Butler, is the second of two films about the Great Train Robbery to be shown on BBC One this week. The first – A Robber's Tale – comes 24 hours earlier on Wednesday and sees Luke Evans play Reynolds, one of the gang's leaders (the robbery, pictured below).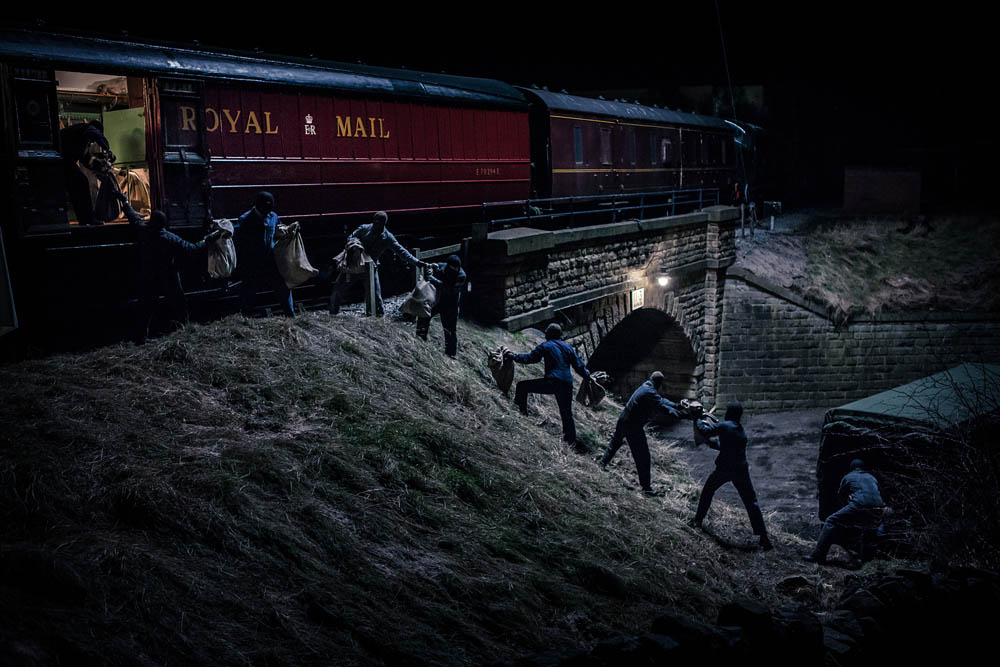 "For the first film there is a wealth of material," says Chibnall, creator of ITV's smash hit drama Broadchurch. "There are newspapers, newsreel, documentaries and books. I read everything that had been written. With the police story I realised there was nothing. Nobody had documented anything. Tommy Butler was a very secretive man who rarely gave press interviews. It was painstaking actually; it was as if Tommy was hiding and I love him for that, the fact that he was hard to find."
Butler was the man asked to lead the Flying Squad's pursuit of some of London's most notorious criminals, men who on the night of 8 August 1963 ambushed the Glasgow to London mail train in the Buckinghamshire countryside. The money on board was being sent to the capital from banks in Scotland and northern England.
The gang got away with the cash – worth more than £40m today – by coshing the driver Jack Mills, threatening his guard and fireman and holding hostage the 80 Post Office sorters who were working on the train. Retreating to the farmhouse they had bought specifically to use as a hideout, Reynolds, Wilson and others such as Gordon Goody, Buster Edwards and Ronnie Biggs shared out the money before going on the run.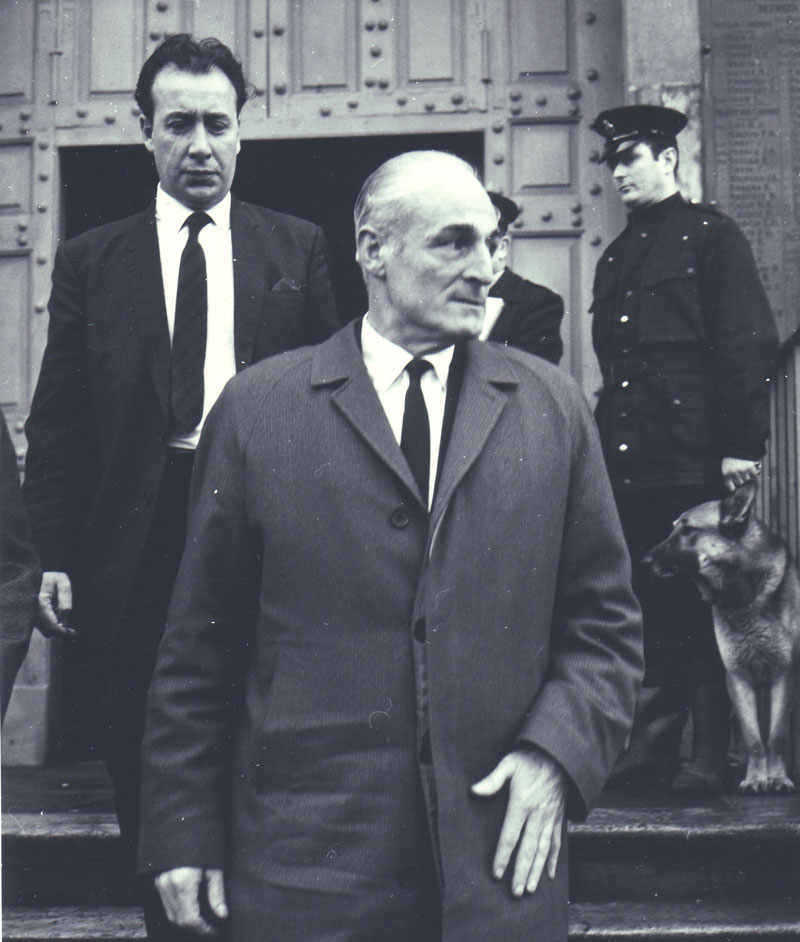 If there was one copper they feared more than any other, it was Tommy Butler (pictured left in 1969). Obsessed with nailing the robbers or indeed any other criminal, Butler was something of a loner who partly kept control of his investigations by telling his team as little as possible.
Known as the Grey Fox or One-Day Tommy, through the speed of his convictions, Butler was in his fifties at the time of the robbery inquiry, lived with his mother, and had a bus conductress girlfriend whom he saw once a week. Apart from a fondness for watching cowboy films at the cinema, little interested him in life other than police work.
Had Jim Broadbent always been in Chibnall's mind for the role?
"No," he says. "Firstly I was interested in serving the truth of the character but as soon as Jim's name came up he was so obviously perfect for it. He has an incredible precision and warmth and humanity but a fierce intellect as well; he blazes in a very English way. He found humour in the character as well and I suspect he made this Tommy more likeable than the real one. But Jim was perfect. Sometimes names come up and you think you can't bear it if they don't do it."
Broadbent himself sees the character in a sympathetic light and particularly enjoyed the interrogation scenes. Taking on the role of a real person, though one no longer alive (Butler died in 1970), was not something that daunted him.
"I do like it – in some ways it's a challenge and in some ways it's a great help because you've got the research you can do, archive footage, documented material that you can look at and that can help you towards getting in character. But at the same time there is a certain responsibility to getting it right when it is not pure invention. I've done quite a lot of real people and I always like it. As long as I'm moderately well cast, I enjoy the process when there is a real person involved."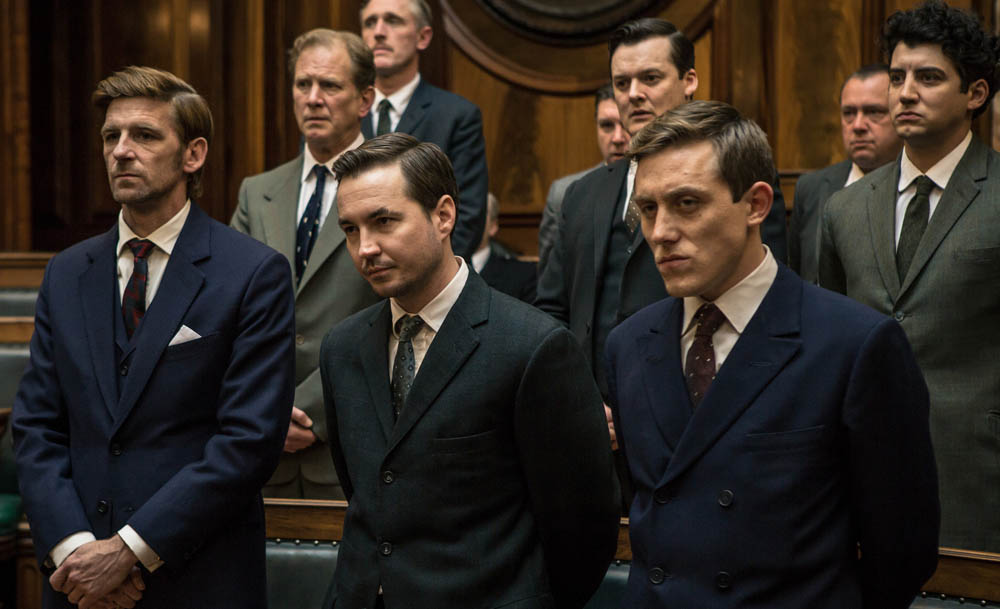 Alongside Broadbent and Evans, the producers were able to assemble an impressive cast including Robert Glenister, Nick Moran, James Fox and Tim Pigott-Smith. Both films have a separate director, with Julian Jarrold telling the story from the robbers' perspective and James Strong at the helm for the coppers (the train robbers in court, above).
This distinctiveness was something that Chibnall was keen to achieve. He also worked with James Strong on United, his 2011 BBC drama about the Munich air disaster, and they were looking for another idea and talked about other important events in British social history. Up came the train robbery.
"What I really knew about is all these guys who went on the run or escaped from prison, but I knew very little about the robbery itself. I knew nothing about how they were caught and at that moment it occurred to me to show two sides of the story. It was an instinctive reaction to the story. A lot of people had done stuff around the robbers and what had happened in later life but it was a simple story of crime and punishment.
"I wanted to make two different films. The big decision was to go with two entirely different leading characters so that each film could be the story of that character through his point of view. That's when drama can be most immersive, when you experience it from a character's viewpoint" (the robbery scene, 1963, pictured below).
One man who says he "will be glued to the TV" on Wednesday and Thursday is Nick Russell-Pavier, co-author of The Great Train Robbery: Crime of the Century (Weidenfeld & Nicolson) which argues that the raid was something darker than has often been portrayed in the years that followed.
Both Chibnall and Russell-Pavier agree that the robbery is full of contradictory stories. "The robbers have said that the attack on Jack Mills was an accident," says Russell-Pavier, "and that what happened was all a very gentlemanly exercise. It was in their interest to say that because they did not want to go to prison for 30 years, but they had a history of violence. This was the currency of their day-to-day business."
So what was it that imprinted the robbery so indelibly on the British psyche? A number of home-grown films before and after the raid centred on crime and specifically the criminals, painting them as cheeky chappies getting one over the Establishment. Sid James in The Big Job (1965) – a Carry On movie in all but name – wants to find the stolen money he buried before doing time, while Peter Sellers in Two Way Stretch (1960) comes up with a cracking plan to break out of jail, steal diamonds and then break in again before anyone notices. And that's before we even start on Frankie Howerd's Great St Trinian's Train Robbery (1966) or, three years later, Michael Caine in The Italian Job.
Russell-Pavier says it's easy to get caught up in the notion that Reynolds & co were heroes – popular culture was "very gently edging us towards the idea that criminals were not that bad." He spent time with Reynolds, who died earlier this year, while researching the book. On the point that he didn't have an alibi for the robbery, he told Russell-Pavier that "your best bet was not to be at home when the police arrived" (Bruce Reynolds played by Luke Evans, pictured below).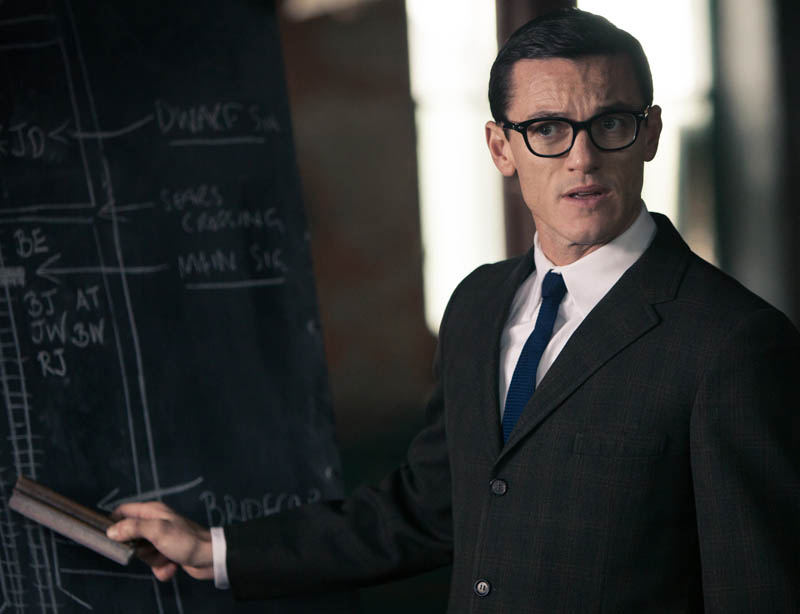 The author adds: "Out of all the characters he was the most complex. He was a fantasist and by his own admission he was happy to have that label attached to him. He told me that when he had his share of the money in 1963 the first thing he thought of doing was to send his son Nick to Harrow!'
The public school dream never happened. Reynolds was among the last of the robbers to be caught and handed prison sentences ranging from 20 to 30 years. Like Wilson, he was captured in 1968 – though Butler was to get him in Torquay of all places, with no Canadian adventure on this occasion. Tommy Butler was working as chief security officer for the Midland Bank by the time of Reynolds's trial in January 1969. He would die soon afterwards from lung cancer.
Although most of the men involved in some way in that dramatic, astonishing raid which lasted 46 minutes are now dead – the cops, the robbers, the Post Office workers and the train driver and his team – it seems we are still fascinated by it 50 years on. Questions still remain, and it may be that we will never know everything that happened.
The final word from Chibnall: "Only the guys on the track and the three men in the train really know what happened that night. I would be a fool to say you can provide the definitive account."
The Great Train Robbery - A Robber's Tale, 8pm Wednesday 18 December; A Copper's Tale, 8pm Thursday 19 December, BBC One