Dame Felicity Lott, Graham Johnson, Wigmore Hall |

reviews, news & interviews
Dame Felicity Lott, Graham Johnson, Wigmore Hall
Dame Felicity Lott, Graham Johnson, Wigmore Hall
One national icon bids farewell to another as the soprano and her favourite venue part company
Saturday, 16 November 2013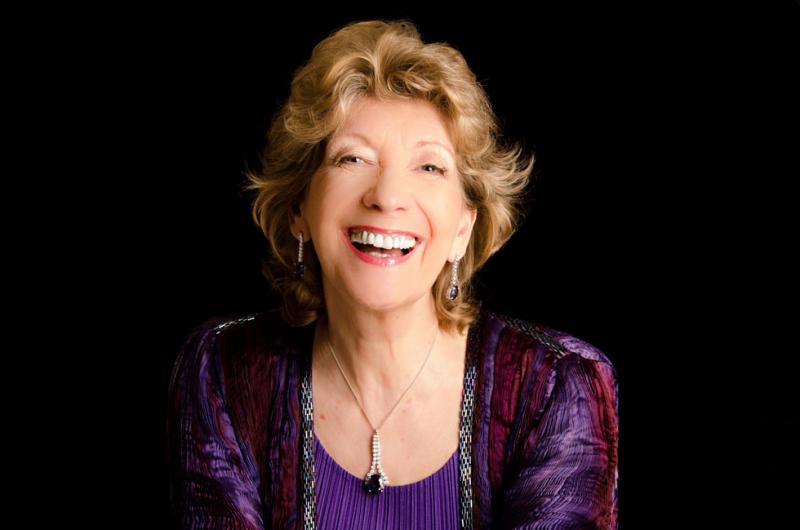 Flott's farewell: Dame Felicity in sparkling form
As farewell galas go it was less an obituary, more a celebration of an artist who has earned every whoop of the rock-star welcome she received from an adoring crowd. Dame Felicity Lott – "Flott" to her friends (i.e. pretty well everyone present) – was cheered to the echo by her fans and eulogised at either end of the evening by Wigmore Hall director John Gilhooly.
The recital she gave in between defied criticism and made a nonsense of any attempt at an abbreviated star rating because (saving pianist Graham Johnson's presence) this was a one-star event – and, like all astral bodies, Flott was hot.
She has picked the right time to bow out though. These days there's a distinct tang of crème fraîche in that once-luscious Straussian voice, and there were choices in her programme that already seemed a stretch too far for her present resources. It was sad to realise that Hugo Wolf's "Auch kleine Dinge" (from the Italienisches Liederbuch), music with which she is so strongly identified, no longer lies well for her. Supreme artist that she is, Lott is well aware of her declining powers: in the first of two songs from the same composer's Mignon-Lieder she used her very failings to make it wail with harrowing despair. That, along with its companion ("Kennst du das Land", an extended, dream-like song of longing) were the highlights of a largely serious Germanic first half that had opened with a quartet of Schumann Lieder and closed with four by Richard Strauss.
It was a touching, half-spoken, half-sung nod of gratitude to her beloved Wigmore Hall
One truth holds good: no one can deliver a character number like Dame Felicity. The restless keys and Capriccio flavours of Strauss's "Das Rosenband" may have challenged her resources but she milked the comic potential of "Ach, was Kummer, Qual und Schmerzen" for all it was worth; and her pre-interval "Morgen!" showed that while the smoothly elided lines may no longer shine, the artistry certainly does.
An Anglo-French second half brought a change of gown and a shift in mood as the soprano revelled in songs by Bridge and Britten. Lott and the tireless, ever-inventive Johnson gave immaculate accounts of two of the centenary composer's folksong arrangements: once the final verse of "O waly, waly" had chilled the marrow, the rustic warmth of "Quand j'étais chez mon père" provided a neat entrée to the Gallic quarter, for which the Lott hair was well and truly let down. She and Johnson had fun with Paul Bernard's "Ça fait peur aux oiseaux" and the Trenet-flavoured chanson "Je chante la nuit" by Maurice Yvain before rounding things off with a delicious wordplay treat (Mireille's "Tant pis pour la rime") and a jolly spot of Offenbach.
The three encores (well, it was Lott's show) opened with Poulenc's brief Shakespeare setting, "Fancy", before adding a comic showstopper in "Ah, quel dîner" from Offenbach's La Périchole and concluding with Bernstein's "Take Care of This House" – a touching, half-spoken, half-sung nod of gratitude to her beloved Wigmore Hall.
Not that the evening itself was Lott's last bow, nor even her adieu to the venue; she has promised to return for future events, but in wider company. No, this was just a final hurrah as a solo artist – so expect plenty more Ol' Blue Eyes farewells in years to come. Here's one Duchesse who isn't yet ready to trade her Gérolstein for a Crackenthorp.
While the smoothly elided lines may no longer shine, the artistry certainly does
rating
Explore topics
Share this article