Renée Fleming, Barbican Hall |

reviews, news & interviews
Renée Fleming, Barbican Hall
Renée Fleming, Barbican Hall
A cream-laden Viennese recital from the incomparable soprano
Renée Fleming: Opera's reigning diva has lost none of her lustre
Say what you like about America, but it certainly knows how to turn out an opera diva. While the Russians and even Italians can be chilly and untouchable in their splendour, there's a cultivated ease with the likes of Renée Fleming and Joyce DiDonato that allows a song recital to be both a relaxed conversation with an old friend and a piece of highly crafted technical showmanship.
It's artifice and artistry of the highest order – not just making it all look easy, but showing us just enough mechanics to prove that it definitely isn't.
The Barbican Hall isn't a natural venue for a song recital, but it gave Fleming the space to really let go when the music demanded it in a programme of songs from turn-of-the-century Vienna. Familiar cycles from Wolf and Mahler in the first half morphed into the more progressive textures of Zemlinsky and Schoenberg in the second, with Korngold (and echoes of Johann Strauss II) supplying the necessary dose of kitschy gemütlichkeit.
It's easy to be so impressed by Fleming's technique that you forget to be moved
Wolf's Goethe Lieder opens in an explosion of Spring, and Fleming's gilded tone gave us primroses, snowdrops and crocuses in vivid abundance. Yet in this, as in much of the cycle and the Rückert-Lieder that followed, the sense was of an orderly, cosmopolitan flower-shop rather than a riot of nature. Her shepherdess in "Die Spröde" was almost too sophisticated in her coyness, though none the less charming for that.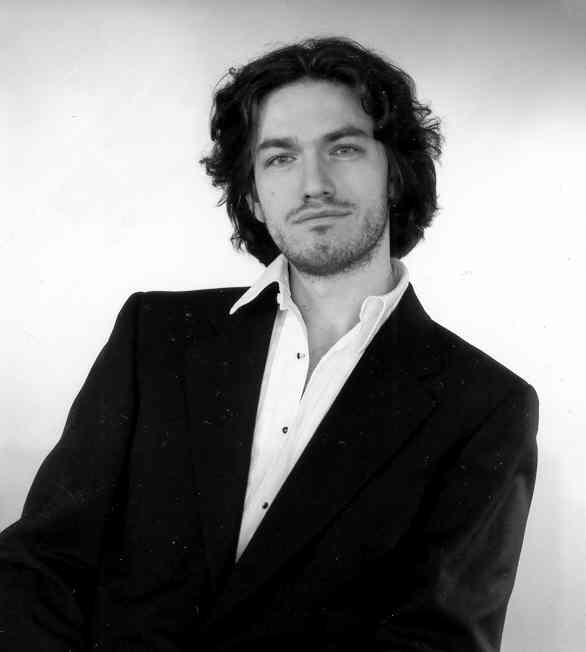 There's something wonderfully conversational, almost recit-like in Fleming's treatment of these songs - something echoed, though not always successfully, by her pianist Maciej Pikulski (pictured right) - which comes into its own in their more declamatory, dramatic moments. Moods are always on the move, always surging or retreating into different emotional spaces. But in the contemplative stillness of the mood-miniatures – Wolf's "Anakreons Grab", Mahler's "Um Mitternacht" and "Ich bin der Welt abhanden gekommen" – sometimes her very skill becomes intrusive. It's easy to be so impressed by her technique that you forget to be moved. That, or so fascinated by her increasingly mannered portamentos that you start taking bets on the interval of the next one.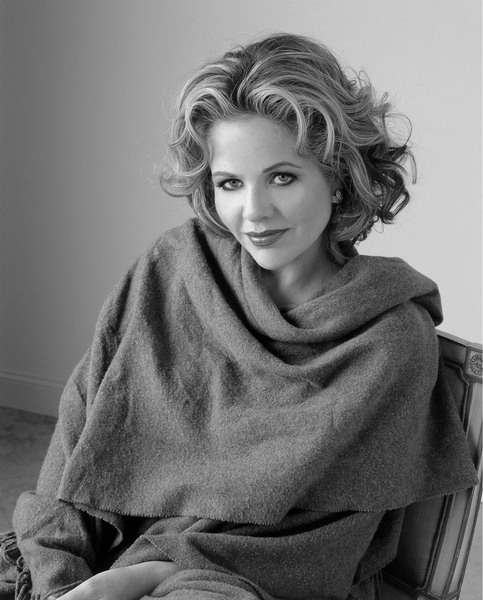 The Schoenberg that welcomed us back after the interval was a different story – artlessly direct, searching out the melody in the disjunct lines of "Erwartung" Op. 2 No. 1 and investing us absolutely in the chilling fate of "Jane Grey". This modernist ballad offered a bizarre and wonderful contrast to the abortive, inscrutable Zemlinsky fragments that followed. His Fünf Lieder auf Texte von Richard Dehmel allow their texts the freedom their images demand, glorying in unexpected turns and harmonic dead-ends as they hardly dare utter the poet's unfulfilled longings and unspokens. Fleming carefully weighted her delivery, never pulling too hard on these delicate shreds of music, precise but never rigid in her interpretational choices.
A selection of songs from Erich Korngold did little to restore a reputation that has become so disproportionately dominated by his film scores. A rather formulaic setting of Rosetti's "When I am dead, my dearest" drew some beautiful characterisation from Fleming, and in "Was du mir bist?" she proved unequivocally that she still has the big money notes at the top – pealing out with such easy power. Pikulski's loose, rather haphazard style too found more place to spread out here in Korngold's maximalist accompaniments than among the fragile specificity of the Mahler.
By this point the party was just beginning, with closing number "Frag mich Oft" (a schlagobers-filled homage to Straus II that is Vienna at its most indigestible) segueing into a trio of encores that opened with the programme's musical elephant in the room: Richard Strauss. It's glorious to hear Fleming on home turf, and "Zueignung" was a polished delight. A palate-cleansing "sorbet" of Delibes' "Les filles de Cadix" went off the rails with much mirth, winning over everyone not already firmly in the Fleming fan-club, only to be followed by a finale of Korngold's "Mariettas lied" from his opera Die tote Stadt . This deliciously excerptable morsel is simplicity itself, and if the delivery wasn't quite as straightforward then Fleming had fully earned her right to coax and coddle it as she wished. She's still opera's reigning diva, and by the sound of this recital has no plan to hand over her crown any time soon.
Fleming still has the big money notes at the top, pealing out with such easy power
rating
Explore topics
Share this article