theartsdesk Q&A: Mezzo-Soprano Joyce DiDonato |

reviews, news & interviews
theartsdesk Q&A: Mezzo-Soprano Joyce DiDonato
theartsdesk Q&A: Mezzo-Soprano Joyce DiDonato
The First Lady of the Last Night of the Proms discusses Donizetti and her new disc
Saturday, 07 September 2013
Joyce DiDonato: A Kansas mezzo with her ruby-slippered feet always firmly on the ground
She's the Kansas mezzo-soprano whose ruby slippers have now taken her across the globe, singing in all the great opera houses, but who has never lost the common touch. She's not a diva, she's a "Yankee Diva" – a contemporary creature who would never dream of throwing a tantrum or cancelling at short notice. She's Joyce DiDonato.
One half of an all-American coup at this year's Last Night of the Proms, DiDonato's English invasion only starts here. She'll be returning to the Royal Opera House once again next year (following her hugely successful run in La donna del lago in 2013) to tackle Donizetti's most challenging role of Maria Stuarda. And in case we suffer from bel canto withdrawal in the meantime there's also a new disc in the offing that promises some unusual repertoire. DiDonato talks to theartsdesk about future projects, musical prejudices and why beauty should be enough to secure a future for opera.
ALEXANDRA COGHLAN: Is it harder to sing for a Last Night crowd than a regular Proms audience during that season? They are very different…
JOYCE DiDONATO: I see the Last Night of the Proms as one of the greatest parties in classical music. There's an expectation, a sense of celebration and exuberance and those are all things that get my blood pumping. I'm very happy that I've already sung at the Royal Albert Hall for the Proms a couple of times, so I know the grandeur of the hall. It can be overwhelming the first time you encounter it. I've also watched the Last Night live before so I do have an idea what the atmosphere will be about, but what I can't predict though is how the adrenalin will affect me. That's the part I'm really excited about.
The better I know myself and the freer I am as a person the freer I can be on stage
And you've never worked with Marin Alsop before, have you?
No I haven't. I've been a long-time admirer of hers; she's an extraordinary musician but has a real sense of humility too, and to me that's always the kind of musician who is the most enjoyable to work with. It's ideal for the Last Night.
Once Proms fever is over you've got a new disc coming out. What sort of repertoire can we expect?
That will be a disk of bel canto. I don't want to give away specific repertoire just yet, but I will say that we'll be doing something very similar to what we did with Drama Queens. There will be a lot of unknown repertoire, things that haven't been previously recorded, and by quite a lot of composers who are more obscure. What is lovely is that we're using composers that have used familiar operatic stories – Lucia di Lammermoor for example – but the music will not be the versions that people know. I'm very excited about it but it's definitely a big, daunting project.
Are you quite hands-on when preparing a disk? Do you go into archives yourself and explore?
I wish I had the time to do that. I would need to take six months off from singing! I work with a wonderful musicologist, and he gathers lots of repertoire and then we sit down and go through scores together, choosing what to include. But he does the hard leg-work, I'm afraid.
Were there some arias you discovered that felt like real treasures?
All those that made it onto the disk do feel like exciting discoveries. It's a little terrifying to be introducing new pieces to a modern audience that have completely fallen off the shelf and been so over-shadowed by the bigger composers. Everyone knows Donizetti and Bellini but we're championing Carafa and Valentini instead. It's a musical language that's very familiar, but the melodies are new.
Bel canto is the style and repertoire where your voice is at home, but if you weren't singing it, is it a genre that you would still listen to for pleasure?
Yes, absolutely. Perhaps it's sacrilegious but I don't actually listen to a lot of opera on my own because it's so hard to switch off and stop analysing and comparing. But if music were pure relaxation then yes, this is the music I'd be listening to, along with the baroque world of Handel and Vivaldi.
Bel canto as a genre really splits people – they love or hate it. For those that hate it which are the arias or scenes that you would use to help persuade them to change their minds? Where is the psychology and emotion in bel canto for you?
I'd look to Capuletti and Julietta's opening aria. She's totally torn by what her father is asking her to do and by the man she loves. Compare that with Romeo's first aria in which he's trying to create peace between two warring families. It starts as this incredibly heartbreaking, plangent thing and turns into a rather violent cabaletta, trying to make sense of these men that are so hell-bent on creating war. It's a very effective musical contrast but it's also a wonderful psychological treatment of people through music. I've been singing La donna del lago a lot recently, and the finale is another wonderful bel canto moment. It's truly an explosion of musical joy. I think for opera composers it's always easier to write tragedy; joy is a very difficult emotion to capture. Rossini handles it well and probably better than anyone else. He allowed himself, and was able, to explore the full emotional gamut.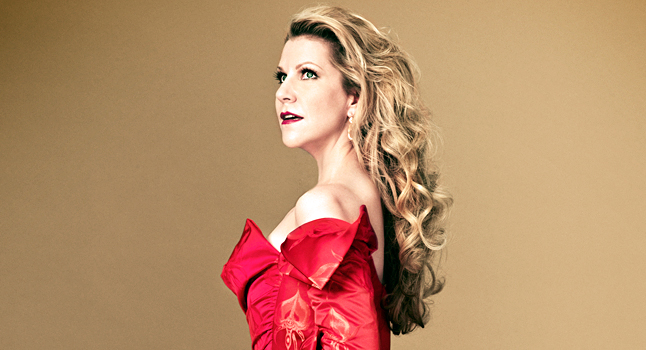 Bel canto for me is the genre of high emotion – you're either in despair or ecstasy. Audiences have always loved the fact that your emotions as a singer are always very direct on stage. Is that something that came naturally, or something you've really had to work at?
I've had to work at it. Working with a handful of good directors who know how to bring out the most effective emotions in me has helped, because although I can naturally do a lot it's not always effective. But the other thing that has really helped is knowing myself better. The better I know myself and the freer I am as a person the freer I can be on stage. I feel like it has been an artistic journey, but more importantly it has been a personal journey within myself to find that freedom, which then translates into more intense and believable emotions on stage.
So a role like Rosina (pictured below right, DiDonato as Rosina), which you've done many times, is very different now to 10 years ago?
Oh absolutely. That's the opera that I've done the most new productions of, and they've been very wildly diverse, so I've discovered a lot about her through those different incarnations. One time she's a sulky teenager, the next we're in Bagdhad and I'm in a burka, or I'm in a box or on a leash. I've had to allow her to be really malleable.
We're placing increasing emphasis on believable drama in the opera house. Do you think that's a good thing? Is it the magical solution that might get new audiences into the opera house?
I think in the past what we've mistaken for a lack of drama in opera has simply been the style of the day. If you watch the Hollywood movies of the Forties and Fifties they do not look like good acting. The actors are very camp, very artificial, very stylised and that was the style of that era. But we can't say that they weren't good actors. So I listen to old recordings and hear the drama present in the voices then and I think they were just working within the style of the day. Today realism is all-important and tremendous emphasis is placed upon it. It is important for audiences that we look the part, that we are believable with an HD camera in our faces, but I don't think that we are any more dramatic than the opera singers were back in the day; I just think that the style has changed.
So if that's not a solution, then can you offer one to the problem of the younger audiences, the newer audiences that we need?
I think it's not as a big a problem as people like to argue, and I think what problem there is does not lie strictly with the product. People think that we really need to reinvent opera in order to attract audiences. I don't think we do. I think we need to reinvent the way we market it, perhaps. When we let opera be what opera is, you bring people in along with you completely. I have an eight-year-old step-niece who has had no music education and knows nothing about classical music. She was taken recently to see Maria Stuarda. She loved it, and asked her older sister when she could see the next one. The next one was Parsifal, then Francesca da Rimini! These are difficult works by anyone's standard, so I asked her what she liked about opera. She said that it just transports her into such a different world. It's a total escape for her, and an escape into a world of beauty. I think we forget just how beautiful this art form is, and how starved people are for that. Opera has a purity to it that goes to the heart. I think if we marketed it along those lines then people couldn't resist it – it's what they want.
You've mentioned Maria Stuarda which is what you're returning to England with next year. You've already played Elizabeth and Mary herself – what are the challenges of both roles and what makes Mary the most challenging?
Mary is a real marathon of a role, especially the second act where she just never leaves the stage. It's emotionally draining. These are two characters both completely convinced that they are right, completely convinced that they are on a mission to save their nation and religion, both women caught up in a man's world. They are political masterminds, the only two people in the world at that time who could possibly understand each other, and yet they couldn't actually connect. I find that utterly fascinating. Maria, for me, is an excruciating role because of the emotional journey that she goes on. Musically it's an incredible thing to have to sustain 45 minutes of non-stop singing – it's definitely the most challenging role I've ever sung.
The opera isn't a classic hall-filler. Why should audiences take a chance on Maria Stuarda?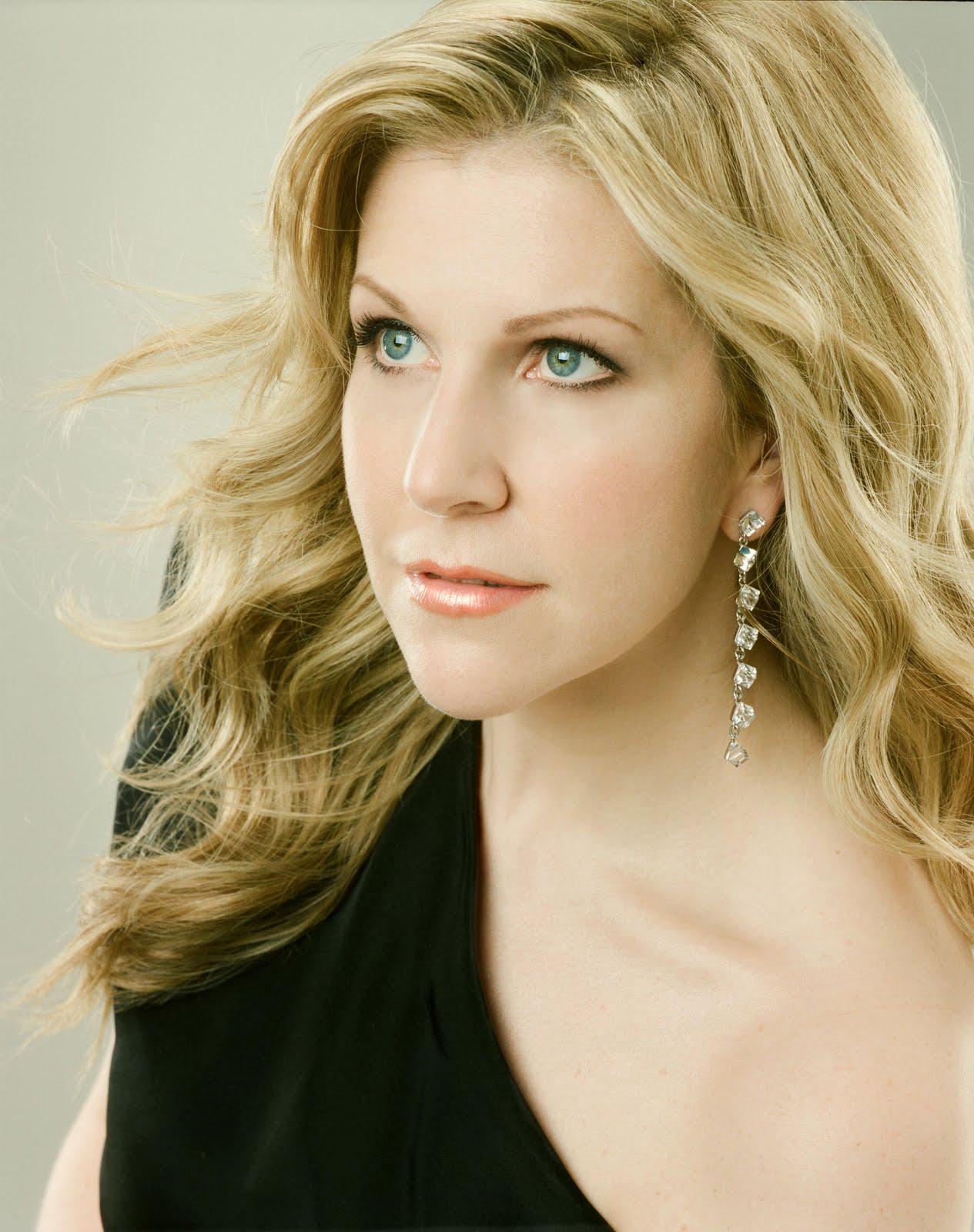 It's everything opera should be! What's interesting is that it's not just a love story with happiness at the end. Firstly it's a true story, and it's also a story that we're still fascinated with and still unsure about today. We're still speculating that Elizabeth might actually have been a man. So there's all that historical background as well as this incredibly beautiful music that is amplifying the drama and emotion. The other thing that makes it special is that it is based on a great play. If you treat the opera like a play it works incredibly well; it's a very tightly-wound drama.
Looking back a bit, your career was initially very slow to start. You had lots of knock-backs, lots of rejections. How did you know you had something worth fighting through it all for?
I was never certain – actually quite the reverse. I always just gave myself permission to keep going until I couldn't bear it any more. I got just enough encouragement along the way that I knew that I wasn't misguided. I knew I had something inside me that not everyone could see yet.
It's quite a conviction to hold onto against such odds. Lots of young artists today must stop before they get to that stage…
It was excruciating at times, no doubt about it. But I had a friend who kept telling me, "Joyce, people either become singers before they are 30 or after, so just be patient." I was definitely the latter!
People think we need to reinvent opera. I don't think we do. I think we need to reinvent the way we market it
Share this article