Opinion: When artists could speak out |

Classical music reviews, news & interviews
Opinion: When artists could speak out
Pressure mounts on Russian musicians who supported Putin campaign to repudiate anti-gay laws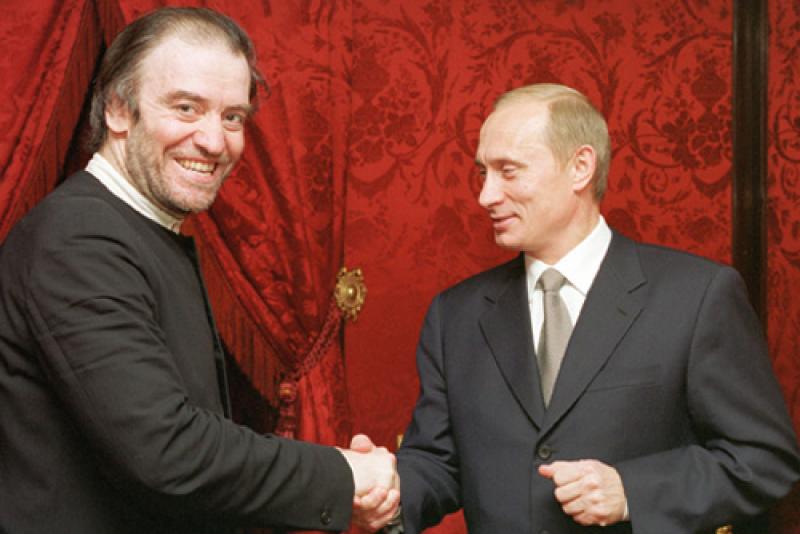 Valery Gergiev and President Putin in 2001. The relationship has only strengthened over the years
Take note of the title, with its "could", not "must". "The word 'must' is not to be used to Princes," quoth Good Queen Bess as echoed in Britten's Gloriana. Yet that was the verb used by New York writer Scott Rose, guest-posting on Norman Lebrecht's Slipped Disc blog. He declared that hit-and-miss superstar soprano Anna Netrebko, having proved fair game for the drive against Putin's Nazi-rulebook laws in Russia by aligning herself politically with the regime as a named supporter of his re-election campaign, "must state her position on gay rights in Russia".
The momentum has gathered over in America as the Metropolitan Opera prepares for its gala opening of the 2013-14 season. Its choice, made and cast of course long before the recent kerfuffle, is Eugene Onegin by Tchaikovsky, whose well chronicled and highly active sex life you could now be "legally" imprisoned for mentioning to teenagers in Russia. The conductor is to be an even more explicit Putin supporter, Valery Gergiev, and Netrebko sings the role of the lovelorn teenage Tatyana. Fiona Shaw takes over directing one-time partner and good friend Deborah Warner's production, uncharacteristically under-nuanced when it was first seen at English National Opera. So that makes two more who might have something to say on the matter, as might the Onegin, Polish "barihunk" Marius Kwiecien.
A petition launched by 75 year old composer (Charles) Andrew Rudin was less prescriptive than Rose's imperative. Its title quickly clarifies: "The Metropolitan Opera: Dedicate 9/23 Opening Gala to support of LGTB [don't we usually say LGBT?] people". Clever: the artists could back it without explicitly repudiating one of their chief paymasters (Gergiev is already one of the world's richest people, but without Putin's support, he would never have had a concert hall and a second theatre built alongside his Mariinsky Theatre in St Petersburg).
Finally, after much equivocating, the influential opera house's answer arrived: "As an institution, the Met deplores the suppression of equal rights here or abroad. But since our mission is artistic, it is not appropriate for our performances to be used by us for political purposes, no matter how noble or right the cause." Netrebko (pictured right at Vienna's Life Ball earlier this year) went as far as she's prepared to in declaring on her Facebook page: "As an artist, it is my great joy to collaborate with all of my wonderful colleagues - regardless of their race, ethnicity, religion, gender, or sexual orientation. I have never and I will never discriminate against anyone." All's well, then, within the wonderful world of opera.
Is there, though, "no aesthetics without ideology", as one eloquent blogger insisted? Should, on the other hand, art and politics never mix? Unfortunately, as with the fortunately excoriated Section 28 here, they certainly will in Russia when it comes to culture in the classrooms, which is why Tchaikovsky is such a good peg on which to hang this particular campaign. Paradoxically, he was freer to express his sexuality under the double standards of the Tsars – at least until the scandal which may, or may not, have ended his life (the composer pictured below in 1893) - than anyone now is in a country which, though never tolerant, has now had the clock turned back.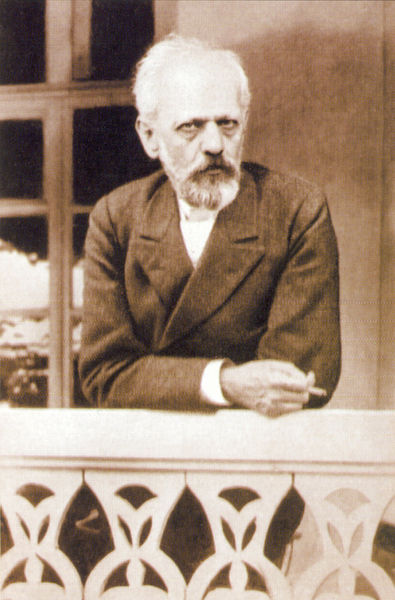 Yes, there are plenty of regimes around the world where the attitude to homosexuality is just as unenlightened, many of them in charge of commonwealth countries. But in the freewheeling Russia of the 1990s, gay clubs opened and things seemed to be moving forward despite the usual outbreaks of violence. The new laws now effectively sanction attacks on gays, many of them leading to murder; image after image assaults us on the internet with the evidence of police brutality on former Gay Pride marches. Those laws allow for the 14-day detention and expulsion of foreign nationals who can be deemed in any way to promote homosexuality (like the Canadian in Moscow's Red Square who was arrested and interrogated for a maple leaf on his backpack which merged into the colours of the rainbow flag). They can take children away not only from gay couples but even couples in which one or other of the partners is even suspected of being gay (you see how Stalin's culture of spiteful informing returns with a vengeance).
The famously gifted of the cultural world do have a voice, a chance to influence if not to change things to everyone's satisfaction
Share this article
Subscribe to theartsdesk.com
Thank you for continuing to read our work on theartsdesk.com. For unlimited access to every article in its entirety, including our archive of more than 10,000 pieces, we're asking for £2.95 per month or £25 per year. We feel it's a very good deal, and hope you do too.
To take an annual subscription now simply click here.
And if you're looking for that extra gift for a friend or family member, why not treat them to a theartsdesk.com gift subscription?