Reissue CDs Weekly: Simple Minds, Klaus Dinger, The Primitives, Transvision Vamp |

reviews, news & interviews
Reissue CDs Weekly: Simple Minds, Klaus Dinger, The Primitives, Transvision Vamp
Reissue CDs Weekly: Simple Minds, Klaus Dinger, The Primitives, Transvision Vamp
The rise and holding pattern of Scots greats, a Krautrock archive mined, and two sides of the blonde pop coin
Simple Minds: looking ahead to the plateau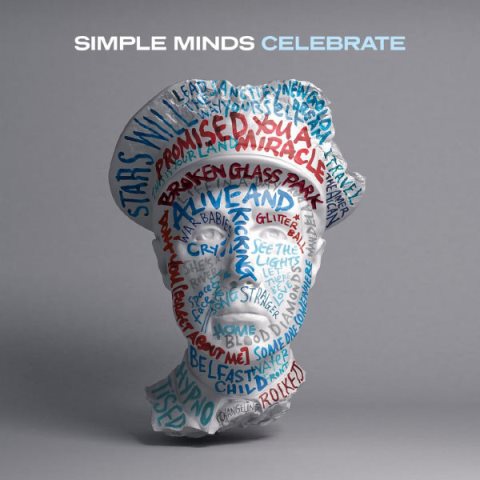 Simple Minds: Celebrate – The Greatest Hits +
Of all the bands which surfaced in 1977 in response to punk, Simple Minds occupy a singular status. Despite line-up changes, they have never split up. After their 1982 success with "Promised You a Miracle", they have never surrendered the glittering prize. Their enviable career is defined by a tenacity which can go hand-in-hand with a music that runs on rails. Although they can't be faulted for sometimes putting their musical development on hold to embrace causes and the needs of the stadium, this chronologically sequenced triple CD suggests their evolution stalled as the Eighties closed and their early fire was snuffed out. The new and exclusive pair of songs closing proceedings could be from 1991. Or 2005.
Simple Minds' forward momentum is heard most thrillingly up to disc two's half-way point and 1988's "Mandela Day". Until then, they shone so brightly it was inevitable that cruise control would kick in. "Spaceface", from 2001, might borrow a Chemical Brothers beat, but their influence on Manic Street Preachers and Coldplay is shouted loud.
After sloughing off punk, they re-emerged in 1979 as Bowie casualties in excelsis – their name came from "Jean Genie". In parallel with Magazine, they looked to Berlin-era Bowie and built from there, taking Krautrock and the electro-pulse of Euro-dance on board. "I Travel" (1980) still sounds desperate and wired. "The American", from 1981, was their first, thrilling brush with the anthemic. Edges were lost, the sound got bigger and bigger, U2 overtook them as serious competition and they recorded "Don't You (Forget About me)" for Hollywood. After "Belfast Child", "Mandela Day" and "Biko", they took a look at who they were musically and gradually applied the brakes. Celebrate is a celebration – but one of a headlong rush followed by consolidation.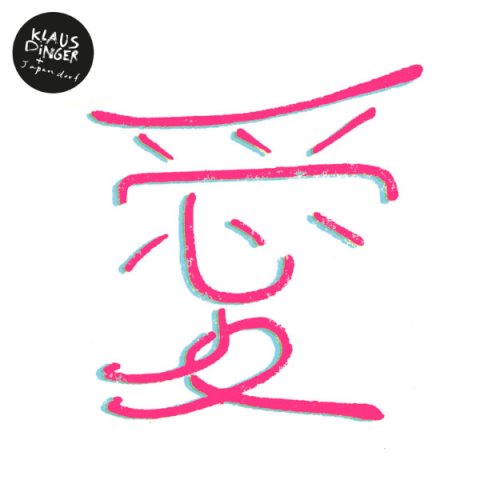 Klaus Dinger + Japandorf: Japandorf
As an early member of Kraftwerk, long-time cohort of pivotal German producer Conny Plank, a founder of Neu! and La Düsseldorf, the late Klaus Dinger is assured of his place in the history of modern music. With Michael Rother in Neu!, he fashioned the influential motorik drive – integral to Simple Minds' "I Travel". With La Düsseldorf, he set the template for David Bowie's "Heroes". His death in March 2008 wasn't the full stop it could have been as his influence resonates. Recorded with Japanese musicians resident in Düsseldorf between 2000 and Dinger's death, Japandorf obviously isn't its creator's vision. But it is surprisingly coherent, probably because he stuck with what he knew. Some tracks are scraps or field recordings. Japanese vocals bring an exotic edge. "Ai", "Karnival" and "CHA CHA 2008" are as spacey and kinetic as any of La Düsseldorf's proto-punk excursions. This archive release – the first of a planned three – could have skewed the picture by digging up material not intended for release but is, instead, a gratifying post-script even though it will never eclipse the seminal releases which etched Dinger's name in stone.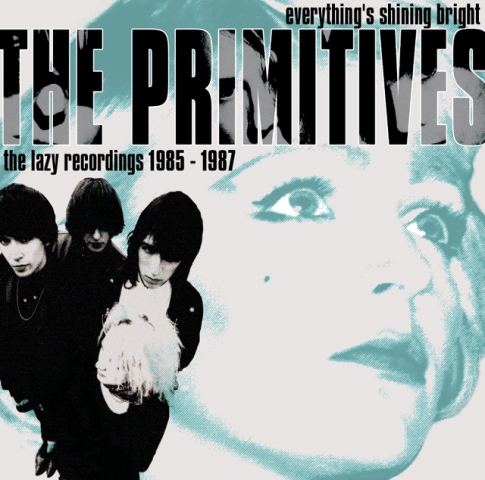 The Primitives: Everything's Shining Bright - The Lazy Recordings 1985-1987
Before charting in 1988 with the RCA single "Crash" and album Lovely, Coventry's Primitives were with indie imprint Lazy. This double CD collects everything and more from before that breakthrough, which also brought US success. Although now reformed, they originally split in 1991 after outpacing the similarly minded and configured Shop Assistants and Darling Buds. Everything's Shining Bright is probably more Primitives than necessary – especially as much of this got an outing on the 2006 comp Buzz Buzz Buzz – but, at its best, it giddily demonstrates why they took off. Like many others from the period, their starting point was The Jesus & Mary Chain and all the influential Scots' inspirations. But the Prims stood out due to the sharp songs of Paul Court and the engaging, yet deadpan, presence of front person Tracy Cattell. Singles "Thru The Flowers", "Really Stupid" and "Stop Killing Me" are delightful pop gobbets, while boundaries are pushed in songs like "Buzz Buzz Buzz" which invite in The Cramps and The Fall. Their first five singles are bulked out with B-sides and a previously issued live show introduced by fan Morrissey. The never-before-heard includes demos (with an early "Crash") and scraps from their unfinished Lazy album.
Transvision Vamp: Pop Art
Surface similarities between The Primitives and Transvision Vamp fostered a press-driven rivalry. Despite their concurrent timeline and each splitting within months of the other, they were very different bands – though both having reissues issued on the same date is curious. Transvision Vamp's ungainliness is caught on debut album Pop Art, now a double CD with remixes, B-sides and a radio session. Front person Wendy James excepted, the male members were battle-hardened veterans of various punk-era also-rans who mined Sigue Sigue Sputnik and Westworld to fashion Transvision Vamp. The brittle Pop Art has little warmth and a heavy-handed, hollow production. Often slogan-like, clumping songs don't realise the hoped-for edginess. Peppering song titles with the words revolution, sex and wild wasn't enough. Only the pretty – showcasing James and little else – "Song to the Stars" stands out. Otherwise, it's a joyless album. Telling, then, that their second single was a record company-directed cover of Holly & the Italians' Ramones-lite "Tell The Girl to Shut up". The poppier Velveteen, their second outing, is also reissued as a double CD.
Watch Simple Minds perform "Premonition" at Hurrah, New York City, 1979
Simple Minds' enviable career is defined by a tenacity which can go hand-in-hand with a music that runs on rails
Share this article