CD: Palma Violets - 180 |

reviews, news & interviews
CD: Palma Violets - 180
CD: Palma Violets - 180
Derivative debut from great hopes of guitar pop proves enjoyable
Wednesday, 20 February 2013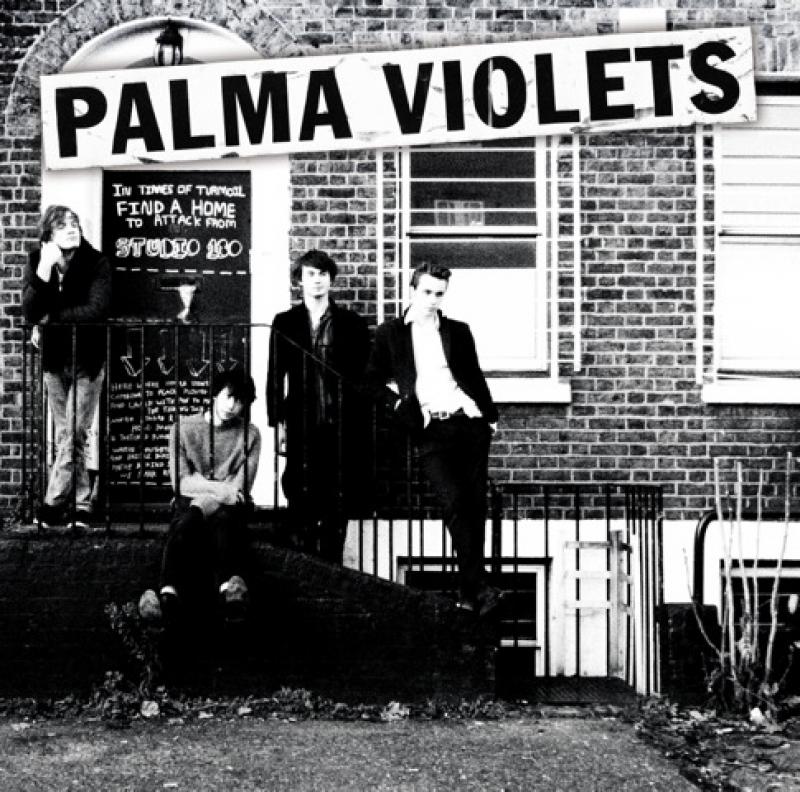 Looking, as well as sounding, like a mash-up of retro guitar greats
Currently finishing off the NME Awards Tour with Django Django and Miles Kane, this lot seem about as New Musical Express as it gets. Which is to say that, from a cynics perspective, their NME championing is almost off-putting. Given the recent history of such promotions, they were liable to be yet another retrogressive indie unit whose guitar sound is indiscernible from their peers or, indeed, multiple bands of the last two decades.
And it's true, the music on
180
, named after the Lambeth venue where they had a residency, could have been made at any point between now and 1980, perhaps earlier. Happily, this ends up not mattering because the predictable flavours are interwoven with such verve.
Produced by Pulp's Steve Mackey, the London four-piece mash their pottage of influences together until they taste almost fresh. Sure, "Best of Friends" is a bit like The Ramones, the chorus especially – but The Ramones fronted by Mick Jagger and dosed with Link Wray twang. Much of the album musters an organ-soaked and entertaining amalgam of The Clash and The Velvet Underground, the ghost of Sixties garage bands such as The Seeds also never far away.
Palma Violets – no "the", which is a plus here - sound as if they're mucking around, having fun, especially on the eight minute jam of a last track, "14", which has no defined structure and contains throwaway lines such as "I've got a brand new song/It's gonna be a number one". None of the eleven songs, all short and snappy apart from "14", have the loudly proclaimed chart-topping qualities - unless the band have a time machine - but when "Johnny Bagga Donuts" hits, with its intimations of The Who's "My Generation", or "Three Stars"' punky lo-fi gumbo of Chris Issac and New Order, Palma Violets have sufficient zest to carry the day and hint at sparky potential for the future.
Watch the video for "Best of Friends"
Much of the album musters an organ-soaked and entertaining amalgam of The Clash and The Velvet Underground
rating
Share this article