The Rolling Stones, 02 Arena |

New music reviews, news & interviews
The Rolling Stones, 02 Arena
Expensive blokeish nostalgia act are occasionally inspiring but run out of steam
Still the greatest?
My, my, what a big arena. First ever time I've set foot in the O2 Arena. Never before made it down here to view New Labour's hubris. Another cherry about to be busted involves seeing tonight's band – I've listened to The Rolling Stones for about 40 of my 48 years but never been near a gig of theirs. OK, I once did buy a tout ticket to see Keith Richards at the Town & Country when he toured solo in the early Nineties. And I also caught Charlie Watts' big band at Ronnie Scott's a decade ago. Both were great. But the Stones in a stadium? Nah.
Never imagined I'd get to this 18,000-capacity monster either. Then a friend scored tickets and, of course, I'm there. First impression: I'm one of the younger people here. And it's very blokey. The vibe here is like that of a Premier League match – very ageing lad. Why, there's Paul Weller! Now where's Jeremy Clarkson?
8.24: the lights go down and the video screens fill with a montage of talking heads – Iggy, Elton, J Depp and lesser celebs – spouting nonsense about the Rolling Stones. Three minutes later a samba band are striding the aisles beating their drums, all adorned in masks featuring the ugly gorilla on the cover of the 300th Stones hits album. The Brazilian drums lend a tension to proceedings, signalling something dark and sexy. Then the lights come on and a bunch of skinny, wrinkly men are on stage.
Definitely not the last time – especially when people will pay these ticket prices
"Get Off My Cloud" opens proceedings and the sound is clean and harsh. Mick is wearing a silver lamé jacket and black hat and running every which way. They launch into "I Wanna Be Your Man" – Ronnie does Brian's slide part as black and white images of Jones flood the video monitors. Mick then addresses the crowd, mentioning their South London origins and what a pint of milk, a loaf of bread and a concert ticket used to cost back then. Good joke (my ticket value is 375 quid and I'm not in the posh seats).
Straight into "The Last Time" with Mick drawling out "I don't know". Another teaser. They're sounding powerful, no mess. Definitely not the last time – especially when people will pay these ticket prices. "Paint It Black" is taken slower, almost psychedelic in its guitar figure, and Mick has fun enunciating the words. Very tasty. I'm getting into this.
No I'm not: they're playing "Gimme Shelter" – possibly my favourite rock song ever – but not feeling its ominous weight. And Florence Welch is brought on to murder the female vocal and mince around Mick. Sunday night got Mary J Blige: I believe we have been short-changed.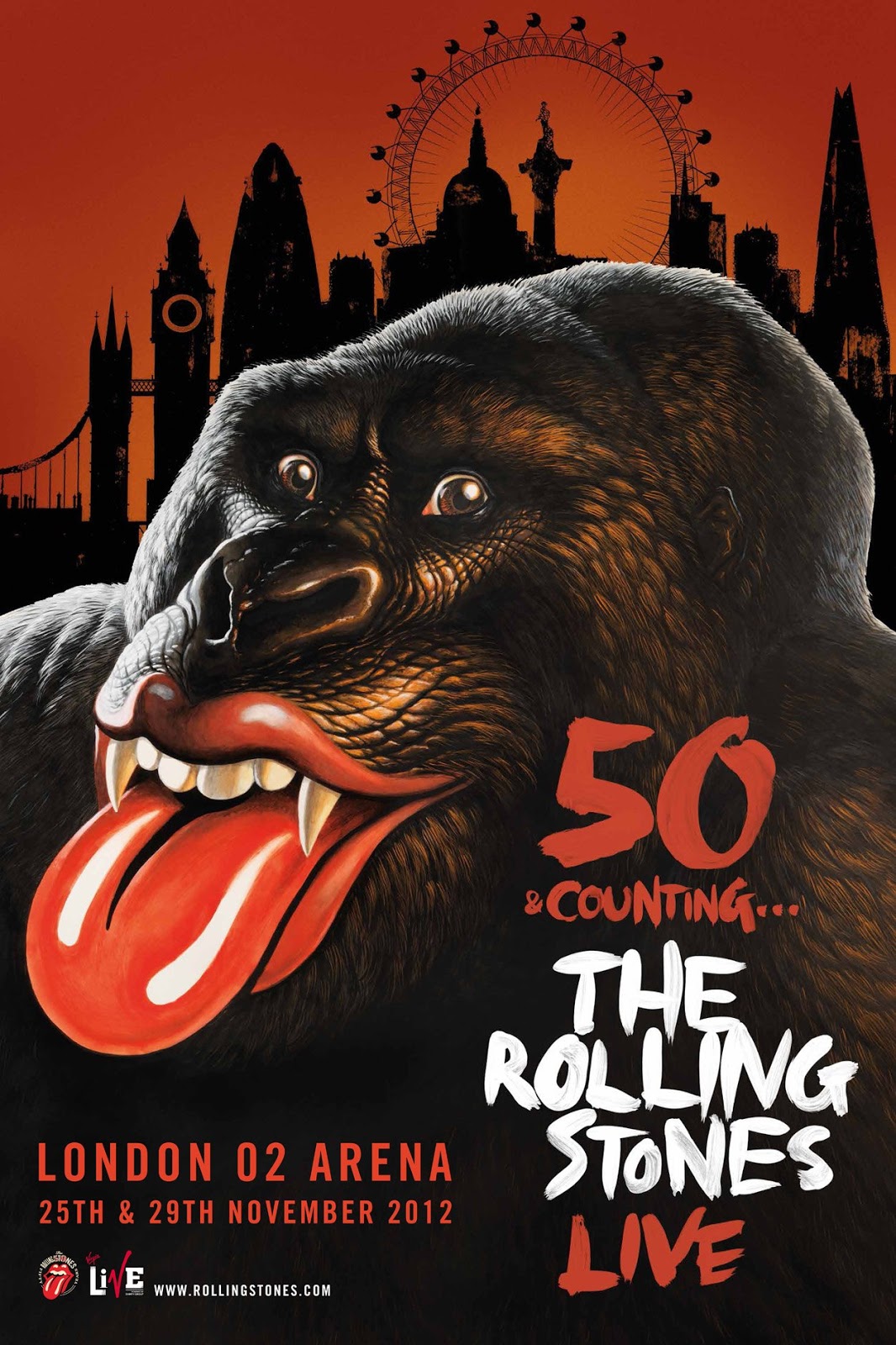 Seats are brought out for Keith and Ronnie to pluck "Lady Jane". I too have a seat. Then I'm standing because Eric Clapton – looking jovial – is joining them for a work out on Muddy Waters' "Champagne & Reefer". Eric, Ronnie and Keith each take a turn at a brief solo while Mick improvises a pro-legalisation verse that's nice and droll. Eric's gone without having added much and they're ripping through "Live With Me". The video screens fill with American music icons: Etta, Elvis, Miles, Leadbelly, Muddy, Merle, Louis, Chuck, Wolf etc. The band sound tight and tough and Charlie continues to work his magic.
"Miss You" and everything is perfect. Mick is playing guitar so singing rather than running and bassist Darryl Jones finally gets his chubby features on the video screens. He and Charlie build up a huge drum 'n' bass groove before Bobby Keys lets out a big, fat sax burp. These pensioners are suddenly sounding dangerous. Imagine if the Stones had stuck with being a white Chic – they might have truly accomplished something in the Eighties!
Then Mick announces "some new songs" and I sit down. "Doom & Gloom" and the other instantly forgotten tune are so bad even Jack White wouldn't want to claim them. I get the feeling the evening has peaked. The couple next to me, who brought baby along (headphones on the poor mite's head), fear he has been damaged forever and leave.
As far as expensive nostalgia shows go this one did what it said on the premium card logo
Explore topics
Share this article
Subscribe to theartsdesk.com
Thank you for continuing to read our work on theartsdesk.com. For unlimited access to every article in its entirety, including our archive of more than 10,000 pieces, we're asking for £2.95 per month or £25 per year. We feel it's a very good deal, and hope you do too.
To take an annual subscription now simply click here.
And if you're looking for that extra gift for a friend or family member, why not treat them to a theartsdesk.com gift subscription?