Rachlin, BBC Scottish Symphony Orchestra, Runnicles, Glasgow City Halls |

reviews, news & interviews
Rachlin, BBC Scottish Symphony Orchestra, Runnicles, Glasgow City Halls
Rachlin, BBC Scottish Symphony Orchestra, Runnicles, Glasgow City Halls
Viennese classics from Beethoven to Berg via the Blue Danube in a strong programme from this superb team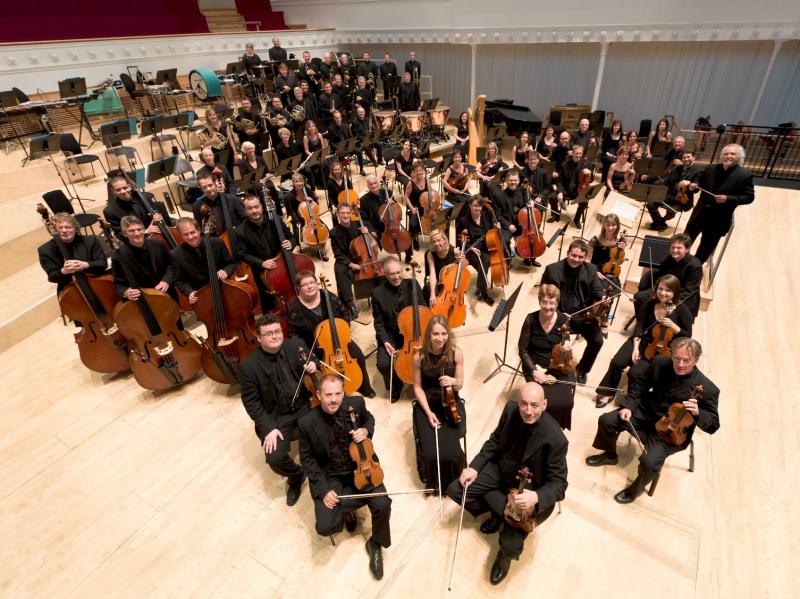 The BBC Scottish Symphony Orchestra in its splendid home with Runnicles very much part of the team
Viennese night in Glasgow's Candleriggs was hardly going to be a simple matter of waltzes and polkas. True, its curtain-raiser was a Blue Danube with red blood in its veins rather than the anodyne river water of this year's New Year concert from Austria's capital; one would expect no less from Donald Runnicles after the refined but anaemic Franz Welser-Möst.
In Runnicles's programme, though, extreme contrast was all: J Strauss II spookily echoed by the elegiac 3/4s in Berg's Violin Concerto, and another 12-tone boy, Webern, exercising restraint in arrangements of Schubert's German Dances to put us off our guard before the shock of the new in Beethoven's Fifth.
What a pleasure it was to be back at the heart of the dazzlingly refurbished City Halls, in a shoebox auditorium which feels like a more intimate version of Vienna's Musikvereinsaal without the gilt. Given its fresh acoustics and a mid-range complement of BBC Scottish Symphony Orchestra strings, the subtler brass and woodwind details shone through and even Berg's spider-web of sound in his concerto to the memory of 18-year-old Manon Gropius rarely proved an obstacle to the projection of that hyper-refined violinist Julian Rachlin (pictured below by Julia Wesely).
You knew you were in for a treat when he warmed the white-note undulations of Berg's sensitive start with selective vibrato. Rachlin plays more chamber music than most of the world's star soloists, so his careful journey through the minefield left plenty of spotlight for the orchestral solos so carefully integrated by a footsure Runnicles, including a piercing line from principal trumpeter Mark O'Keeffe and sterling work from tuba-player Ben Thomson.
The central death struggles were appropriately shattering, but the best came last: after the wan variations on Bach's arrangement of a valedictory Lutheran chorale, the ghostliest of white lights shone on the waltz tune as if it had already crossed over to the other side. It was a wonderful idea to bring Rachlin back for a post-concert airing of the 19-year-old Schubert's blithe, uncomplicated Violin Sonata in D major, D384. Here he was nimbly complemented in runs and unisons by Runnicles at the keyboard, sounding like a Schubertian as much to the manner born as Imogen Cooper or Elisabeth Leonskaja.
While Webern's Schubert, for all its modern-sounding offbeats, followed the more wraith-like line in sparse trios – enthusiastic leader Laura Samuel as poised as Rachlin for her moment in the sun – the big waltz and the symphony found Runnicles at his focused, muscular best. The BBC strings may lack the sensuousness of the Vienna Philharmonic in waltz-lilt, but Runnicles has such instinct for the essential freedom of the idiom which On the Beautiful Blue Danube embodies.
It reminded me why one of the world's leading interpreters of Baron Ochs in that later, unrelated Strauss - Richard's - Der Rosenkavalier declares the Scots conductor the best he's ever worked with on that opera. Clearly it's Runnicles (pictured below) whom the Vienna Philharmonic needs for a New Year's Day concert with far more potential panache than the one in 2013. Johann Strauss the Younger's very Austrian, dewy introductory duet of cello and first horn gleamed, while at the other end of the scale the most riotous of the waltz strains was given its head in an unusual repeat.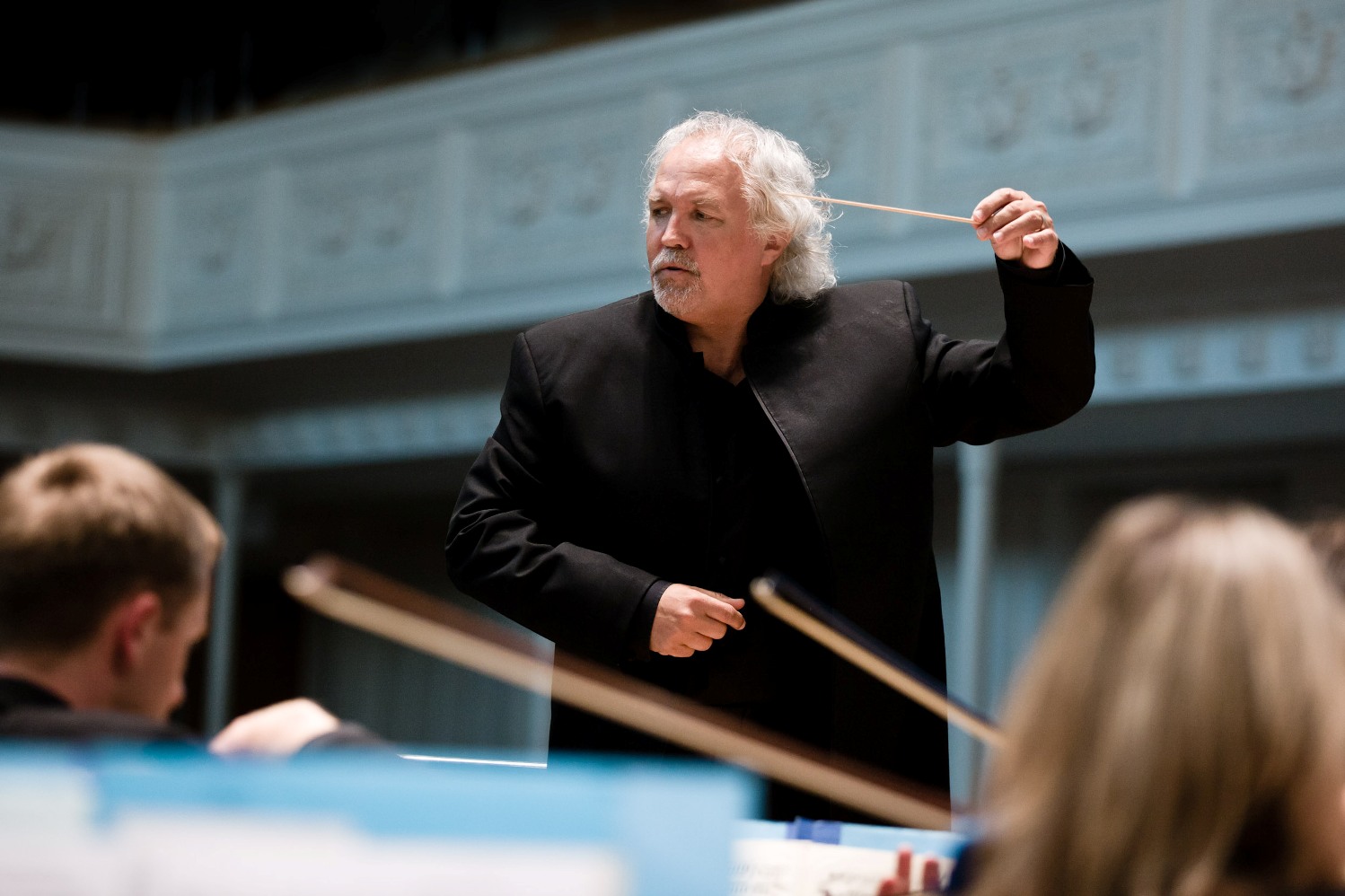 He also found time for the repeats in the outer movements of Beethoven's Fifth Symphony (though not the one in the scherzo, following the composer's cue). I was reminded of what Sviatoslav Richter, according to Leonskaja, used to say to students who didn't observe repeats: "What, you don't love this music?" Runnicles so clearly does, but with rigorous focus and an accompanying care to observe every dynamic and every nuanced phrase.
His conducting was clear enough to remind us that the opening gesture doesn't begin emphatically on the first beat of the bar; his careful texturing pointed out that the famous triplet rhythms lurk in the finale even before the scherzo patterns re-emerge in shadowplay; and there was enough light and shade in the second movement to transcend what for me still feels like uninteresting material for a set of variations. I meet Glenn Gould half way on what he calls the "empty, banal, belligerent gestures" of Beethoven's middle-period ego trip, but still this was a spruce, mightily entertaining journey through a symphony we never know as well as we think we do.
The ghostliest of white lights shone on Berg's waltz tune as if it had already crossed over to the other side
rating
Share this article