UK Festivals Guide 2012 |

reviews, news & interviews
UK Festivals Guide 2012
UK Festivals Guide 2012
theartsdesk's unmatched complete clickable guide to Britain's festivals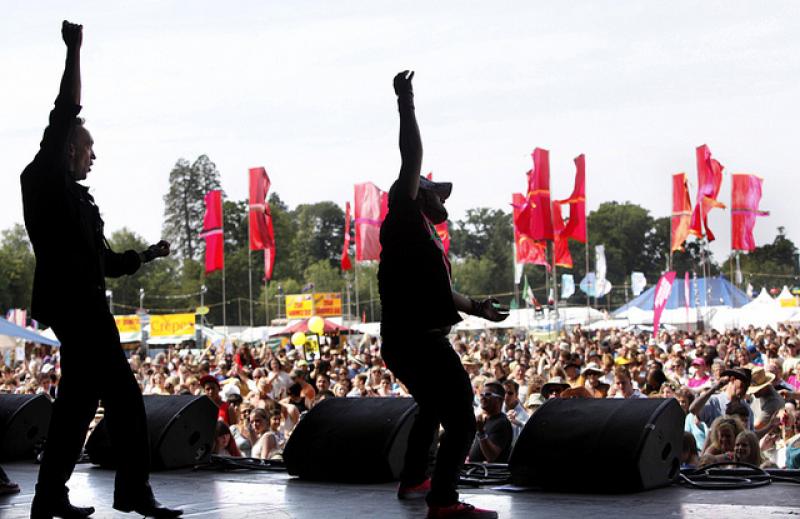 The farms are alive with the sound of music from top to bottom of the country
The Queen's given everyone an extra bank holiday, so while you rest up over the Easter holidays, start planning your next downtime with theartsdesk's definitive clickable festival guide for the summer. We have headline listings and links for all the UK festivals this year, from rock by the lochs to DJs in London parks, and catching classical and opera on the way. Due to the London Olympics' snatch on Britain's stocks of portable toilets and police, as well as the economic downturn, some festivals have been suspended this year, including Sonisphere Knebworth and Glastonbury (but registration is already open for 2013 Glasto tickets).
This year's festival headliners include icons Stevie Wonder, Bob Dylan, Paul Simon, Peter Gabriel, Bruce Springsteen and Suede; bands include Snow Patrol, Stone Roses, Foo Fighters, The Cure, Kasabian and Noel Gallagher's High Flying Birds. Dizzee Rascal, Skrillex, Ms Dynamite and Tinie Tempah also keep themselves busy.
Old-timers will find Adam Ant, Marc Almond, Rolf Harris and the Village People around, classical lovers should check out Buxton, Glyndebourne, Brighton, Cheltenham, Three Choirs, Bath and Edinburgh. Folkies will home in on Cambridge, Fairport's Cropredy, National Forest, Ely, Shrewsbury and Beautiful Days, and there's jazz at Marlborough, Swanage, Burton Agnes and Aeon. World music comes in many nationalities, from African Oyé to the National Eisteddfod of Wales, and many of the weekend festivals cater handsomely for camping families and children. All of these are now open for booking, but line-ups change, so keep checking the relevant website.

Scotland
Knockengorroch 2012 World Ceilidh, 31 May-3 June, Drumjohn, Galloway
Dozens of bands including Skatalites, DJ Hype and Daddy Earl, Peatbog Faeries and Red Snapper. www.knockengorroch.org.uk
Rock Ness, 8-10 June, Dores, Inverness-shire
Mumford and Sons, Ed Sheeran, Deadmau5, Justice, Biffy Clyro, Friendly Fires are among the big attractions at a cracking loch-side rock line-up. www.rockness.co.uk
T In The Park, 6-8 July, Balado, Kinross-shire
Snow Patrol, Stone Roses (pictured right), Florence + The Machine, Noel Gallagher's High Flying Birds, Kasabian, Swedish House Mafia etc - global headliners at the biggest festival north of the border - find a lot of them at V later in the year. www.tinthepark.com
Wickerman, 20-21 July, East Kirkcarswell, Dumfries & Galloway
A generous weekend packing out tents and inns with dozens of bands (2012 TBA) www.thewickermanfestival.co.uk
Rewind 80s Festival, 20-22 July, Scone Castle, Perth Scotland
Packed with Eighties pop stars like Adam Ant, Rick Astley, Marc Almond, the Village People, Holly Johnson, Five Star, UB40 - the ultimate feast of guilty pleasures. www.rewindfestival.com

Edinburgh Fringe Festival, 3-27 August, Venues around Edinburgh
Deadline for registration of shows is looming: 11 April. Thousands of hopeful comics, dancers, actors, stilt-walkers, refugee trumpeters, every kind of deluded showbiz nut at this endlessly fascinating and frustrating parade of world humanity. Programme out on 31 May. www.edfringe.com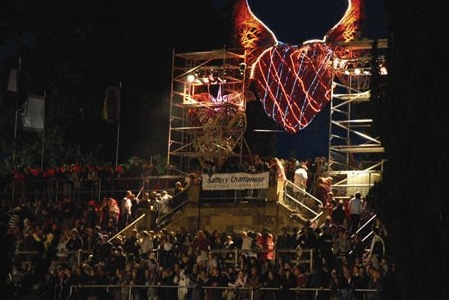 Belladrum Tartan Heart, 3-4 August, Beauly, Inverness-shire
Headliners Travis, the Wombats, Frightened Rabbit and Beverley Knight travel to the top of the island. www.tartanheartfestival.co.uk
Edinburgh International Festival, 9 August-2 September, Venues across Edinburgh
A truly global flavour for 2012 with 3,000 performers from 47 nations taking part in this Olympics year in literature, theatre, dance, classical music and pop, and venues ranging from castles to pubs. See theartsdesk's full guide to events. www.eif.co.uk
Northern Ireland
Fleadh Cheoil, 10-20 August, Cavan, Ulster

The annual Fleadh Cheoil - a huge national celebration of Ireland's traditional music, dance and arts that travels the island - with over 10,000 musicians competing to raise standards (or so the thought is). Usually travels the island but this year returns to Cavan following last year. www.fleadhcheoil2012.ie
North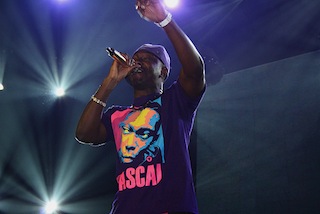 Evolution, 3-4 June, Newcastle, Tyne & Wear
Dizzee Rascal (pictured right), Maxïmo Park, Deadmau5, Noah and the Whale, Devlin, etc at a top-notch quayside urban festival. www.evolutionfestival.co.uk
Africa Oyé, 23-24 June, Liverpool, Merseyside
UK's largest annual celebration of African music, food, smells and sounds, consistently one of the UK's Top 10 festivals, according to Songlines, with Dele Sosimi Afrobeat Orchestra and musicians from Nigeria, Ghana, Niger and many more countries. www.africaoye.com
Burton Agnes Jazz & Blues Festival, 6-8 July, Driffield, E Yorkshire
Stacey Kent, Zena James, Alligators are in the line-up for this family-friendly jazz-funk weekender at Elizabethan mansion complete with walled garden, maze, etc. www.burtonagnes.com

Kendal Calling, 27-29 July, Kendal, Cumbria
Dizzee Rascal, James, Inspiral Carpets, Maxïmo Park, Feeder are among first artists announced - all in a deer park in Wordsworth country. www.kendalcalling.co.uk
Tribfest, 16-19 August, Sledmere House, Driffield, E Yorkshire
New venue for Britain's largest event devoted solely to tribute acts - well over 100 are promised, including the Clone Roses, the Black Eyed Peaz, Musest and a bunch of comedy acts. www.tribfest.co.uk
Beacons Festival, 17-19 August, Skipton, N Yorkshire
Wild Beasts, Roots Manuva, Patrick Wolf, Factory Floor top the indie festival. www.greetingsfrombeacons.com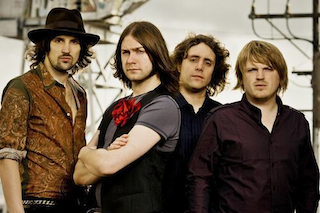 Leeds/Reading, 24-26 August, Leeds, Bramham Park, W Yorkshire/Reading, Berkshire
Foo Fighters, The Cure, Kasabian (pictured left), the Black Keys and Florence + The Machine will be around in perennially popular twin festivals that showcase the biggest names in popular rock. www.leedsfestival.com/ www.readingfestival.com
Solfest, 24-26 August, Silloth, Cumbria
Adam Ant, KT Tunstall, Billy Bragg, Big Country lead 5,000-capacity shindig that harks back to the original Seventies festival blueprint. www.solwayfestival.co.uk
Central
Cornbury, 29 June-1 July, Great Tew Park, Oxfordshire
Headliners James Morrison, Elvis Costello, Jools Holland, The Waterboys, Alison Moyet and Will Young make easy listening - but Cornbury is as much about chilling with a picnic as it is the music. www.cornburyfestival.com
National Forest Folk Festival, 6-8 July, Moira, Ashby de la Zouch, Leicestershire
Seth Lakeman, the Unthanks, Emily Smith and Jamie McClennan (pictured right) and The Peatbog Faeries top a folk staple based at the National Forest Visitors' Centre. www.affc.demon.co.uk

Buxton Festival, 7-25 July, Buxton, Derbyshire
Spa town with a tradition for sought-after stagings of unusual operas - this year including Strauss's Intermezzo, Vivaldi's L'Olimpiade, Handel's Jephtha, a children's production of James and the Giant Peach - and a goodly selection of literary events and recitals. www.buxtonfestival.co.uk
Truck, 20-21 July, Steventon, near Abingdon, Oxfordshire
Rootsy festival that always boasts a line-up of hot up'n'coming names as well as big names. Acts include the Temper Trap, Mystery Jets, British Sea Power, The Low Anthem, Guillemots and more. www.thisistruck.com
Silverstone Classic, 20-22 July, Silverstone Circuit, Northamptonshire
Icons of motor racing on the track and icons of popular rock on the stage, including Adam Ant, Mike and The Mechanics (Mike Rutherford, one of the founders of Genesis), ex-Drifter Roy G Hemmings, electric string quartet Tetra Electra and Snakecharmer. www.silverstoneclassic.com
Standon Calling, 3-5 August, Standon, Hertfordshire
Death in Vegas, Fat Freddys Drop, Beardyman, The Time and Space Machine headline this party, and the dressing-up theme this year is "Journey to the Ends of the Earth". www.standon-calling.com
Fairport's Cropredy Convention, 9-11 August, Cropredy, Oxfordshire
Bellowhead, Squeeze, Joan Armatrading, Saw Doctors and naturally Fairport Convention headline the Croppers for the annual pilgrimage for folk fans and rustic revellers. www.fairportconvention.com
Summer Sundae Weekender, 17-19 August, Leicester, Leicestershire
Leicester's city centre bonanza fields bands, comics and choirs on half a dozen stages - with big draws such as Katy B and Asian Dub Foundation, but more to the point emerging talents. www.summersundae.com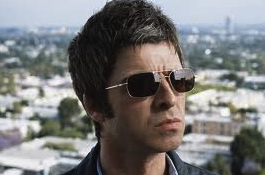 V, 18-19 August, Chelmsford, Essex + Weston-under-Lizard, Staffordshire
One of the great festivals in twin venues. This year it's Stone Roses, Noel Gallagher's High Flying Birds (pictured left), Snow Patrol, The Killers, Tinie Tempah, Rodrigo y Gabriela, Pixie Lott and Tom Jones etc who help to provide a banquet of what's popular today a few weeks after many of them appear at T in the Park. www.vfestival.com
Shambala, 23-27 August, Secret location in the Midlands
Despite a policy of not revealing much about itself, Shambala has an enviable reputation as a "proper" uncommercialised festival. The line-up with Vieux Farka Touré, Roots Manuva, Shackleton and John Cooper Clarke backs up the reputation. www.shambalafestival.org
Creamfields, 24-26 August, Daresbury, Cheshire
Massive DJ rave-up in the fields with expected talents including Richie Hawtin, Axwell, David Guetta, Skrillex and many more. www.creamfields.com
Twinwood, 25-27 August, Clapham, Bedfordshire
The ultimate vintage Forties and Fifties dance music festival celebrating the music that came before rock'n'roll, with dance lessons and historic film too. www.twinwoodevents.com
Next page: West, Wales, South, London, South-East, East
West
Bath International Music Festival, 30 May-10 June, Bath
The UK premiere of Vivaldi's highly apt opera L'Olimpiade, performed by La Serenissima, the Vivaldi specialists, is one of the eclectic attractions at this civilised festival in one of the UK's architectural urban gems. The festival's artistic director Joanna McGregor bows out with her own production of Mozart's The Magic Flute. www.bathmusicfest.org.uk
Wychwood, 8-10 June, Cheltenham Racecourse, Gloucestershire
The Saw Doctors, James, Frànçois, Hawkwind, The Cuban Brothers headline one for funky families - not just music but children's literature activities too, with Ian Whybrow and Tony de Saulles booked in. www.wychwoodfestival.com
HOME, 22-23 June, Dartington, Nr Totnes, Devon
This acoustic festival of world music is definitely in tune with this year's Olympic global spirit, with performances by musicians from Tibet, Ethiopia, Armenia, Finland and Poland among the promised pleasures. www.dartington.org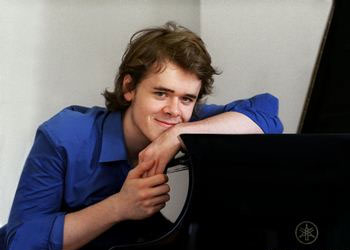 Cheltenham Music Festival, 4-15 July, Cheltenham, Gloucestershire
Pianists Benjamin Grosvenor (pictured left) and Jean-Efflam, violinists Nigel Kennedy and Henning Kraggerud, cellist Steven Isserlis and guitarist Milos are among high-profile artists at this year's broad-ranging classical music festival. www.cheltenhamfestivals.com
Three Choirs Festival, 21-28 July, Hereford
World-famous classical music festival rotating between cathedral cities of Gloucester, Worcester and Hereford and showing major artists alongside local ones. This year launches a three-year residency by the Philharmonia Orchestra and a special feature for neglected composers, George Dyson, John Ireland and Samuel Coleridge-Taylor. www.3choirs.org
Farmfestival, 27-28 July, Bruton, Somerset
The Boy Least Likely To, Man Like Me, The Lovely Eggs, Skinny Love and many others to play this local indie festival on a working farm with a hog roast. www.farmfestival.co.uk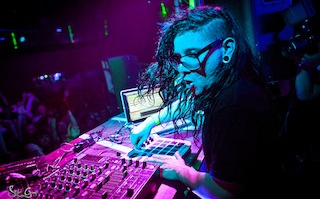 Global Gathering, 27-28 July, Long Marston, Warwickshire
Tinie Tempah, Skrillex (pictured right), Annie Mac, Chase and Status, Armin Van Buuren etc in a giant dance rave in 14 stages - expect glowsticks and top-notch beat bombardment. www.globalgathering.com
International Gypsy Guitar Festival, 29-31 July, Gossington, Gloucestershire
Tchavola Schmitt is this year's headliner at the jamboree for brilliant guitar-playing and infectious jamming. www.iggf.co.uk
Beautiful Days, 17-19 August, Ottery St Mary, Devon
Devon's picturesque countryside sets off the Levellers' festival emanating punk-folk good cheer with Public Image Limited, Frank Turner and The Sleeping Souls and, of course, the Levellers leading the musical troupes. www.beautifuldays.org
Aeon, 24-26 August, Crediton, Devon
Cheap'n'cheerful event in a nice field (with cricket club), describing itself engagingly as a "shoestring boutique festival", with avant-jazz, oddball electronica and a smidgeon of indie. www.aeonfestival.com
Shrewsbury Folk Festival, 24-27 August, Shrewsbury, Shropshire
KT Tunstall, Richard Thompson, Kate Rusby lead the 2012 event taking folk festivalling back to its roots, with a marathon ceilidh from Blowzabella. www.shrewsburyfolkfestival.co.uk

Wales
Coastline Bluegrass, 8-10 June, Dolwen, Llanddulas
New Essex Bluegrass Band (pictured left), The Sons of Navarone, Flats and Sharps are booked in for Wales's premier banjo-pickin' mandolin-swingin' Deep South hoedown. www.coastlinebluegrass.co.uk
Gottwood Electronic Music & Arts Festival, 21-24 June, Anglesey
Wills and Kate's island hosts a cutting-edge electronic party with Tiger and Woods, Kinky, Mosca, Move D, Groj and all sorts of other noises planned. www.gottwood.co.uk
Wakestock, 6-8 July, Cardigan Bay
Ms Dynamite, Katy B, Dizzee Rascal, DJ Fresh, Ed Sheeran, Calvin Harries, Rizzle Sticks etc and the world's best wakeboarders at a surf-centric event jammed with young club sounds. www.wakestock.co.uk
National Eisteddfod of Wales, 4-11 August, near Llandow airfield, Vale of Glamorgan
Opera stars Rebecca Evans and Dennis O'Neill sing the UK premiere of Karl Jenkins's Bards of Wales, and Welsh stand-up comedies have a big night - two of the major events in the national Welsh-language festival of poetry, singing, drama and visual art. www.eisteddfod.org.uk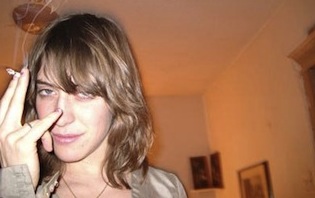 Green Man, 17-19 August, Glanusk, Powys
Van Morrison and Feist (pictured right) headline another splendid affair in the Brecon Beacons with several dozen bands. Stephen Malkmus and the Jicks, The Walkmen and Jonathan Richman are further attractions. www.greenman.net
South
Isle of Wight, 21-24 June, Newport, Isle of Wight
Bruce Springsteen, Noel Gallagher, Pearl Jam, Elbow, Tinie Tempah, Biffy Clyro, Joan Armatrading, Steve Hackett… the star names go on and on at this year's famously massive family festival. www.isleofwightfestival.com
Blissfields, 29 June-1 July, Alresford, Hampshire
Noisettes, Patrick Wolf, Spector, Toddla T at bouncy bash that doesn't take itself too seriously. www.blissfields.co.uk
Larmer Tree, 11-15 July, Larmer Tree Farm, near Salisbury, Wiltshire
Fearne, The Wishbones, Smerins Anti-Social Club and comedians Greg Davies, Carl Donnelly, Jimmy McGhie and Tom Craine are on the attractively varied bill in this Songlines Top 10 festival. www.larmertreefestival.co.uk
Swanage Jazz Festival, 13-15 July, Swanage, Dorset
Twenty-third year for the seaside Dorset jazz festival, with five venues hosting Cuff Billett's New Europa Jazz Band, ACV, Tony Woods Project and Abram Wilson Septet among many. www.swanagejazz.org.uk
Marlborough Jazz Festival, 13-15 July, Marlborough, Wiltshire
Founded in 1986, the festival attracts 6,000 people to watch a range of famous touring acts as well as British jazz musicians in blues, trad, Afro, swing, fusion, bebop and Latin. This year 100 performances are promised in three days. www.marlboroughjazz.com
Camp Bestival, 26-29 July, Lulworth Castle, Dorset
Happy Mondays, Hot Chip, Kool and the Gang, Jimmy Cliff and Rolf Harris are featured attractions at not so much a music festival as a family camping festival with music. www.campbestival.net
WOMAD, 27-29 July, Charlton Park, Wiltshire
Tokyo Ska Paradise Orchestra, Ane Brun (pictured left), Boubacar Traoré, Orquesta Buena Vista Social Club with Omara Portuondo lead Peter Gabriel's original world music celebration, still going strong after 30 years. Also at Bristol Zoo on 30 June. www.womad.org
Rewind 80s Festival, 17-19 August, Henley-on-Thames, Oxfordshire
Packed with Eighties pop stars like Adam Ant, Rick Astley, Marc Almond, the Village People, Holly Johnson, Five Star, UB40 - the ultimate feast of guilty pleasures. www.rewindfestival.com
End of the Road, 31 August-2 September, Larmer Tree Gardens, Dorset
A group of alt-Americana fans set up their own festival and found a devoted audience - big names include Grizzly Bear, Grandaddy, Beach House, Tindersticks and Midlake. www.endoftheroadfestival.com
Jersey Live, 1-2 September, Jersey, Channel Islands
The Channel Islands more than holding their own in the festival stakes with last year's sold out, and this year's line-up still to be announced. www.jerseylive.org.uk
Bestival, 6-9 September, Robin Hill Country Park, Isle of Wight
Stevie Wonder (pictured right), Sigur Rós, New Order, The xx, Roots Manuva, Sister Sledge, Emeli Sandé are top fare at this megafest on 15 stages - an incredible 64 DJ sets include Annie Mac, Four Tet B2B Caribou and François Kevorkian. www.bestival.net

London
Lovebox Weekender, 15-17 June, Victoria Park
Grace Jones (pictured left), Lana del Rey, Hot Chip, Mika and Crystal Castles are some of the hot acts at this affordable East London festival. www.lovebox.net
Greenwich+Docklands International Festival, 21-30 June, Greenwich and Docklands
Superb locations such as the National Maritime Museum, Greenwich Park, Royal Observatory Gardens and Canary Wharf host free events majoring in "seriously spectacular street theatre", including Ted Hughes's Crow, choreographed cars, fireworks, a fair, art installations, all-day outdoor attractions and a "Dancing City" dance day on 30 June. www.festival.org

City of London Festival, 24 June-27 July, Various London venues including Barbican Theatre, Guildhall, and outside St Paul's Cathedral
International dance and classical music festival this year includes the LSO and Sir Colin Davis (pictured below), violinist Alina Ibragimova, the Brodsky and Escher string quartets, guitarist John Williams, saxophonist Jan Garbarek and Beatles films. www.colf.org
Wireless, 6-8 July, Hyde Park, London
Rihanna, Drake and Deadmau5 are some of the attractions at the famous Hyde Park event. www.wirelessfestival.co.uk
Hard Rock Calling, 13-15 July, Hyde Park, London
Paul Simon, Bruce Springsteen and The E Street Band, Soundgarden head the festival for older tastes with a fatter pocket. www.hardrockcalling.co.uk

Shoreditch Festival, 14-22 July, Shoreditch Park
Free events involving East London and international talent focusing on the canals and waterways and a Hoxton Street Party on 14 July. www.shoreditchfestival.org.uk
South West Four, 25-26 August, Clapham Common, London
Paul van Dyk, Markus Schultz, Knife Party, 2ManyDJs, Gary Proud - night-clubbing in daylight in a south London park is more fun than it sounds. www.southwestfour.com
South-East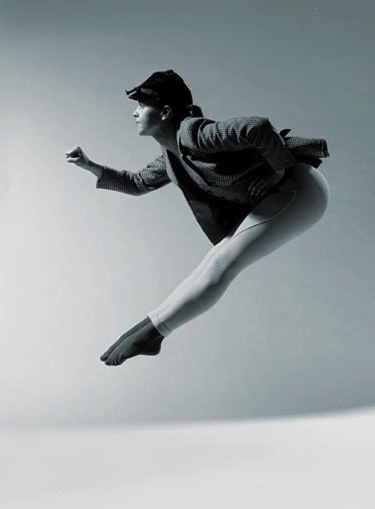 Brighton Festival, 5-27 May, Brighton, West Sussex
Increasingly looking like the south's Edinburgh rival, with edgy dance, theatre as well as music contemporary and classical - this year includes Vanessa Redgrave, contemporary singers Camille O'Sullivan and Krystle Warren, classical singers Kate Royal and Iestyn Davies, the Philharmonia Orchestra, Tippett's opera King Priam and famous dance companies of Matthew Bourne's New Adventures (pictured right) and Trisha Brown. www.brightonfestival.org
Glyndebourne Festival, 20 May-26 August, Lewes, East Sussex
The world-famous countryhouse opera-with-picnic festival shows Janáček's The Cunning Little Vixen, Rossini's La Cenerentola, Puccini's La bohème, Mozart's Le nozze di Figaro, Purcell's The Fairy Queen and Ravel's double bill L'heure espagnole/L'enfant et les sortilèges. www.glyndebourne.com
Fuse Medway Festival, 15-17 June, Medway
Chatham Riverside, Rochester Castle Gardens, high streets in Strood, Gillingham, Chatham, and other outdoor localities host street circus and acts, video installations, audience-participation cycling events, hip hop and all sorts of wacky family things to see and join in with. www.fusemedwayfestival.wordpress.com
International Youth Arts Festival, 29 June-22 July, Kingston, Surrey
Festival produced and performed by young people from all over the world, with indoor and outdoor events in theatre, film, visual arts, dance and music. www.iyafestival.org.uk
The Hop Farm Festival, 29 June-1 July, Paddock Wood, Kent
Bob Dylan (pictured left), Peter Gabriel and the New Blood Orchestra and Suede will make their only UK appearances this year at this key old-timers festival in its fifth year of bucking commercialism (it proclaims "no branding, no sponsorship, no VIPs"). Other iconic 2012 attractions include Damien Rice, Primal Scream, Patti Smith and The Stranglers. www.hopfarmfestival.com
Lounge on the Farm, 6-8 July, Merton Farm, Canterbury, Kent
"Simply Kent's best festival" (pace Hop Farm) this year announces The Charlatans, Emeli Sandé, Roots Manuva and The Wombats at the head of the eclectic selection of bands amid hay-bales, cowsheds and gorgeous food. www.loungeonthefarm.co.uk
GuilFest, 13-15 July, Stoke Park, Guildford, Surrey
Tim Minchin, Olly Murs, Jules Holland, Jimmy Cliff are booked in so far at this renowned family festival, now 21 years old, with its massive beer tent and own-label beer. www.guilfest.co.uk
Redfest, 20-22 July, Redhill, Surrey
Another farmland setting, but this one with noisy, ebullient crossover of indie rock and electronic dance, headlined by The King Blues, Modestep, Young Guns, Ed Sheeran and Missing Andy. www.redfest.co.uk
One Love, 10-12 August, The Hop Farm, Tonbridge, Kent
Britain's "#1 reggae and dub camping peace festival" comes round for the fourth year. Acts confirmed include Aba Shanti Soundsystem, Cornell Campbell, Disciples, The Dualers, Hollie Cook, Nick Manasseh, Dub Syndicate and many more. www.onelovefestival.co.uk
Weyfest, 31 August-2 September, Tilford, Farnham, Surrey
Acts like Asia, 10cc, Steve Hackett, Roy Wood, Go West and loads of rustic amusements for the young aim at a real-ale kind of fellow and his sprogs. www.weyfest.co.uk
East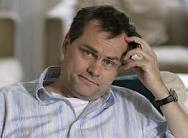 Latitude, 12-15 July, Henham Park, Southwold, Suffolk
High-end weekend lives up to its horizontal name, as rock and pop meet comedy, dance, cabaret and books. This year fielding Lana del Rey, Paul Weller, Bon Iver, Elbow, Laura Marling, Amadou and Mariam and special guest, the concert pianist Lang Lang. Jack Dee (pictured right) and Rich Hall are among the comedians billed, Tony Harrison and John Cooper Clarke head the poets, Siri Hustvedt and John Pilger among the literary lot, and Sadler's Wells, National Theatre and Complicite fill in any gaps. www.latitudefestival.co.uk
Ely Folk Festival, 13-15 July, Ely, Cambridgeshire
The folk festivaller's folk festival - now in its 27th edition - with this year's line-up including Show of Hands, Breabach, Ewan McLennan, Pilgrims' Way, Lady Maisery, Steamchicken and a hot contested local bands showcase. www.elyfolk.co.uk
Secret Garden Party, 19-22 July, East Anglia
Independent, quirkily mixed party-atmosphere festival in a 10-acre lakeside garden has made it to 10 this year, and headlines with Orbital and Edward Sharpe and The Magnetic Zeros. Also find KT Tunstall, Holly Golightly, Tricka Technology, Tim Minchin and Passenger among the party acts. www.secretgardenparty.com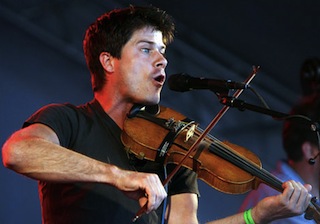 Cambridge Folk Festival, 26-29 July, Cambridge, Cambridgeshire
Line-up for this global folkfest (another of the Songlines Top 10 festivals) has June Tabor and Oysterband, Joan Armatrading, the Unthanks, Karine Polwart, John Prine, Seth Lakeman (pictured left), Loreena McKennitt, Clannad, Roy Harper and many others. www.cambridgefolkfestival.co.uk



Subscribe to theartsdesk.com
Thank you for continuing to read our work on theartsdesk.com. For unlimited access to every article in its entirety, including our archive of more than 10,000 pieces, we're asking for £3.95 per month or £30 per year. We feel it's a very good deal, and hope you do too.
To take an annual subscription now simply click here.
And if you're looking for that extra gift for a friend or family member, why not treat them to a theartsdesk.com gift subscription?