Reissue CDs Weekly: Marianne Faithfull, Françoise Hardy, Pia Fraus |

reviews, news & interviews
Reissue CDs Weekly: Marianne Faithfull, Françoise Hardy, Pia Fraus
Reissue CDs Weekly: Marianne Faithfull, Françoise Hardy, Pia Fraus
A revitalised Sixties survivor, the tentative early days of a French icon and top-notch indie from an unlikely quarter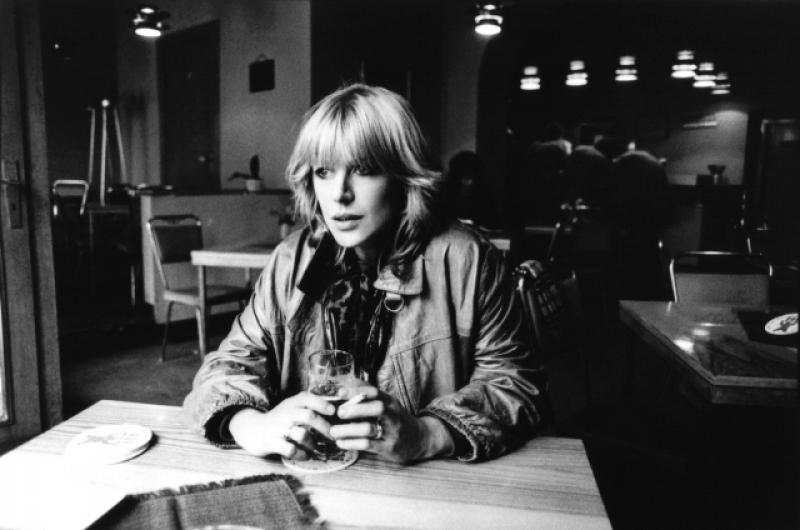 Marianne Faithfull: in Berlin in 1980, in the wake of the release of 'Broken English'
In 1979, there was no obvious place for Marianne Faithfull. Identified with the Sixties and the baggage which came from her relationship with Mick Jagger, she had spent part of the decade living on a wall in Soho, a drug addict with few prospects, a period harrowingly detailed in her autobiography. There was an album in 1976, the humdrum, country flavoured Dreamin' my Dreams, but punk, surprisingly, offered a life line. She appeared on stage with pop-punkers The Boys and, in 1979, issued the extraordinary Broken English, which sounded of its time yet didn't side-step the past. It still sounds fresh.
An exemplary reissue, this deluxe edition of Broken English does the job properly. Patrick Humphries' liner notes tell the story and more. The second disc is a previously unheard version of the album, the unadorned basis of what was finally issued. Also included is Derek Jarman's film made for the album (in MP4 format), a version of "Sister Morphine" originally issued on a compilation and as a B-side, and the single version of the title track.
'The Ballad of Lucy Jordan' was at one with the dark clouds gathering over music in the wake of punk
Broken English was trailed by the single of Faithfull's synth-driven cover of Shel Silverstein's "The Ballad of Lucy Jordan", which nominally built on the country angle of Dreamin' my Dreams. That the song had then most recently been tackled (in 1976) by Lee Hazlewood telegraphs the darkness inherent to its appeal. The story of a descent into a maelstrom, in Faithfull's hands it seemed like an alternative, yet believable, take on her own life (it later cropped up on the soundtrack to Thelma and Louise – the promo video for the single is seen at the end of this). Pin-sharp, it was laceratingly at one with the dark clouds gathering over music in the wake of punk.
The album followed. Attention focused on her razor-edge take of John Lennon's "Working Class Hero" - discussed trenchantly in the liner notes – and its closing track, a sonic open wound called "Why D'ya Do It?". Explicitly drawing from Hendrix's version of Dylan's "All Along the Watchtower", it set Heathcoat Williams' words to music. Although lyrics like "'Why'd ya do it?', she said, 'Why'd you let her suck your cock?'" and "every time I see your dick, I see her cunt in my bed" attracted attention and the ban of the song in some territories, it's a recording of rare majesty and beauty.
Overall, Broken English was sequenced to build up to that pay off. It still compels. The lost, first version of the album brings new insight. It's not so much a demo, but finished recordings with a traditional band that were subsequently made over with new rhythms and the addition of synthesisers played by her Island Records label mate Steve Winwood.
Faithfull has said she considers the released album overproduced. Comparing the issued with the shelved doesn't undermine the released version of the album. They are different. For now a least, the familiar has the edge. Time and living with this may alter the balance. The package is further enhanced by Derek Jarman's Kenneth Anger-influenced film, which visually captures the album's turmoil. Indispensable.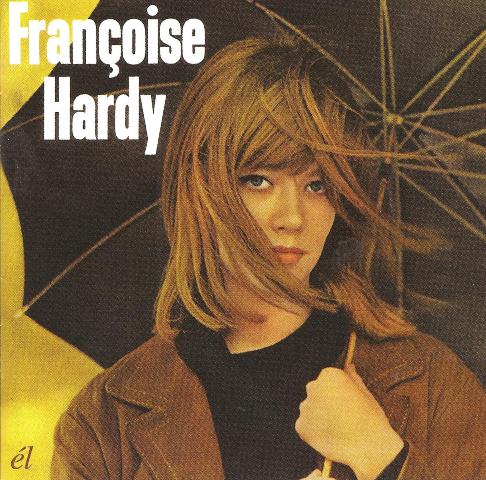 Françoise Hardy: Françoise Hardy
Françoise Hardy instantly hit in 1962 with the frail, folky and self-penned "Tous les Garçons et les Filles", an elegy sung from the perspective of someone surrounded by love, yet excluded from it. At this formative stage in the pre-Beatle era, she was a rarity – setting the singer-songwriter template in parallel with Bob Dylan. French pop in 1962 didn't have a ready infrastructure, with session musicians and quality studios on hand, so all these songs and performances sound thin, but they do enchant. She quickly went international and also provided the template Rolling Stones' manager Andrew Loog Oldham worked from when propagating Marianne Faithfull. Hardy's potential suitors included Mick Jagger and Dylan. The skimpy liner notes tell little about the time, the context and Hardy herself. They are more concerned with the Dylan link. More problematic is that this reissues her first album - albums were a side issue in French pop at the time. Four track EPs – le super 45 – were how Hardy was heard back then. Once three had been released, the 12 tracks were collected to become an album - standard practice in France until 1967, when albums as entities in their own right began being issued. Reconfiguring these tracks as a collection of her early EPs would have been more coherent and true to her history. The impact is diluted further by including contemporary Italian-language recordings that are even more irrelevant to any appreciation of Hardy.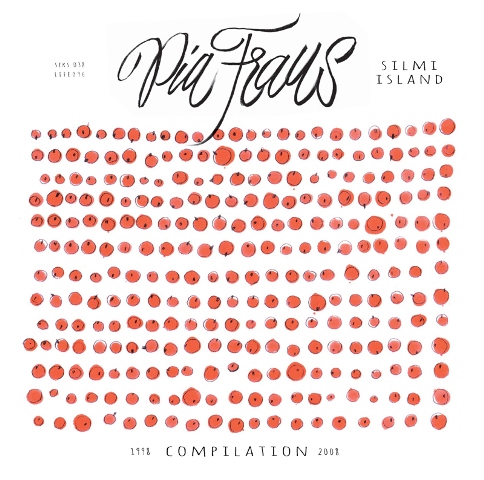 Pia Fraus: Silmi Island (Compilation 1998-2008)
Although the name is obscure and the country they are from somewhat less so, the music of Estonia's Pia Fraus is hardly alien. This lovely career-spanning compilation amply makes the case for the five-piece band as one of the planet's top-notch exponents of shoegazing, dream pop or whatever it's called. Over 15 elegant blissed-out, warmly fuzzy airs, My Bloody Valentine, Slowdive and early Pastels are invoked but don't submerge a band whose unique voice is dreamier, more lilting – folkily so - than their inspirations. "Japanese Heart Software" is a waking dream, while "Sailing Yes" sounds like a forgotten classic. Although three tracks - "Deep Purple Girl", "No Need For Sanity" and "400 & 57" - are recent re-recordings specially made for this comp, this flows like a real album rather than a grab-bag retrospective. With a popified take on My Bloody Valentine's "Strawberry Wine" as a bonus track, Silmi Island demonstrates that geography is no barrier to producing world-class goods. Incidentally, the title comes from an island adjacent to South Korea's Incheon Airport.
Watch the video for "The Ballad of Lucy Jordan", from Marianne Faithfull's Broken English
'Broken English' sounded of its time yet didn't side-step the past. It still sounds fresh
Share this article