Hendrix and the Spook review - a search for clarity in murky waters |

reviews, news & interviews
Hendrix and the Spook review - a search for clarity in murky waters
Hendrix and the Spook review - a search for clarity in murky waters
A detailed account of events surrounding a famous death that leaves you none the wiser
Saturday, 19 September 2020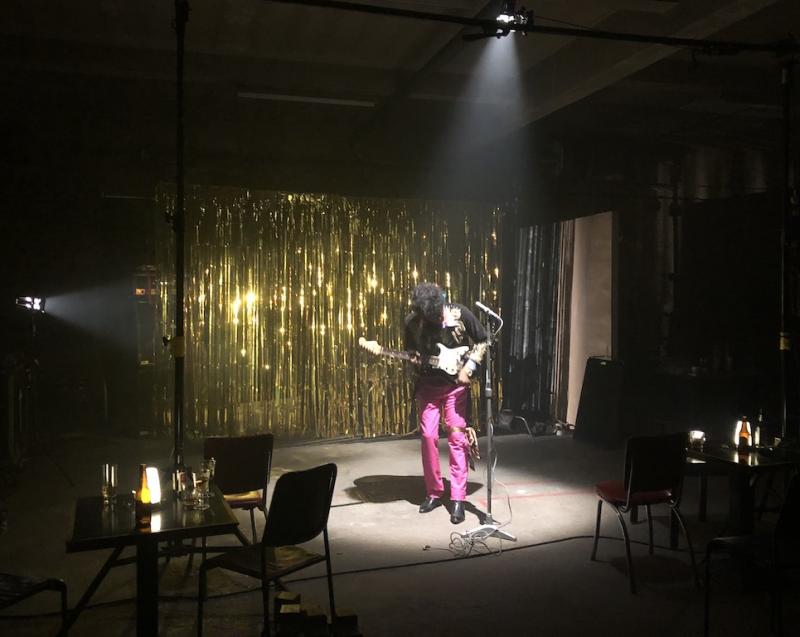 September 18th is the 50th anniversary of Jimi Hendrix's death, an appropriate moment to release Hendrix and the Spook, a documentary exploring the vexed question: was it murder, suicide or a tragic accident?
Trying to unravel this conundrum, director Tim Conrad sifts through the evidence, speculates about the crucial unknowns and, rather unconvincingly, creates possible end game scenarios. But groping around in such murky waters only stirs up a lot of mud and the death of the world's greatest
guitarist
remains stubbornly obscure.
The post-mortem found that Hendrix drowned in his own vomit while sedated by sleeping pills and the inquest concluded that his death was suspicious. Yet in place of a proper investigation, the police preferred to believe Monika Dannemann's account of the fateful last night she spent with Hendrix, despite glaring inconsistencies in the statements she made to them and the coroner.
Her story continued to change almost every time she recounted it and, alarmed by the discrepancies, Kathy Etchingham – the girlfriend who lobbied for a blue plaque at the Mayfair home she once shared with Hendrix – decided to investigate. Little by little, she uncovered many of the startling facts revealed in this film.
She tracked down the ambulance men who took Hendrix to hospital and their description of what they found contradicts Dannemann's testimony in every detail. Then from the pathologists we learn that Hendrix died at about 5 am, seven hours sooner than officially stated. His lungs contained large quantities of red wine and the lack of alcohol in his bloodstream suggested the wine had been poured directly into his lungs rather than drunk previously.
But if Hendrix was murdered, who is the culprit ? Possible candidates include the FBI, who were keeping a file on him, his agent Mike Jeffery, who was to gain millions from his death and Dannemann, who instead of calling an ambulance, rang Eric Burden at the crack of dawn; he then came over to help clear the place of illicit drugs.
It's a gripping story, yet it soon turns to tedium as potential motives are endlessly explored and more and more depressing details dredged up. Hendrix fans be warned; the film is not a celebration of his phenomenal skill and charisma, but a dismal tale of exploitation, exhaustion, drug dependency and decline.
A must for anyone harbouring fantasies of rock stardom, Hendrix and the Spook will cure you of all your illusions.
Hendrix and the Spook is in cinemas from Sept 19