Saturday Night Fever, Peacock Theatre review - crowd-pleaser stays true to its roots |

reviews, news & interviews
Saturday Night Fever, Peacock Theatre review - crowd-pleaser stays true to its roots
Saturday Night Fever, Peacock Theatre review - crowd-pleaser stays true to its roots
Iconic film on stage heats up the West End
Thursday, 17 February 2022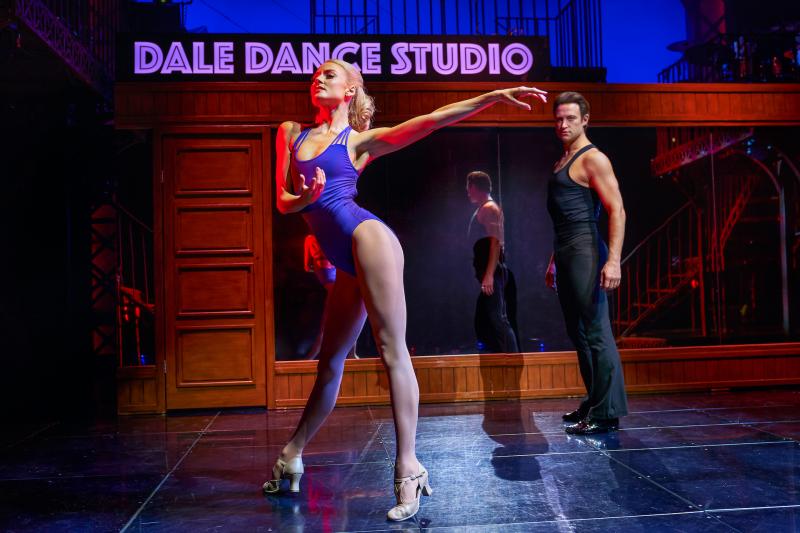 Hotting up: Olivia Fines and Richard Winsor in 'Saturday Night Fever'
Wind the clock back 45 years and the Big Apple was bankrupt, the lights had gone out and many native New Yorkers were packing their bags. Gangs controlled whole neighbourhoods, drugs were the currency of choice and, for a kid with no college, prospects were strictly limited.
The movie
Saturday Night Fever
captured this social decay, illustrating the crisis of confidence that suffused so many big Western cities.
In faraway England, the nihilism of punk was leaning into the "no future" narrative, but suddenly, here over the ocean was Tony Manero, this strutting master of the universe, eyes darting from shop window to passing women, his world brimming with possibilities, a playground not a prison. On the soundtrack, the beat drove forwards urgently, the vocals soared heavenwards and accents were the "Noo Yawk" of immigrant America, in which bootstraps were the preferred motor of social advancement.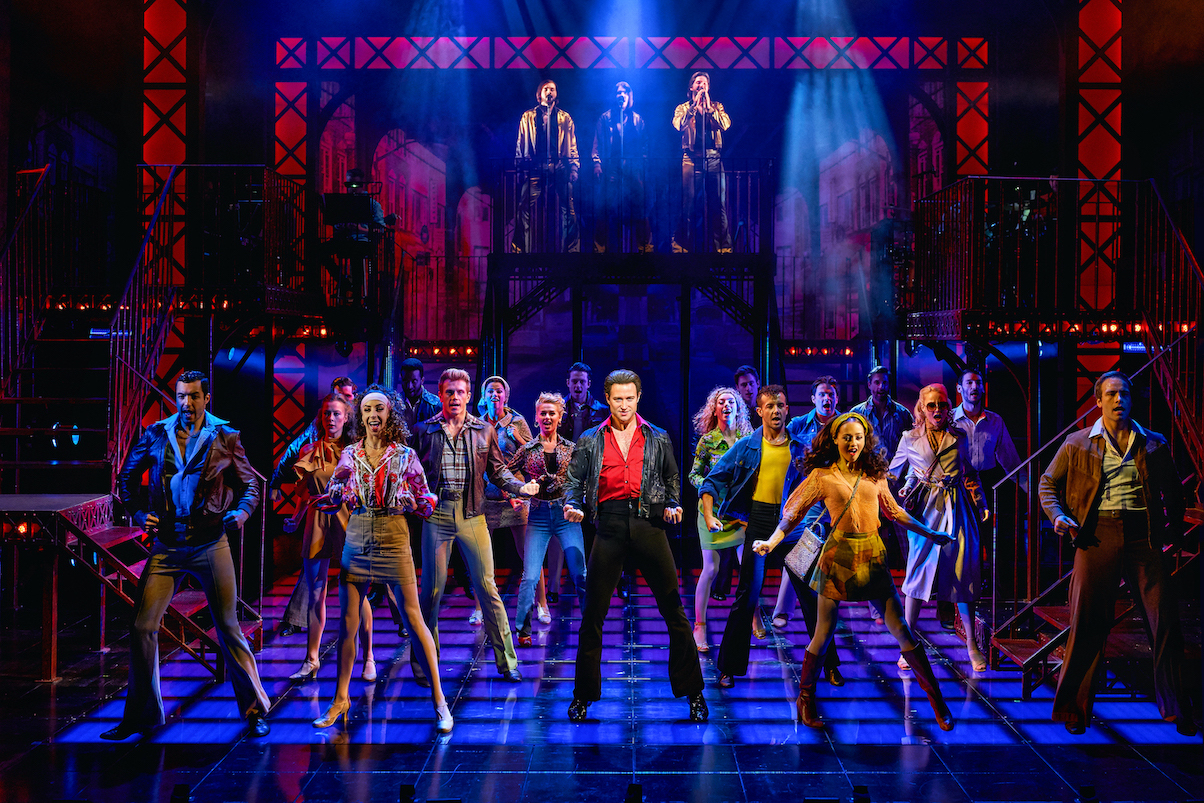 SNF's heady mix - pop punctuating Play For Today - could have missed both those audiences, but its alchemy worked and it hit so big that its images, its star and its music became the late 70s, a time capsule of city life before AIDS decimated the same city into which global financial services soon piled cash into New York. And John Travolta became, well, John Travolta: the actor-turned-embodiment of the zeitgeist.
Freighted with all that iconography, Bill Kenwright's stage adaptation (in the West End for the first time, given Arlene Phillips's stewardship of this show's 1998 premiere), picks its way through the dead end kids and the disco kings with barely a nod to the gender and racial politics of the 21st century - this is no Spielbergian update of West Side Story. Some elements stand up well (Tony's brother's disillusion with the Catholic Church had me all but cheering) while others (where are all the black people?) would benefit from a little enlightenment. But tampering with subtexts always risks destroying texts and it's the version of SNF in our heads that we want, and that's what we get.
From the moment Richard Winsor, TV star but also Matthew Bourne alumnus, swaggers towards us, paint cans in hand, you sense a collective exhalation from the house (even if some of us were inwardly shouting, "One can, not two!") - we're going to see what we expected to see. And that is pretty much what we do see: the dance moves and family squabbles, glitter balls and guttersnipes; womanising and worrying.
An energetic Winsor is too old for the role has the moves and the presence, if not quite the charisma required for Tony and he changes shirts the requisite number of times to please the girls and boys in the house. Olivia Fines has the tricky role of Stephanie, Tony's dance partner, and doesn't quite nail it - something in her haughty arrogance suggested a Sloane Ranger slumming it rather than a Brooklyn "bitch" (be ready for some very old school language!) faking it as a Manhattan girl about town.
She can dance, though, and does so with a lightness and ease that we have become used to in the era of Strictly. Not every member of the ensemble (pictured above) is quite as attuned to the steps as the principals, but too much glossy sheen would detract from an aesthetic that was never Broadway nor Studio 54. It's critical that we believe that these kids live with their parents in tenement blocks and spend what little money they have on Saturday night at the disco - and we do.
The music? I suspect some will consider the presence of the Brothers Gibb - well, not actually them! - on a platform above the stage to be a perfect solution to the problem of embedding the songs in the show - others may consider them a distraction, a tribute act muscling in. Given the roars Jake Byrom, Oliver Thomson and James Hudson received at the curtain, the majority, like me, were of the former opinion. They didn't quite catch the legendary falsettos and harmonies - but who could? They're certainly a lot of fun in their gold lamé jumpsuits.
"You Should Be Dancing" is a pulsating first act closer, "More Than A Woman" a dreamy dance tune, "Night Fever" as anthemic as ever. The cast sing, too, Jasmin Colangelo's Annette delivering a heartbreaking "If I Can't Have You" and Kevin O'Dwyer's Bobby C reclaiming "Tragedy" from Steps' cheesiness. The result is a tremendously entertaining show paying due fidelity to its source, both in content and attitude, and proffering great performances of hit after hit. Maybe purists will cavil at its derivative nature, but Shakespeare, Ionesco et al are available elsewhere. On its own terms (and there's no other way to take a jukebox musical), Saturday Night Fever feels the heat and sets pulses racing.
A tremendously entertaining show will please fans old and young
rating
Explore topics
Share this article