DVD: George Harrison - Living in the Material World
DVD: George Harrison - Living in the Material World
Martin Scorsese's epic documentary of the Quiet One
Dark Horse: 'A bag of beads and a bag of anger'
Martin Scorsese's mammoth, authorised survey of the life of George Harrison is a strange old thing. Deeply moving, poetic, full of love, wit and warmth, it's also at times oddly assembled and, at a shade over three and a half hours, runs wide but not always terribly deep.
Using archive footage - including much unseen film and photography - and music that's both instantly familiar and previously unheard, the film's narrative voice is stitched together from old interviews with Harrison and the comments of other principals: the two surviving Beatles, wife Olivia, son Dhani, the odd Python, Tom Petty, Eric Clapton, Ravi Shankar. The usual suspects. They recall a man full of cheek, charm, unsettling frankness and an urgent need to find something more meaningful than mere fame to guide him. For Ringo Starr, Harrison was a "bag of beads and a bag of anger".
Scorsese sometimes struggles to locate Harrison's story within the wider Beatles narrative, which means the second part of his film, post-1970, is the more engrossing, panning out to cover his love of gardening, the creation of HandMade Films, his ongoing spiritual searches – never quite defined – and his re-energisation in the 1980s with A-list garage band The Travelling Wilburys. His widow Olivia recounts, in distressing detail, the circumstances of the attack at their home in December 1999 which almost killed him and certainly hampered his resistance to the cancer which ended his life two years later.
It is, in the end, a wife's film, a son's film, a friend's film
Yet the more we are told the more obvious the omissions become: his deep unease at touring and his role in persuading The Beatles to stop isn't mentioned, nor the legal and financial wrangles that caused him so much anguish in the 1970s and 1980s, nor the Beatles Anthology project. There is passing mention of "extremes" of cocaine abuse and the fact that, in the words of Macca, he was "a red-blooded man – he liked the things guys liked", but the more difficult aspects of his life and personality – and there were plenty – are left largely unexplored.
Much, then, is left unsaid, but within its self-appointed parameters Living in the Material World tells the tale beautifully. It is, in the end, a wife's film, a son's film, a friend's film – partial, subjective and curiously unenlightening regarding the music, but never less than engrossing. It captures the essence of a conflicted man who was deeply loved and had the capacity to love hard in return, and who at his best was able to channel that sense of rapture directly into his life and music.
MORE MARTIN SCORSESE ON THEARTSDESK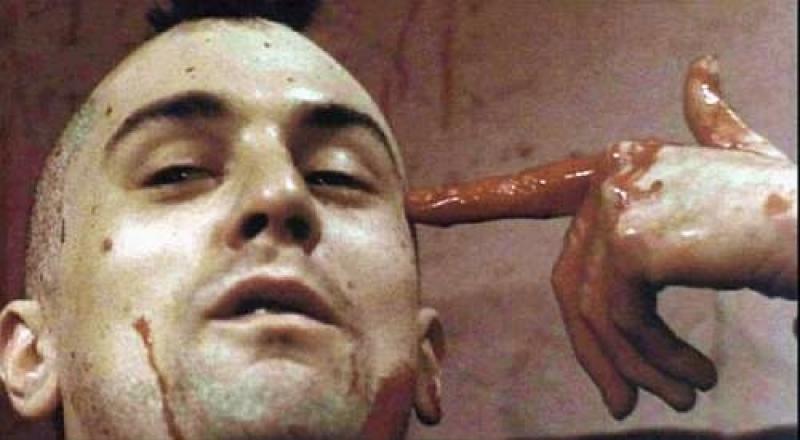 Taxi Driver (1976). Talking to me? Scorsese's classic starring Robert De Niro (pictured) is restored and re-released on its 35th anniversary
Shutter Island (2010). Not a blinder: Leonardo DiCaprio in Martin Scorsese's feverish paranoid thriller
Hugo (2011). Scorsese does a Spielberg in sumptuous look at the origins of cinema
The Wolf of Wall Street (2014) Con brio: Scorsese and DiCaprio tell of the rise and fall of a broker
Arena: The 50 Year Argument (2014). A warmly engaging film about the 'New York Review of Books' might have been more than a birthday love-in
Vinyl (2016). Scorsese and Jagger's series is prone to warping, skipping and scratches
Silence (2016). Scorsese's latest is a mammoth, more ponderous than profound
Watch the trailer for Living in the Material World
The more we see the more obvious the omissions are. Much is left unsaid, but within its self-appointed parameters the film tells the tale beautifully
rating
Share this article