Reissue CDs Weekly: PP Arnold |

reviews, news & interviews
Reissue CDs Weekly: PP Arnold
Reissue CDs Weekly: PP Arnold
A first-time outing for Bee Gees and Eric Clapton-assisted recordings by the soul-gospel powerhouse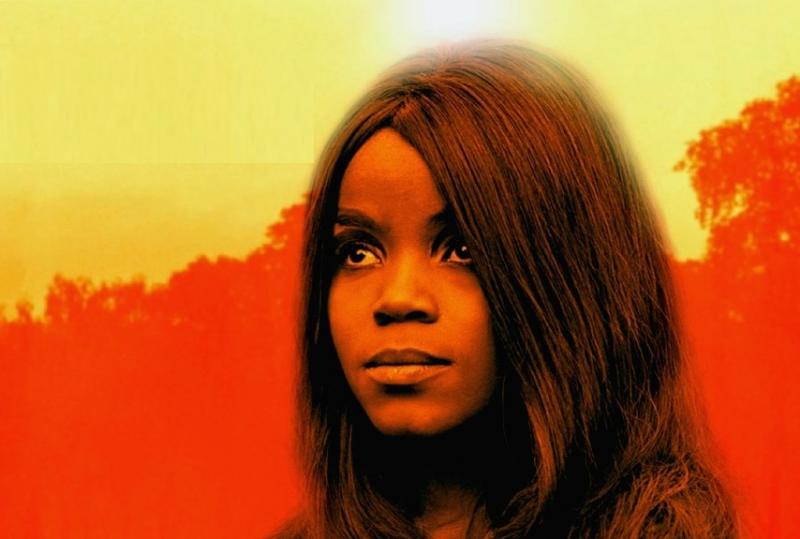 PP Arnold: not short of heavy friends
Anyone who finds Eric Clapton and The Bee Gees' Barry Gibb stepping up to offer their services as their producer is obviously special. It's a view reinforced by knowing Rolling Stones' manager Andrew Loog Oldham and Small Faces were already their champions. Only one person fits this unique bill.
PP Arnold has had no lack of starry support yet her passage through the music business has been disjointed. The release of The Turning Tide adds to what was known and also plugs gaps. The 13-cut album collects tracks she made with Clapton, Gibb and Elton John associate Caleb Quaye. All but two are previously unissued. While the music itself is as expected – powerful gospel-rooted soul-rock – this is a major release, bolstering the awareness that Arnold was integral to the higher echelons of late-Sixties/early Seventies British rock.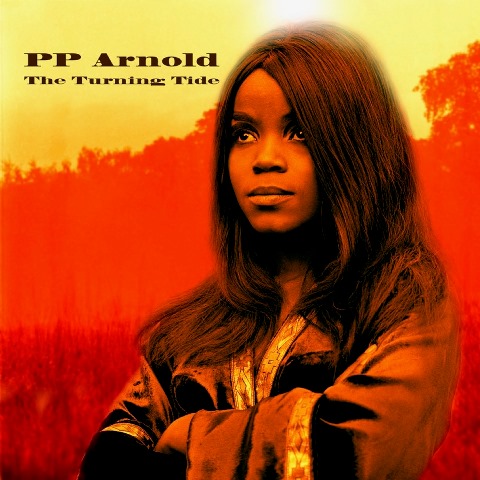 The US-born Pat Arnold – as she was before photographer Gered Mankowitz recast her name to make it more eye catching – arrived in Britain in September 1966 as an Ikette, Ike & Tina Turner's backing singers. They were booked as support for The Rolling Stones' September/October UK tour. The Stones' manager Andrew Loog Oldham brought her to his label Immediate Records and "Everything's Gonna be Alright", her debut single, was issued in February 1967. Her follow-up 45s for the label included "The First Cut is the Deepest" and "Angel of the Morning": the latter released on 14 June 1968 and her last for Immediate. There were also two albums for the label: The First Lady of Immediate (April 1968) and Kafunta (August 1968).
While with Immediate, she recorded and performed live with labelmates Small Faces and became embedded in the British music scene. Rod Stewart introduced her to Jim Morris, an employee of music business mover and shaker Robert Stigwood. She and Morris married in August 1968. The Bee Gees' – managed by Stigwood – Barry Gibb was best man. Soon, Gibb signed her to his production company Diamond. Which was just as well as Immediate was in financial difficulties, which forced it into liquidation in February 1970.
The tie-in with Gibb resulted in one single, October 1969's "Bury Me Down by the River". Co-written by Barry and his brother Maurice, it was on The Bee Gees' label Polydor and used their arranger Bill Shepherd. It was not a hit. A second non-Gibb related Polydor single, "A Likely Piece of Work", emerged in October 1970. And that was it, PP Arnold henceforth disappeared into the world of session singing and the stage and then, seemingly, left music behind.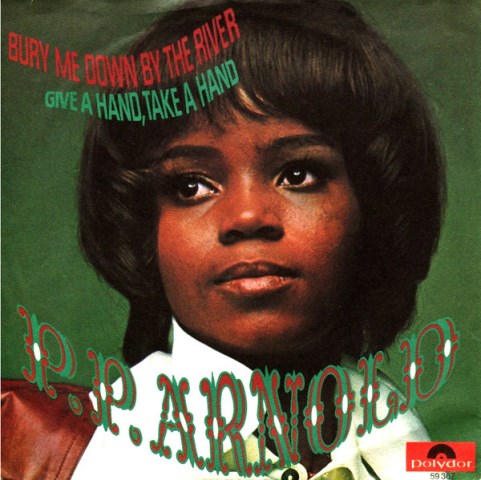 She re-emerged in 1984 with the Don Was-produced single "Electric Dreams", which was followed in 1988 by charting in the UK with The Beatmasters and "Burn it Up". Since then, she has worked with, amongst others, Oasis, Ocean Colour Scene, Primal Scream, Paul Weller and Roger Waters. The Turning Tide is issued by a label connected to Ocean Colour Scene's Steve Craddock.
Unfortunately, the new album has no liner notes and the recording credits are patchy. However, scouring through what has been published on The Bee Gees and looking through related discographies reveals what it is The Turning Tide has brought to the world but, of course, does not explain how these tapes resurfaced. In short, there are three sources: material recorded with Barry Gibb in 1969 and 1970; material recorded with Clapton in 1970; material recorded with Quaye in 1971. It is not an unreleased album, but a collection of (mostly) shelved recordings from different sources.
The tracks break down as: "Bury Me Down by the River" and "Give a Hand Take a Hand", recorded with Barry Gibb on 12 June 1969 at IBC Studios and issued as a single in October 1969; "High and Windy Mountain" and "The Turning Tide", recorded with Barry Gibb on 3 November 1969 as a proposed single for The Bee Gees' own aborted label (Curiously, Barry Gibb told the press Rosetta Hightower's version of "Bury Me Down by The River" was to be its first single); "Born", "Happiness", "You've Made me so Very Happy" and "Spinning Wheel" (the latter pair drawn from a then-recent Blood, Sweat & Tears album), recorded with Barry Gibb on 4 April 1970; "Medicated Goo", "Brand New Day" and "You Can't Always Get What You Want", recorded with Eric Clapton at Advision Studios in May 1970; "If This Were my World" and "Children of the Last War", recorded with Caleb Quaye in 1971.
Based on this, it's unlikely Arnold's piecemeal sessions with Barry Gibb were for a prospective album. Singles were the most likely outcome. His commitment to her is remarkable as this was a busy and fraught time for The Bee Gees. He and Maurice were keeping the name afloat after Robin Gibb had left. Of the eight tracks they made together, the epic Barry and Robin co-write "The Turning Tide" and the reflective Barry and Maurice song "Happiness" are the standouts.
Arnold came to record with Clapton as Robert Stigwood – who managed him as well as The Bee Gees – had booked her as support on his UK and continental European tour of November and December 1969 on the back of the "Bury Me Down by the River" single. In May 1970 at Advision, Clapton produced and played guitar. The other players and singers included Rita Coolidge, Jim Gordon, Jim Price, Carl Radle and Bobby Whitlock.
Effectively, this session was a dry run for Derek & The Dominoes. "Brand New Day" was from Van Morrison's recent Moondance, "Medicated Goo" was from Traffic's third album and "You Can't Always Get What You Want" was from The Rolling Stones' Let it Bleed. Of the three, the restrained, powerful "Brand New Day" is the winner. None of the tracks were issued and this liaison went no further.
The pair of tracks made with Caleb Quaye – "If This Were my World" and "Children of the Last War" – are most probably from 1971 as they feature members of his band Hookfoot, whose debut album was issued that year (they formed in 1970 though). The rolling "Children of the Last War" dips a little too much into gospel-rock cliché and, if recast, could pass for a contemporary Elton John album track but the "Handbags and Gladrags"-ish "If This Were my World", written by Arnold and Quaye, is superb.
While The Turning Tide is a mixed bag, at its best it is great. It also raises multiple questions. What would have happened if PP Arnold and Barry Gibb had formed a lasting musical partnership? What if she had been co-opted into Derek & The Dominoes? And why were the two 1971 tracks recorded? Whatever the answers, despite its packaging shortcomings PP Arnold fans will need this fascinating window into previously unknown aspects of her career.
Next week: 80 Aching Orphans – 80-track box set celebrating San Francisco's The Residents

'The Turning Tide' is not an unreleased album but a collection of recordings from different sources
Explore topics
Share this article