Stone Free: Andrew Loog Oldham |

reviews, news & interviews
Stone Free: Andrew Loog Oldham
Stone Free: Andrew Loog Oldham
An interview with the former manager of The Rolling Stones plus an exclusive extract from his new book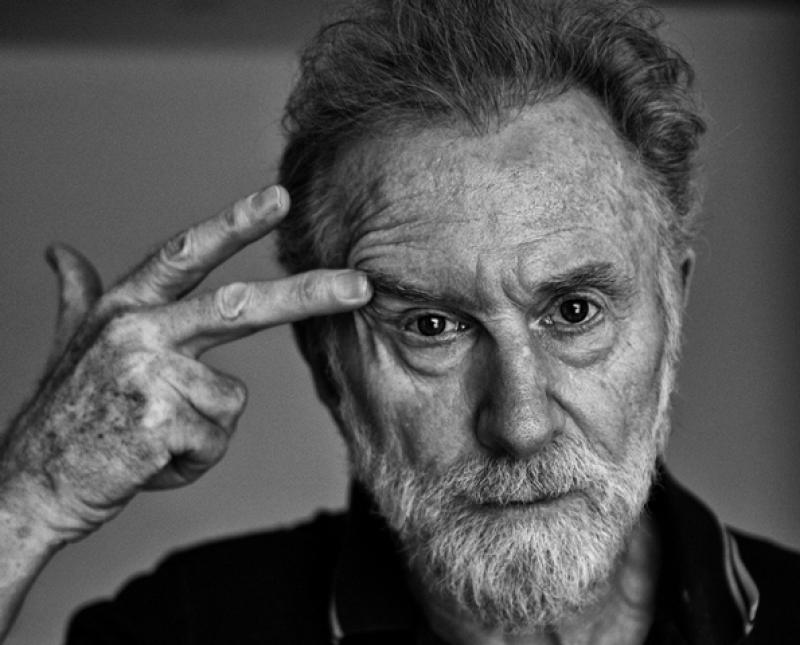 Andrew Loog Oldham: 'I was not big on learning'
The return of The Rolling Stones to the world stage is headline news, but the man who put them there in the first place has decided to reveal the tricks of being an impresario, the hustler that can make or break a band.
In this poignant, exclusive extract from
Stone Free
, their former manager Andrew Loog Oldham contemplates Phil Spector, one of his inspirations with whom he was reunited in the wake of the death of Lana Clarkson, the woman Spector was convicted of murdering in 2009.
Stone Free is Oldham's third book, following Stoned and 2Stoned. Unlike its predecessors, it isn't an oral history-driven autobiography, but an evocative examination of his path through life with individual chapters on the larger-than-life characters that have influenced him, and the milestones which have cropped up: managers Larry Parnes, Albert Grossman, Allen Klein, Phil Spector, Brian Epstein, Malcolm McLaren and Don Arden; Oldham's label Immediate Records; Mick Jagger. It's also about what Oldham learnt.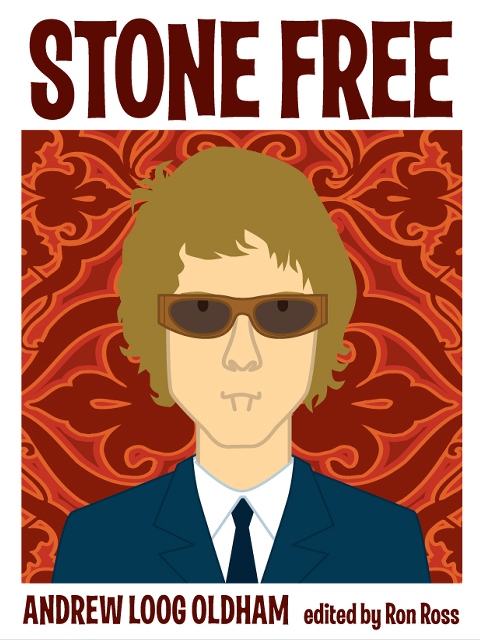 "Stone Free has a binding with the past to move it forward," explains Oldham. "I was not big on learning as a result of my school experiences. I wanted to be around whatever energy, either that was attracting me and pulling me towards it. The "it" was entertainment. I probably started to make an effort to actually learn when I started my books in '97, so that I could apply what I learnt to the books. It seemed a sensible way of removing luggage and making the load lighter. When somebody had something I wanted, I made sure I sat still and became interested as opposed to interesting".
Integral to Stone Free is the hustle, a word that often has a pejorative ring, and one that has been degraded by the times. As to whether it can be rescued? "Who knows?" says Oldham. "Most of the letters I got on Stoned were from younger people who were curious about the game and found the book, yes I dare say it, somewhat inspiring. Apart from that I think the subject matter might be edutaining. Without Moby Dick, Captain Ahab was not that interesting or much for Melville to write about, was he? I'm trying to provide the blubber".
Asked if the return of the Stones this year relates in any way to his experiences with them, Oldham retorts "not much. I saw them in 2003 in Twickenham. there were lots of people my age standing on their chairs for a better view. We'll see if they make it to this round. I think that this audience is from 1969 [by which time Oldham had ceased being their manager] on, and I have no idea why I think that. There would more likely be people my age backstage".
Nonetheless, Oldham and the Stones and will always have their pasts as well as their present to draw on. Both of which came into sharp focus when Oldham encountered Phil Spector, in the extract from Stone Free which begins on the next page.
I arrived in LA in the second week of June 2008, and stopped by the Warner Brothers' offices in Burbank to see Seymour Stein, the head of Sire Records and an important part of our musical life since 1964. Keith Richards and I first met Seymour while scouting material for the Stones to cover in the Brill Building, home (with 1650 Broadway) to New York's most happening publishers. Keith and I went to Trio Music without an appointment and Jerry Leiber refused to see us. We were just getting into the elevator when a young plugger, the aforementioned Seymour Stein, rushed on out and dragged us back in. He was flustered and apologetic over the Leiber brush off, although Keith and I didn't mind; it happened in England all the time. Seymour sat us down and got down to music. Thirty minutes later, Keith and I left with more than a few 45-RPMs, among them Alvin Robinson's "Down Home Girl," written by Jerry Leiber and Artie Butler, which the Stones would record rather well the next time they hit the studio.
The Warner Brothers' offices in which I reunited with Seymour were not those I remembered from the glory days of Mo Ostin, Joe Smith, Lenny Waronker and Elektra Mark III under Bob Krasnow. Even the artists on the walls seemed to look upon us with dead eyes. In fact, the 21st Century version of Warner Brothers resembled too much the Decca's and EMI's of the early '60s before the likes of Seymour and yours truly got their turn at bat. More than ever, the record companies assumed their random successes confirmed their personal talent.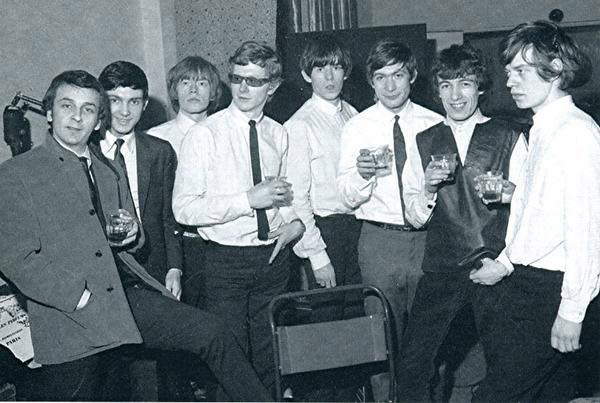 "We have to go and see Phil Spector. He's expecting us," Seymour said. "I told him you were here, he said to bring you." (pictured left, Phil Spector [left] with Gene Pitney, The Rolling Stones and Andrew Loog Oldham [fourth from left] in 1964)
My first reaction was that I was glad not to have had forewarning about a Phil Spector meet. It was not something I wanted too much time to think about. If you have read my previous books, or comments elsewhere, you will know of the huge influence Phil Spector has had upon my life.
Seymour, Andy Paley and I made our way onto the San Bernadino Freeway en route to Alhambra, where Phil was doubtlessly working himself into a tizzy of anticipation. It was oppressively hot, and I was reminded of one of my favorite American TV shows from my childhood, Broderick Crawford's Highway Patrol. We did not have deserts in the UK. It also occurred to me that in all the over forty years I had known Phil, this was the first time we had met when the sun was still shining.
As we made our way from Los Angeles to Alhambra, I wondered if we were retracing the route that Phil took with Lana Clarkson. It crossed my mind that it was a hell of a long way to go for a nightcap, not that either Phil or Lana needed one at that point, according to the testimony of witnesses at the various restaurants where Phil had been self-medicating. At the time Phil wandered into the House of Blues VIP room, he was not in good shape. He had recently taken the British buzz band Starsailor into Abbey Road studios and produced only a few tracks as weeks stretched into months. To the band, it didn't matter that one of them became a Top 10 single in the UK. With the arrogance and self-importance of youth, they fired Phil Spector.
Alhambra is weird. Maybe it's the heat. As we waited for security to clear us through, I squinted up at Phil's Pyrenean mansion on a hill and made a movie in my mind. Dennis Hopper played Murry Wilson, father to three of the Beach Boys, while Timothy Hutton played Brian and whoever it was that laid Brooke Shields in Blue Lagoon played Dennis. I think the gate opened before I got around to casting Carl Wilson. Then my mind went unwillingly to another stately home in the hills where Sharon Tate met her grisly fate at the hands of another California madman. I shivered in spite of the hot sun.
Phil is at the front door when we arrive. Our first daylight meeting. All of a sudden, I'm happy, I'm impressed, he is obviously still Phil Spector. I don't even check out the foyer. His hair is brown, quasi long and curly. He is dressed in various shades of grey. And blue. It works. His braces are adorned by a large button supporting the US Democratic nominee for President, Barack Obama. The Beatle boots are gone, so is the Ahmet Ertegun imitative mode of speaking. The shoes are two-tone, and his voice is quieter, less shrill, less hysterical. The man has a trial, or rather a re-trial, at the end of September and Tom Cruise, who once did, doesn't want to play him anymore. (pictured below, Phil Spector in 2008, photo © Argot Pictures)
We talk about the trials. We discuss my books; Phil has read one and enjoyed it. I am pleased. We discuss New Orleans and the Bush administration's failure to take care of its own. We talk about mutual friends, we recall our past together. It turns out that the reason Seymour has been summoned concerns the possible recording career of Phil's spanking new wife. Rachelle Spector is a former Playboy model who is 28 years old to Spector's 69. She and Phil were married after his arrest while he was awaiting his first trial. I cannot wait to hear how Seymour will handle this request from a man we have both admired our entire adult lives, who is likely to be incarcerated for the rest of his life within the next few months.
Seymour tells Phil that Warner Brothers is just not signing anybody new. Phil takes it sitting down, he does not say much, he just looks Seymour over with a long, enquiring look. Phil has seen it all before. Rejection. I have to wonder if this is why I had been invited, to cushion what Seymour knows will be unwelcome news. To make the conversation harmless, a neutral player around whom everybody will behave.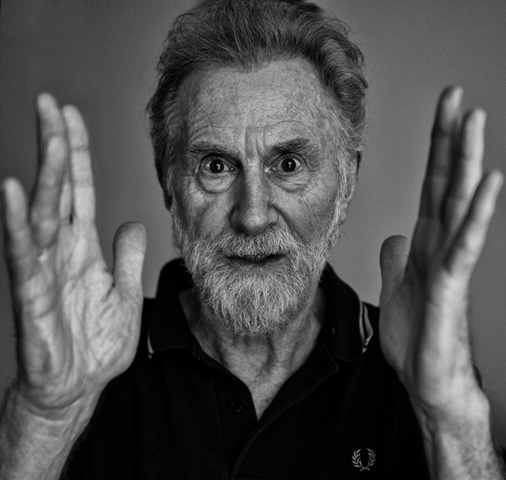 This is not as strange as it may seem; it has happened to me before. I recognize the moment, and I am familiar with the game. As it was with the band Starsailor, Phil is being told he is not required. But this time his smile goes on forever. He takes it, almost, like a man. I say almost because I know that the pain of rejection is never limited to the snub at hand. It comes in waves, reverberates like a chord with all the other disappointments in a life. Perhaps, finally, this makes it okay. Rejection is an old friend who can only hurt you if you are foolish enough to let it.
If my presence made an awkward situation a bit easier for Phil and Seymour, I was glad because I am really quite fond of both of them and realized that they had to play out their parts, Phil as the ageing king who can no longer have whatever he wants just by asking and Seymour as the superannuated music mogul who would prefer not to admit he no longer has the power to perform certain services even for an old friend. (Pictured above, Andrew Loog Oldham today)
That visit to the castle in the Valley brought a certain closure to my friendship with Phil that I cherish. He knew me when I could scarcely afford to leave my mother's home, he knew me when "Satisfaction" became the kind of number one we could all be proud of, and he knew me throughout all those years when both of us sort of wandered in a wilderness of painful memories of past glories.
To know him is still to love him. His music inspired me and his friendship gave me the courage to enter the ring and fight for myself and my dreams. He dared me to take off the gloves and punch it out with a world that at first could have cared less. And as for loving him, yes I do, and I do, and I do...
Andrew Loog Oldham's Stone Free is published by Escargot Books on 1 December 2012
I wanted to be around whatever energy, either that was attracting me and pulling me towards it
Share this article