Welsh Week: Dinefwr, Adain Avion, Llangollen, BrynFest |

reviews, news & interviews
Welsh Week: Dinefwr, Adain Avion, Llangollen, BrynFest
Welsh Week: Dinefwr, Adain Avion, Llangollen, BrynFest
A new literary festival, an old singing festival, London 2012 moves to the Valleys, Faenol moves to London
Dinefwr, home of Wales's newest literary festival (blue sky not guaranteed)
This Friday afternoon at five o'clock, the National Poet of Wales Gillian Clarke will recite a new poem and initiate a seismic week of Welsh cultural exploration. The inaugural Dinefwr Literary Festival will bring writers and musicians from Wales and beyond to a National Trust house and park in Carmarthenshire. Unlike other literary festivals in Wales – notably Hay and Laugharne – this one will straddle the border between English and Welsh.
Joining Clarke on the list of performers is not only the former Poet Laureate Andrew Motion but his Welsh-language equivalent, the current Archdruid of Wales Jim Parc Nest.
Bringing together linguistic traditions under one roof – Welsh, English-speaking Welsh and English – is a fitting barometer of poetry's continuing high status in Wales. Among other guests are the poets Mererid Hopwood, author of a delightful book called Singing in Chains which explains in English the complex rules governing strict Welsh meter, and Wendy Cope.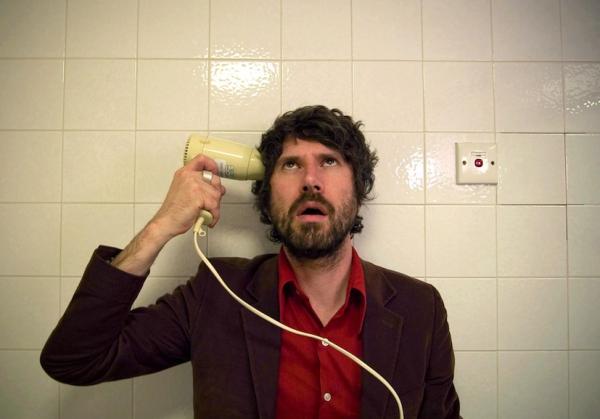 Dinefwr is organised by the newly created Literature Wales/Llenyddiaeth Cymru, a body designed not only to promote the country's writing but also to put harmony at the heart of a sometimes bumpy relationship between two literary cultures. Dinefwr's programme of events lays stress on traditional Welsh arts of poetry and music while also giving voice to more contemporary strains of Welshness. Howard Marks, who nowadays is a sort of obligatory magus at such events, will be in situ, as will Joe Dunthorne, the author of Submarine and Wild Abandon, both of them brilliantly inventive portraits of family dysfunction in South Wales. For younger guests, entertainments include the presence all weekend of the TARDIS, up from its regular home in Cardiff where Doctor Who is filmed. Among many musical attractions is former Super Furry Animal Gruff Rhys (pictured above right) and quondam Teardrop Explode Julian Cope.
The poem Gillian Clarke has written for Dinefwr is titled "White Cattle of Dinefwr". It is inspired by the ancient white cattle of Dinefwr Park whose ancestry dates back to the 10th century. As the great historian of Wales John Davies will no doubt explain in his talk on Dinefwr, the human history of the property is apposite too. It was once owned by Lord Rhys, who hosted the earliest recorded an eisteddfod – literally a sitting - in Cardigan Castle in 1176. (The modern-day equivalent of that event – with choirs and individual singers competing – also takes place in Cardigan on Saturday.)
Dinefwr draws to a close on Sunday afternoon. Sunday evening sees the spectacular arrival in Ebbw Vale of Adain Avion, the Welsh contribution to the London 2012 Festival which promises to be a piece of public theatre to match The Passion of Port Talbot. It is the brainchild of the dapper installation artist Marc Rees, who is transporting the fuselage of a wingless DC-9 (pictured overleaf with Rees) across Wales from Swansea to Llandudno and on to the National Eisteddfod in August before the plane's black box will be installed at the St Fagan's, the open-air National History Museum in Cardiff. Ebbw Vale is the middle pitstop of a journey which Rees promises will be "a cultural cross section of what it means to be Welsh today".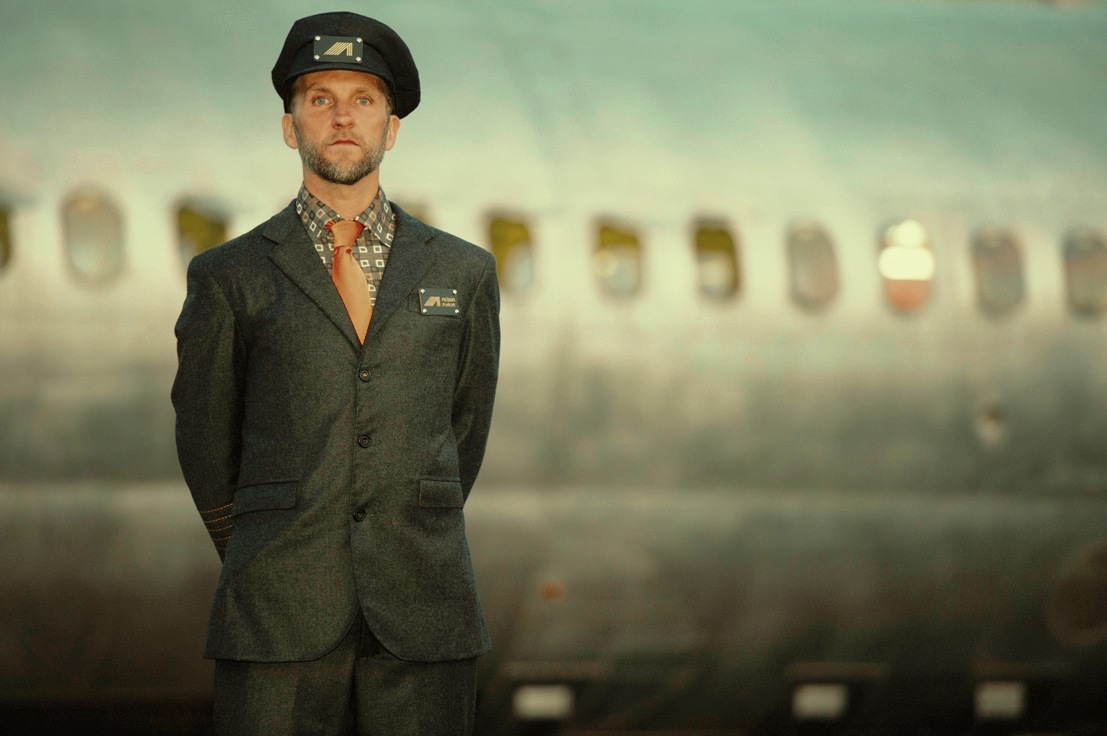 Sunday night at dusk will see the Ghost Parade, a mass participation event organised by artist Stefhan Caddick in which the plane will be pulled through the town in a street parade to music supplied by Ebbw Valley Brass. The fuselage will follow the route taken by steelworkers when a decade ago they marched to protest at the closure of what was once the biggest steelworks in Europe. Other events happening across the week riff on this seismic moment in the town's recent history. There will be a film by Christopher Morris called SMS Steel Men Stories, scripted by Owen Sheers (author of The Passion) and based on interviews with members of Ebbw Vale Rugby Club, which was once known as the Steel Men. If this is all sounding a bit too macho, there's a new site-specific dance piece called Cold Rolling, inspired by the steel-making process and performed by Ballet Cymru to the live accompaniment of a new piece written for Ebbw Vale male choir, many of whose members used to be steelworkers.
Elsewhere in Wales, normal service resumes on Monday when the Llangollen International Eisteddfod returns for the 66th year. In addition to the regular competitions between choirs, guest stars include Alison Balsom and Nicola Benedetti on Wednesday 4 July, Alfie Boe on Thursday and Valentina Naforniţă, winner of last year's Cardiff Singer of the World on Friday and composer Karl Jenkins.
Meanwhile in London there's BrynFest, the London incarnation of the Faenol Festival Bryn Terfel used to host in Gwynedd. Gruff Rhys and Karl Jenkins as well as a 500-strong Welsh choir from five continents will feature in the four-day celebration of Broadway, opera and rock music. There are also open workshops for aspiring Welsh choristers. By way of advertisement, in an encore on Tuesday night Terfel appeared on the Royal Festival Hall stage with Gustavo Dudamel and his Venezuelan cohorts in Viking attire to sing a snippet of Das Rheingold. Not that the Vikings ever got far in Wales.
If this is all sounding a bit too macho, there's a new site-specific dance piece inspired by the steel-making process
Share this article