theartsdesk at the Laugharne Weekend |

reviews, news & interviews
theartsdesk at the Laugharne Weekend
theartsdesk at the Laugharne Weekend
Report from the post-punk festival of words and music in Dylan Thomas's Carmarthenshire village
Cerys Matthews: 'I never thought I'd be singing pop songs in a church, next to the grave of Dylan Thomas'
The Laugharne Weekend has become a fixture in the crowded calendar of festivals that now punctuates not just high days and holidays but the whole six months that make up British Summer Time. Carving a niche for itself as a halfway house between literature and music, Laugharne's success is built on two key factors.
First, its remarkable natural location in a remote corner of Carmarthenshire, southwest Wales and the village's associations with Dylan Thomas, whose Boathouse, writing shed and the string of local pubs with legendary stories of the poet's drunken antics make up Laugharne's year-round tourist trail. Second, the energy and vision of the organisers, music promoter Richard Thomas and writer John L. Williams, whose line-ups bring a laid-back, post-punk attitude to proceedings of which the town's most (in)famous resident would have been proud.
One ever-present part of the Laugharne line-up, since the inaugural festival in 2007, has been the infamous Welsh drug-smuggler turned author Howard Marks (pictured). Punters know what to expect from Marks: irreverence, foul language and controversial views; unfortunately this year, after a spirited am-dram performance of "Buggerall" – an updated version of Dylan Thomas' Under Milk Wood ­­– the self-styled "Mr Nice" turned in a drunken onstage performance that was more reminiscent of the last sad days of the Welsh poet's life than the occasional brilliance that made him world famous. Marks' incoherent ramblings led to heckles and a mass walk out but fortunately disgruntled punters were able to stumble across to The Fountain pub, where Keith Allen compered a "live karaoke" talent contest.
The following day a couple of other performers referred to Marks. The Guardian cartoonist Martin Rowson promised foul language and irreverence, but also a pledge to "remain coherent throughout" before delivering a blistering lecture on the history of satire. It is a rollicking ride through the aftermath of Diana's funeral, Blair's wars and into the Cameron-Clegg years of what Rowson sees as "total incompetence"; he is full of righteous, indignant anger and it is easy to sense between the presentations on Hogarth and the rants about Blair (illustrated by impressions worthy of Rory Bremner) the wellspring of Rowson's satirical genius.
Over the road in the Millennium Hall, two very different kinds of writers took to the stage. First, the affable Stuart Maconie – one of many Laugharne returnees, surely the sign of a good festival – delivered an offbeat guide to the 20th century, trailing his latest book Hope and Glory with a talk that drew on all of his previous jobs: sociology teacher, cotton mill worker, NME journalist and popular broadcaster. Then A L Kennedy (pictured) read from her novel The Blue Book, and answered questions about the art of fiction; "it's a nice thing to do," she said of writing, "making beautiful things for strangers."
Of which there was more going on all over Laugharne as the drizzly afternoon morphed into a beautiful red-sky-at-night evening. Welsh villages are known for their multiple places of worship and Laugharne is no exception: the Congregational chapel was the venue for a poetry gala featuring the veteran Cardiff poet Ifor Thomas performing a striking sequence of poems about stalkers alongside fellow Welsh poet Samantha Wynne-Rhydderch and the inimitable Simon Armitage, yet another writer making a repeat performance at Laugharne.
The highlight of the weekend came on Saturday night over at St Martin's church, the final resting place of Dylan Thomas. Cerys Matthews - singer-songwriter, radio presenter, poetry lover and Welsh national treasure – could hardly believe the circumstances. "Life's a strange thing," she said before launching into a version of "Ring of Fire" by Johnny Cash, "I never thought I'd be singing pop songs in a church, next to the grave of Dylan Thomas". It was a homecoming gig of sorts for Cerys. Although she had rarely been to Laugharne (she shares Swansea as a hometown with the poet), "I've driven past it millions of times."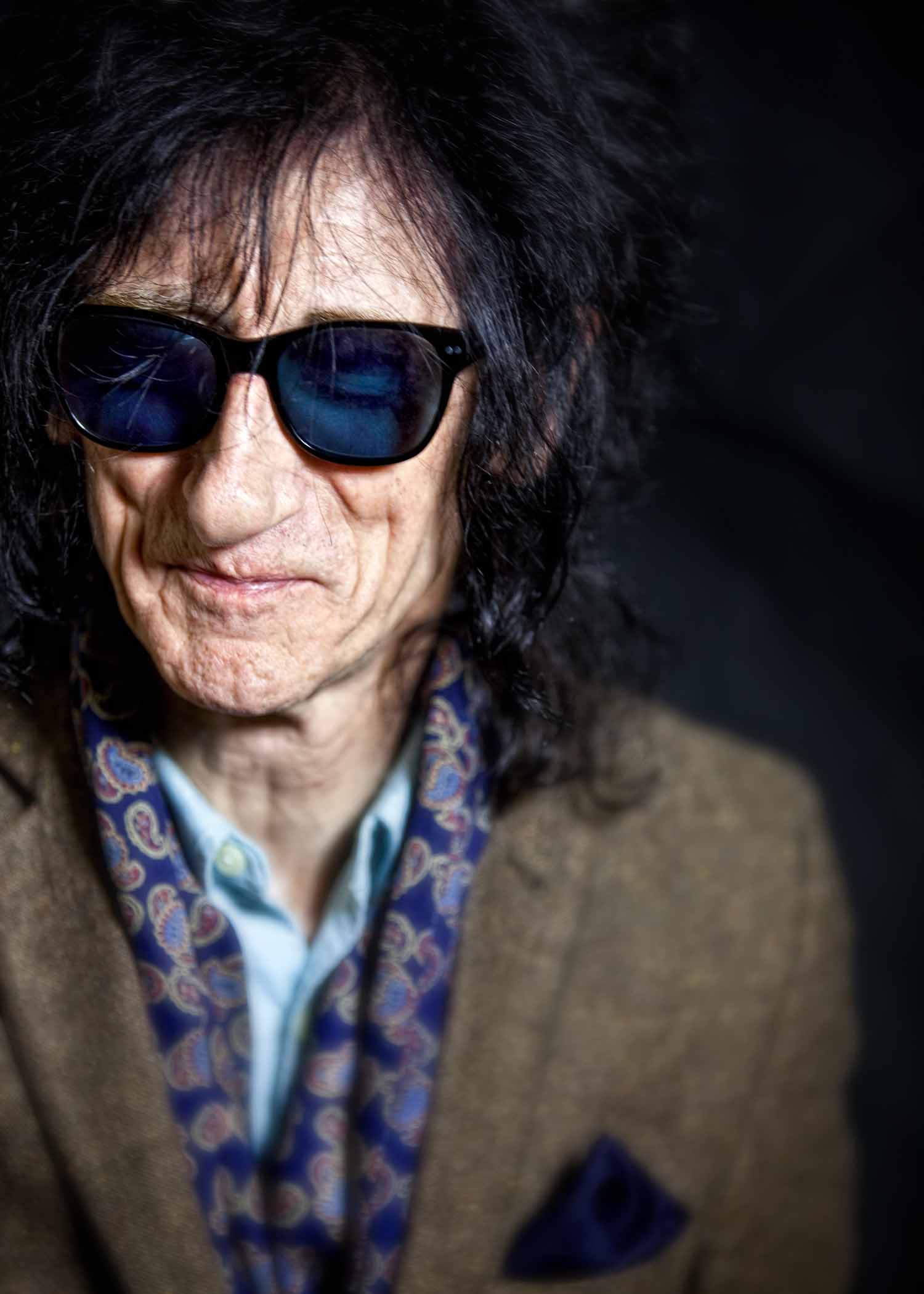 The pop songs were the exceptions in a set that had more in common with her support act – the wonderful singer-songwriter Julie Murphy – than her days as frontwoman of Catatonia. These days, Cerys is mellow and multi-talented, at home in front of a microphone as much for spoken word as for song. "Words are the important thing," she said, "as long as they are good words." Reading from her favourite writers - Burns and Yeats, Hemingway and Lorca - as well as inevitably from Dylan, Cerys couldn't exactly go wrong. It was an intimate, special kind of show. Inevitably though, it was her singing voice – by turns sultry, husky and sweet – that the crowd want to hear, and she doesn't disappoint. We get American country and flamenco-tinged numbers before Cerys brings it all back home with "Sosban Fach" and a moving finale of the Welsh hymn "Arglwydd Dyma Fi" (Lord, Here I Am).
Sunday saw the mix of Welshness and internationalism continue with North Walian surf-rocker Y Niwl playing into the early hours and then theartsdesk's Jasper Rees talking about Bred of Heaven, his book about searching for his Welsh roots, in the afternoon, while spoken word veteran John Cooper Clarke (pictured above right) made his pilgrimage to the Boathouse. At times mildly shambolic, at others almost spiritually uplifting, the Laugharne Weekend 2012 never failed to be entertaining. As it now says on the website, "See you next year. Roll me home, boys!"