Van de Wiel, Philharmonia, Wilson, RFH |

reviews, news & interviews
Van de Wiel, Philharmonia, Wilson, RFH
Van de Wiel, Philharmonia, Wilson, RFH
Great moments in Vaughan Williams's mighty 'A Sea Symphony'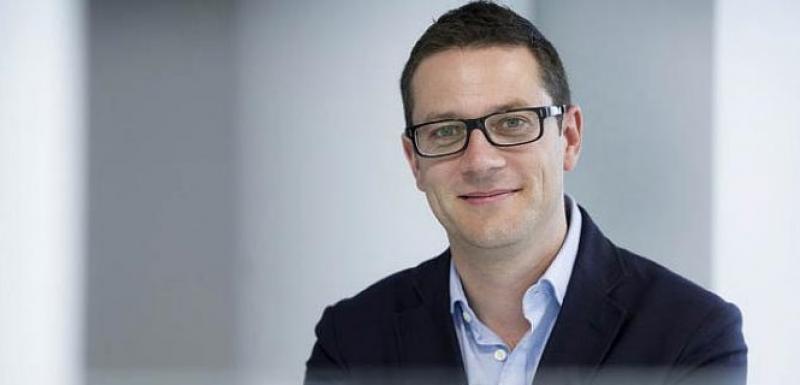 John Wilson: clear coordination in a Vaughan Williams epic
Vaughan Williams's A Sea Symphony, premiered in 1909, is from perhaps the last era in which pieces readily found favour with both critics and audiences alike. It launched Vaughan Williams's reputation as a major national figure at the age of 38, and has become a favourite of choral societies ever since. But looking beyond its status as a choral warhorse, how does it hold up more than a century after it was written?
At the time it was both following a fashion and striking out in a new direction. The first decade of the 20th century saw a number of major works on the theme of the sea, including those by Elgar, Stanford and Bridge. But Vaughan Williams's conception of a symphony in which the choir is central to the structure throughout is radical and bold.
'The Wasps' does everything a good overture should and the Philharmonia dispatched it vigorously
It is also a large-scale undertaking: Sunday's performance at the Royal Festival Hall featured 200 singers, an orchestra of 100, and lasted about 63 minutes (quite sprightly compared with some recordings). I heard Gustavo Dudamel's band struggling to fill the acoustic last weekend, but these massed forces had no problem, providing some clamorous, stirring climaxes. The orchestra was more refined in the quiet passages, although some of these in turn exposed weaknesses in the choral ensemble.
A Sea Symphony has one of the great openings: a brass fanfare followed by the choir's "Behold the sea itself", shifting sideways from B-flat minor to D major. This was delivered thunderously by the combined forces of Bristol Choral Society, Gloucester Choral Society and the comparatively diminutive Philharmonia Voices. But I always feel the rest of the piece fails to quite live up to the promise of those first moments.
There were, no doubt, some terrific passages. The soloists, Roderick Williams (pictured below) and Sally Matthews, were a good match, singing together well in their duets, particularly in the last movement. The choirs had the chance to show off impressive diction and accurate fast singing in the scherzo third movement. And the very ending was exquisite, and held listeners in silent suspense for several minutes, not something easily achieved with a London audience.
For much of this conductor John Wilson must take credit. He gave clear choral entries and coordinated his forces, despite the large physical distance between him and the choir. The unanimous placing of the final consonant of the first movement exemplified his control. Wilson became less rigid as things went on, and by the last movement he was dancing around the podium as if in one of the Golden Age musicals that are his speciality.
But ultimately perhaps A Sea Symphony is too much of a mighty sledgehammer for my taste, and I prefer the precision tooling of Vaughan Williams's Overture The Wasps. This does everything a good overture should in just eight joyful minutes, and the Philharmonia dispatched it vigorously. Credit must go in particular to trumpeter Jason Evans and guest principal timpanist Scott Bywater for driving things forward.
It was followed by an excellent reading of Gerald Finzi's Clarinet Concerto. Increasing age and maturity has made me more tolerant of Finzi: this concerto is much better crafted, and more interesting harmonically, than I might have conceded as a younger man. It had a persuasive advocate in Mark van de Wiel as soloist. The orchestra was strings only (I wondered if it was right to use as many desks for the Finzi as for the Sea Symphony later) and played with a winning uniformity of tone, but I felt van de Wiel had to fight their weight of sound in the loud passages. Elsewhere his rhythmic flexibility made the improvisatory lines float and fly, and he found an eloquence in the first movement's cadenza that was very affecting.
By the last movement Wilson was dancing around as if in one of the golden age musicals that are his speciality
rating
Explore topics
Share this article