Trifonov, LSO, Gergiev, Barbican |

reviews, news & interviews
Trifonov, LSO, Gergiev, Barbican
Trifonov, LSO, Gergiev, Barbican
A synaesthesiac's dream programme including a dazzling performance from a pianist with the world at his feet
Daniil Trifonov: 'doing all the right things to build a long and glorious career'
This concert brought to a close the London Symphony Orchestra's focus on Scriabin, in a series appropriately titled "Music in colour". The Third Symphony was partnered here with Messiaen's early work Les offrandes oubliées and Chopin's Second Piano Concerto – both in their own way richly colouristic works.
Though the LSO never puts half-baked goods on stage, it is fair to say that, having just returned from a European tour which included three performances of this programme, the result was even more polished than usual – especially considering Scriabin is hardly core repertoire these days.
Gergiev (pictured below) was clearly enjoying himself from the off in Messiaen's "médiation symphonique", with his toothpick baton digging to the core of the composer's directions, ranging from "profondément triste" via "déspéré", all the way the way to "avec une grande pitié et un grand amour". The reds, golds and blues of Messiaen's distant stained-glass window (borrowing from the composer's own description) set the scene perfectly for Daniil Trifonov's arrival and Chopin's explosively colourful concerto.
The sense is of one undulating whole, richly textured
It is wonderful to see a young pianist so thoroughly fulfil early promise, and it certainly seems like he is doing all the right things to build a long and glorious career. He combines a total technical facility – every run emerged from the Fazioli grand with crystal clarity – with an infinite variety of tone. And all is employed with devoted musicality: nothing was overdone, or too fast/loud/soft/slow.
The concerto itself is a pianistic showpiece, of course, with the orchestra very much hanging back and letting the soloist do the talking. Gergiev judged this accompanimental role perfectly and stayed well out of the spotlight, with a sensitive, attentive and unobtrusive reading. Trifonov's encore – Rachmaninov's juicy arrangement of the Gavotte from Bach's E major Partita for Violin – was delicately rendered and enthusiastically applauded.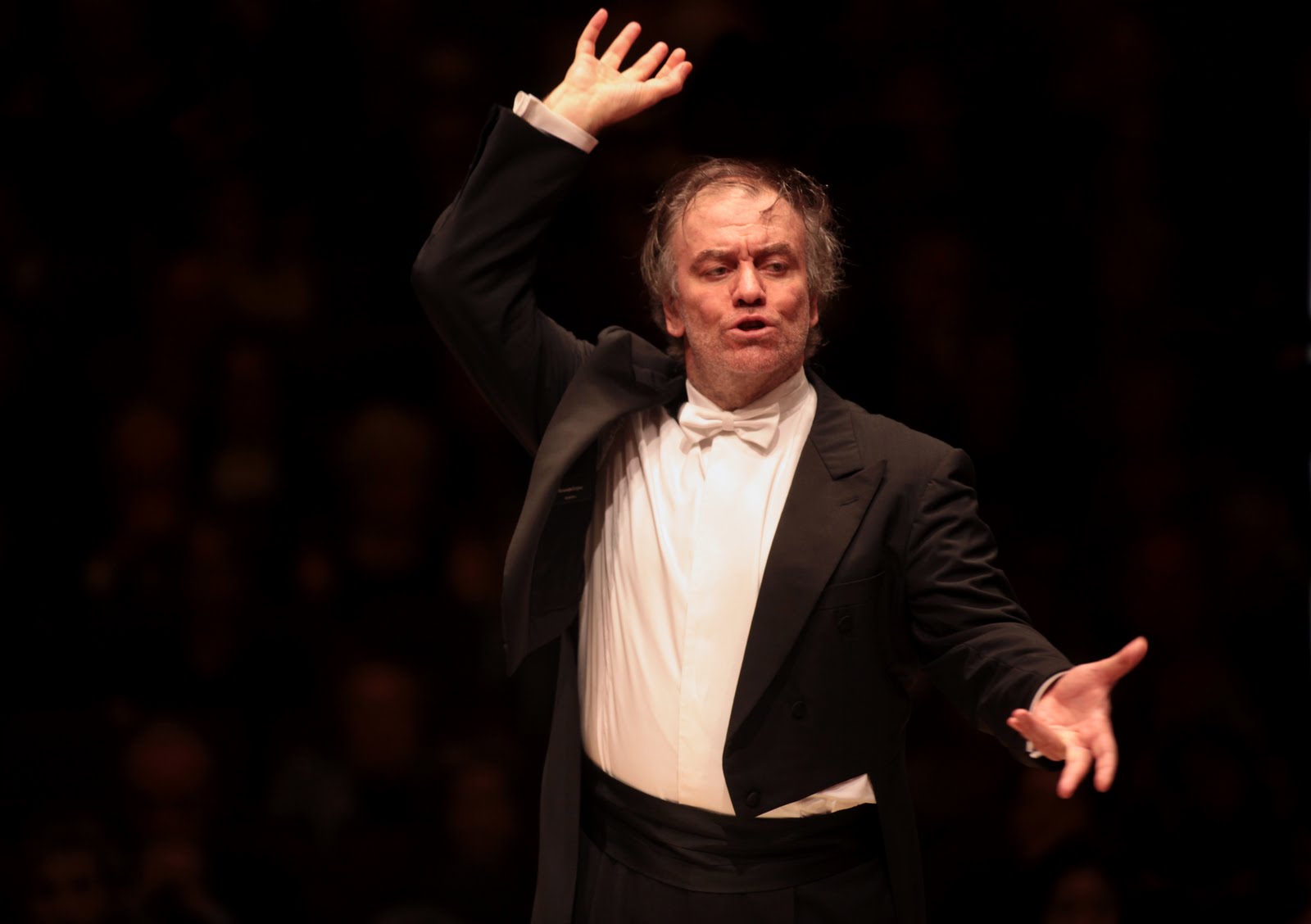 Scriabin's Third Symphony, "The Divine Poem", does have tone poem qualities, with its introduction and three movements running seamlessly, and sharing thematic material. The sense is of one undulating whole, richly textured and yes, colourful, but also sometimes directionless and formless. In a world dominated by the relative rigour and thrust of the Germanic symphony, one can certainly understand why a work such as this has failed to gain a strong foothold (its outing at the 2010 Proms, for example, came after an 89 year absence). But there was plenty to enjoy, and it was performed with great conviction by the LSO and Gergiev, for whom this is clearly of a labour of love. Various individual players got their chance to shine, with the orchestra's leader and principal clarinet doing so particularly brightly.