Philharmonia, Salonen, RFH review – bittersweet Berlin |

reviews, news & interviews
Philharmonia, Salonen, RFH review – bittersweet Berlin
Philharmonia, Salonen, RFH review – bittersweet Berlin
A Weimar culture series kicks off with comedy, joy – and pain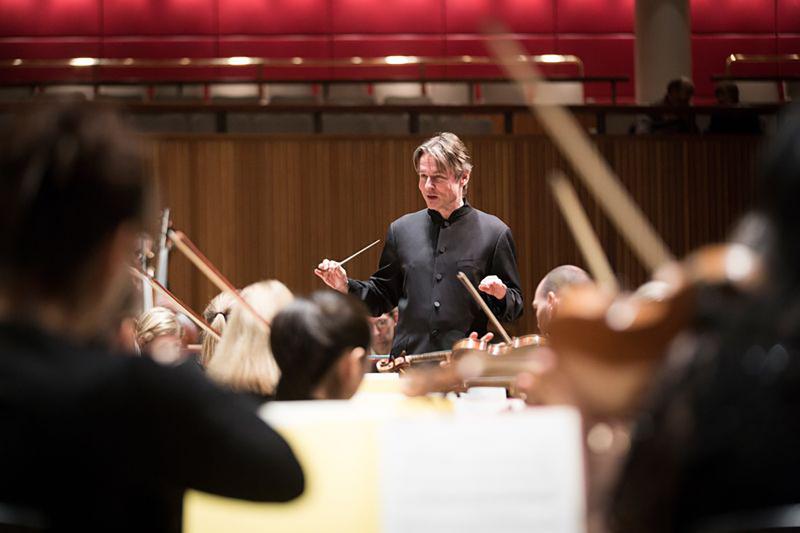 Fun under history's cloud: Esa-Pekka Salonen
Esa-Pekka Salonen and the Philharmonia kicked off their series of concerts devoted to the edgy culture of the Weimar Republic with a programme that featured three works (out of four) derived in some way from the musical stage. That included, as a rip-roaring finale, the conclusion to Shostakovich's football-themed ballet from 1930, The Golden Age. Given the theatrical energy that drove the evening along at the Royal Festival Hall, it felt at the outset slightly disappointing that we would see no (non-musical) drama on stage. Until, that is, Salonen got into his skipping, gesticulating stride as he conducted the 1956 orchestral suite adapted by Max Schönherr from Kurt Weill's score for The Threepenny Opera.
As he launched into "The Ballad of a Pleasant Life", the flying Finn went in for a succession of comedy-conducting routines that Eric Morecambe himself might have envied (and indeed emulated). While still managing to extract the right notes in the right order out of the Philharmonia, who clearly enjoyed the joke, Salonen proved that Brecht and Weill's mickey-taking spirit need not apply simply to the music. I especially relished the camp little pointing finger that cued in the final cymbal. The late Mr André Preview himself could hardly have done it better.
A project such as Salonen's Weimar Berlin: Bittersweet Metropolis will always have to balance the fun and the grim sides of the legacy left by the inter-war turbulence of German art. We know, all too well, how it all ended. Yet allow that hindsight to overshadow Weimar's exuberant sense of liberation, experiment and sheer irreverence, and you deny these works their special tang and bite. Like the Nazis who gradually fill Liza Minnelli's club in Bob Fosse's Cabaret, catastrophe has to creep up on us. Last night's opening event at the RFH kept the omens of disaster in check. Except, oddly enough, for the first item: Berg's three pieces from his 1925 opera Wozzeck, with the part of Marie tenderly but chillingly sung by the German soprano – and specialist in Weimar-era cabaret – Angela Denoke (pictured below by Johan Persson). The rending sorrow of the young woman's defencelessness and isolation hinted at the stark social injustices that Weimar, fatally, never properly overcame. The orchestra, meanwhile, conveyed all of Berg's curdled lusciousness and tainted sensuality across the spectrum of its characterful voices, from piccolo (Keith Bragg) down to tuba (Peter Smith).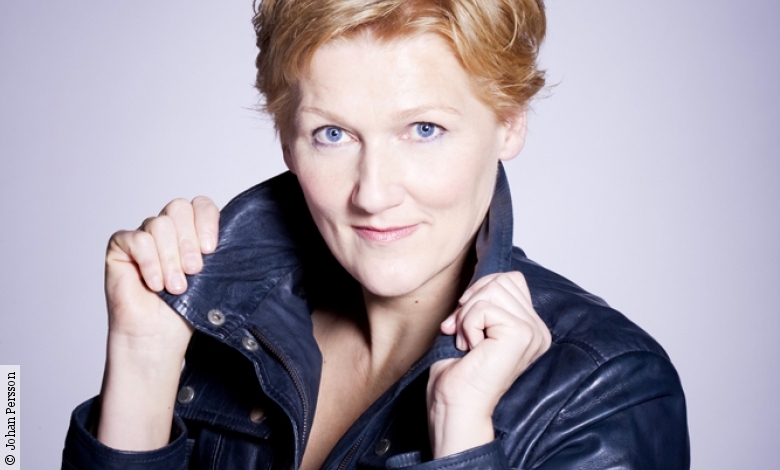 After such gorgeous but troubling intensity, the clever formality of Hindemith's 1925 Concerto for Orchestra came as something of a chill-out anticlimax. The music of Weimar's Neue Sachlichkeit ("New Objectivity") tendency often has this smart but somehow dry quality: so expertly acquainted with all the styles of the past (in this case, the Baroque concerto) but wary of any kind of expression that cracks the cool façade. Salonen and his players gave a wholly convincing account of the concerto, with the brass (as throughout the night) in glorious form. But even in the well-turned tutti clamour of the final movement (marked "Basso ostinato"), you cannot but feel the sophisticated calculation that lurks behind all this seeming mayhem. No doubts attached to the delivery, though – whether in leader Zsolt-Tihamér Visontay's solo passages or Jason Evans's skittish trumpet.
Weill's Threepenny Opera score, by contrast, enlists its knowing pastiche in the service of Bertolt Brecht's barbed social satire. Yet even here, notoriously, the music flew away from the politics to furnish greater and lesser stars with a sheaf of sure-fire hits for decades to come. For all Salonen's entertaining podium stunts, Schönherr's big-band arrangement sometimes feels too formal, too polite, as if he yearned to escort Mackie Messer and his louche chums out of their squalid low dives and into starched-shirt concert halls. Weill's own wind-ensemble arrangement, the Little Threepenny Music, sounds closer to the insurrectionary spirit of the original production. The Philharmonia again played splendidly, and with bubbling wit. But if you want to hear rude, subversive insolence in this music, try none other than Otto Klemperer's 1931 recording with the Berlin State Opera band.
Salonen's programme, collectively entitled The Sounds of Change, came to an end with an absolute show-stopper. Inspired by his exposure to Weimar styles on a prize-winner's trip to Berlin, Shostakovich's score The Golden Age accompanies a ballet with a fanciful-sounding plot about a Soviet football team that foments revolution on a tour of the decadent, capitalist West. For the ridiculous, ecstatic finale, Shostakovich chucks everything into the orchestral pot, from the ferocious brass attack and shimmering tremolo strings at the beginning to the hilarious (and brilliantly executed) false endings that lurch from one premature climax to another. It's youthful, invigorating and above all optimistic music, infused with overflowing animal spirits that conductor and orchestra captured and channelled to perfection. A sort of neo-classical skeleton lies behind the dance-band exhilaration of the orchestral moves, and the Philharmonia revealed its strong bones. Salonen and his revolutionary guards raised the roof with the managed delirium of their final gallop. Bliss was it, still, in that dawn to be alive. No doubt the shadows will lengthen as Bittersweet Metropolis advances. For now, pure delight propelled the young Russian's memories of booming Berlin.
Salonen proved that Brecht and Weill's mickey-taking spirit need not apply simply to the music
rating
Share this article
Subscribe to theartsdesk.com
Thank you for continuing to read our work on theartsdesk.com. For unlimited access to every article in its entirety, including our archive of more than 10,000 pieces, we're asking for £3.95 per month or £30 per year. We feel it's a very good deal, and hope you do too.
To take an annual subscription now simply click here.
And if you're looking for that extra gift for a friend or family member, why not treat them to a theartsdesk.com gift subscription?