Kozhukhin, BBCSSO, Menezes, Usher Hall, Edinburgh review - shimmering Saariaho and moody Mendelssohn |

reviews, news & interviews
Kozhukhin, BBCSSO, Menezes, Usher Hall, Edinburgh review - shimmering Saariaho and moody Mendelssohn
Kozhukhin, BBCSSO, Menezes, Usher Hall, Edinburgh review - shimmering Saariaho and moody Mendelssohn
Italian-Brazilian conductor takes full command in her Scottish debut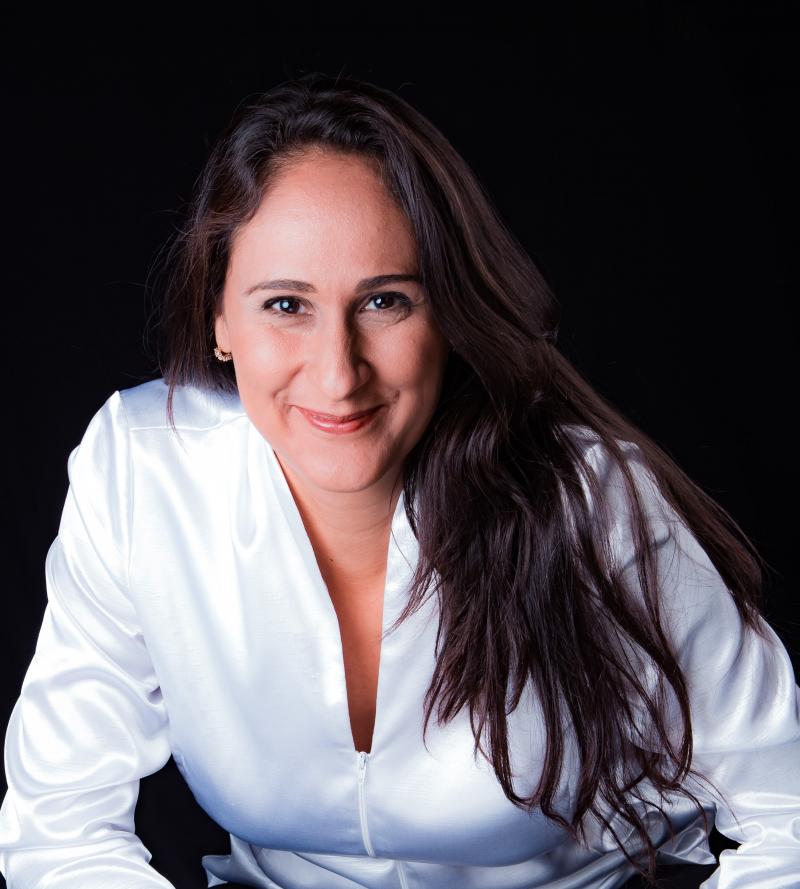 How apt that on her first visit to Scotland, Italian-Brazilian conductor Simone Menezes would lead the BBC Scottish Symphony Orchestra in a performance of Mendelssohn's Third Symphony, the "Scottish". Though there may not be many particularly "Scottish" sounding melodies in this piece, its overall sound conjures up the brooding moods of the Scottish landscape.
One scene which was particularly evident here was of an angry Atlantic, the body of water Mendelssohn would have crossed to reach the Hebrides, the group of western islands which inspired his famous overture, written at the same time that he began work on this symphony. Menezes deftly teased out the swells and surges of the first movement with power and poise. The second, Vivace non troppo was delivered with a joyful buoyancy, with expressive yet clear woodwind, while the stateliness of the third continued with the dark, misty hues of the first. The final movement – the weightiest of the four – had gorgeously grimy sounds in the lower strings which were delightfully balanced with lightsome melodies in the violins. The final passage was strong and strident, though Menezes could have played with the rhythm just a little to help it keep its spark right to the end.
The soloist in the first half was Russian pianist Denis Kozhukhin, whose performance of Ravel's Piano Concerto in G was steeped in dreamy impressionism with hints of sultry blues. His isolation of the solo part's different voices was expertly executed, perhaps most notably in the middle of the second movement. The introduction of a quiet, discordant melody was so artfully displaced it was like he was employing some kind of instrumental ventriloquism. The piece beings with the crack of a whip and it set the pace for a crisp and ebullient ride through the first movement, allegramente, with Menezes's beat consistently clear. The final presto movement was again a nimble number, Menezes rounding off the first half with a flourish.
The concert began with Lanterna magica, a substantial single-movement work by Kaija Saariaho. Translating as "Magic Lantern", Saariaho's music beautifully conveys not only a glowing luminosity, but the essence of something made all the more precious by its fragility. The work's title is actually a nod to the autobiography of the Swedish filmmaker Ingmar Bergman, and refers to the first machine to create the illusion of a moving image. Certain words of Bergman's text are whispered into flutes, partly as a musical response on the part of the composer to Bergman's description of different cinematographic lights. Menezes had full control of the orchestra through Saariaho's seamlessly shifting tempos, creating a subtly shimmering soundscape.
It was like Kozhukhin was employing some kind of instrumental ventriloquism
rating
Explore topics
Share this article