Khatia Buniatishvili, Queen Elizabeth Hall
Khatia Buniatishvili, Queen Elizabeth Hall
Jekyll and Hyde pianist weaves a magic web, then shreds it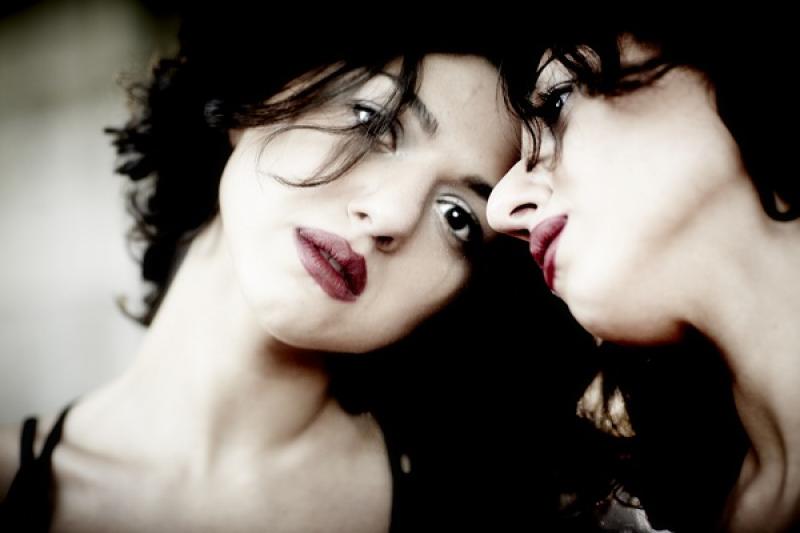 Khatia Buniatishvili: through the looking glass, not always in a good way
A voluptuous dream in sequined silver, the nearly-27-year-old Georgian pianist Khatia Buniatishvili sat down at the keyboard and instantly transcendentalised her mermaid look as Ravel's Ondine. Even Brahms took to the life aquatic of her recital's first half. For the second, though, there should have been a costume change into a clown suit with a tatty tutu pulled over it.
Never have I witnessed a crazier trip through the distorting mirror – and if even Stravinsky's mad puppet Petrushka couldn't take the relentless onslaught, what about the poor old Chopin Second Scherzo and the Ravel
La Valse
transcription?
It's weird: the rolling and splashing hadn't bothered me at all in Buniatishvili's wild interpretation of the Liszt B minor Sonata a couple of years back, which had others frothing at the mouth. But Liszt has pretensions that I've never heard in Chopin, and there was no chance of getting to the essence here with pecked unisons and snatched, stagey roars. Let's be fair, Buniatishvili never bashes even when she only approximates with that formidable technique; it's just that she steals all the thunder from the real climaxes as she presumably imagines she's living the moment.
More best intentions were unravelled as Hyde overwhelmed Jekyll in a final encore Ravel's image of the dance never sounded remotely like a waltz, and hardly approximated even to some demented Caucasian lezghinka; it was doomed to gape and totter far too soon, and the only wonder was that it ranted on as long as it did. Even the Russian Dance of Stravinsky's puppets, diatonic C major to contrast all the more strikingly with the harmonic dissolution of manic Petrushka in his cell, crashed into polytonal chaos more than once and thudded like the more outlandish rituals of The Rite of Spring (for which, in fact, this saner music was originally destined). When all was frantic activity, you just couldn't hone in on the dramatic, balletic signposts even of the fairground folksongs.
Dodgy musicianship, then? It's not that simple. Buniatishvili is a magical storyteller when she wants to be, hypnotising the audience in a nocturnal silence that was almost deafening with the spooky denizens of Ravel's Gaspard de la nuit; only in the concluding "Scarbo" did doubts creep in about staying power and cumulative force. The pianissimos of three late Brahms intermezzi were spellbinding on Buniatishvili's ever so slightly self-conscious terms, too; she remained more a kingfisher flashing over the music's surface than a glider in its broad flow.
This recital was always destined to be the polar opposite of Nikolai Lugansky's deep musicality in the previous recital of the QEH series, but I'd hoped it would be so in a good way. More best intentions in a return to the dream world with Wilhelm Kempff's exquisite transcription of a Handel Minuet were unravelled as Hyde overwhelmed Jekyll in a final encore that should never have been treated as such, the bluesy toccata finale of Prokofiev's Seventh Sonata ripped out of its original context (why, when there are quite a few racy Prokofiev miniatures which do stand by themselves?). Slam on the brakes, Khatia, take time out and put the music first: you're too phenomenal a pianist to be caught up in the sensationalist whirlwind like this. And don't be deceived by the half of the public which thinks that's what virtuoso pianism is all about.
She remained more a kingfisher flashing over the music's surface than a glider in its broad flow
rating
Share this article