Khatia Buniatishvili, Wigmore Hall/ Pierre-Laurent Aimard, Queen Elizabeth Hall |

reviews, news & interviews
Khatia Buniatishvili, Wigmore Hall/ Pierre-Laurent Aimard, Queen Elizabeth Hall
Khatia Buniatishvili, Wigmore Hall/ Pierre-Laurent Aimard, Queen Elizabeth Hall
Death and transfiguration variously handled in two Liszt-saturated recitals
Thursday, 08 December 2011
Buniatishvili: playing to Liszt's dance-of-death side in a crazy programme
Before his slightly over-extended majesty drops behind a cloud at the end of this bicentenary year, and following Louis Lortie's light-and-shade monodrama on Sunday, Franz Liszt has moved back to left-of-centre in two ambitious midweek concerts.
In the second instalment of Pierre-Laurent Aimard's rather drily named "Liszt Project" last night, the composer became a kind of black hole absorbing even adventurous successors; but I suspect his dance-of-death side would have disposed him even more favourably to the crazy ambition of Khatia Buniatishvili's half-elegiac programming the night before.
Of the two recitals, Buniatishvili's was easily the more wayward, yet will surely stick more obstinately in the mind. She seems, to use an analogy the classically minded Liszt might recognise, to play either Orpheus at his lutiest or the Maenads at their most limb-tearing - but consummately in both cases. Maybe there's often nothing much in-between, yet at its most magisterial, this is great pianism.
Unanchored, Buniatishvili's approach sometimes makes you fear for your life in a less than good way, and that often applied to the Liszt-centric early portion of the programme. His transcription of Bach's A minor Prelude and Fugue dropped nectar from heaven in its first notes, but quickly swelled to grandiosity and suffered from one ungainly fugal bump-up of dynamics. The best known of the Liebesträume, and the only one of the advertised three to emerge – the entire opus would have made for an even more enormous programme – never quite settled to the magic of Buniatishvili's filmed performance (see video below), and the Schubert Lieder transcriptions came across as more metrically pianistic than singer-free. The Wigmore Steinway's sustaining pedal which Buniatishvili seemed to be having trouble throughout in flawlessly releasing seemed to be covering up some approximate bluster in a very unsteady ride through the Erl King's realm.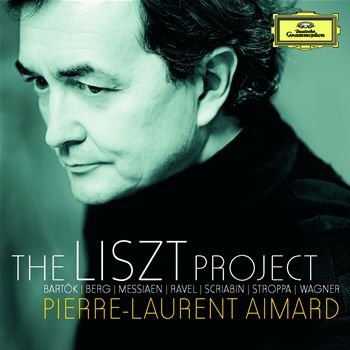 Then some of the Georgian's poised singularity returned for Chopin's Fourth Ballade, leading us on a riven journey from the surprisingly insouciant opening theme. The fractures of the Second Piano Sonata were even better suited to Buniatishvili's extremes; the meaty flanks of the Scherzo have never sounded to me more tumultuous, more miraculously stilled by one of Chopin's simplest but most inspired melodies.
It was daring, too, to move on within the same half to another sonata of violence encasing elegy, Prokofiev's Seventh, which seems to catch a gust of the icy wind from Chopin's ever-startling final Presto and toss it disconsolately around. I was prepared, from having caught Buniatishvili's coruscating interpretation earlier this year at Cheltenham, for the unique depths she conjures from the tolling that shatters the central Andante caloroso – in her hands this sounds like the most desolate passage in all Prokofiev – but hadn't then registered the even more awful hammering on a middle-register note in the first-movement development. That note had understandably all but given up the ghost in the well-chosen epitaph of an encore, Chopin's F sharp minor Prelude; but it was worth it.
I wonder whether even the disconsolate old composer would have felt quite comfortable with Aimard's first-half kingdom of unredeemed shades
Aimard, I suspect, would have left the QEH Steinway in better nick. He is hardly a pianist of such extremes, but that should not imply lack of weight in another test of stamina, Liszt's B minor Sonata. It may have shunned the human drama of Buniatishvili's wild, audience-dividing Wigmore performance last year, but rather clarified the structure, the masses, voids and even the central poetic delicacy, surprisingly well. Double octaves duly thundered; low chords sounded, as Swedish poet Tomas Tranströmer has written of Liszt's late gondola pieces, "so heavy they ought to be sent to the mineralogical institute in Padua for analysis".
You could see the grim logic of Aimard's through-composed first half, larding rather than lacing Liszt's experimental late aphorisms with lesser works by great masters. Wagner's A flat "album piece" sounded so doggedly unexceptional that you would be hard-pressed to believe it written for the woman who inspired so revolutionary a work as Tristan und Isolde, Mathilde Wesendonck. Berg's early sonata floated restlessly straight out of Liszt's Nuages gris, and sounded a little grey itself in Aimard's solid, unsilvery palette; Scriabin's Black Mass Sonata could have done with more incandescent diablerie, too. It was another short work of Liszt's final years, Unstern! Sinistre, disastro, which glowed most in the dark of this three-quarters of an hour in Hades; but I wonder whether even the disconsolate old composer would have felt quite comfortable with Aimard's first-half kingdom of unredeemed shades.
Watch Khatia Buniatishvili perform Liszt's Liebestraum No 3
Watch Pierre-Laurent Aimard play Liszt's Unstern! Sinistre, disastro
Buniatishvili seems to play either Orpheus at his lutiest or the Maenads at their most limb-tearing - but consummately in both cases
Share this article