Frank Zappa's 200 Motels, Royal Festival Hall |

reviews, news & interviews
Frank Zappa's 200 Motels, Royal Festival Hall
Frank Zappa's 200 Motels, Royal Festival Hall
This exuberantly chaotic musical portmanteau is much more than a period curiosity
Wednesday, 30 October 2013
Remarkably authentic: Tony Guilfoyle as Frank Zappa
One of the joys of the Southbank Centre's year-long The Rest Is Noise series has been the opportunity to hear some unusual period pieces among the more standard repertoire. In the case of 200 Motels it is a concert premiere for a genre-bending work which was pulled from its 1971 Albert Hall slot due to complaints about its obscene content.
The piece began life as the score to a film co-written and directed by Zappa and Tony Palmer. Described as a "surrealistic documentary" about life on the road, the film itself feels like a museum piece and is, with the best will in the world, borderline unwatchable. However, as a concert performance, this chaotic portmanteau of musical styles, with its bawdy humour and madcap exuberance, was absolutely thrilling. Zappa's musical influences are all there in the maelstrom – Boulez, Stockhausen, Varèse, Webern, modern jazz, as well as good old rock and roll. The styles crash into each other, veering in and out of tonality, and it was sometimes difficult to follow – though not apparently for Dutch conductor Jurjen Hempel, who managed to keep the ball rolling nicely.
Claron McFadden had her way with a life-sized dummy dressed as Frank Zappa
A vast amount of percussion formed a bric-a-brac horseshoe around the Festival Hall's wide stage, and was called upon to make a great deal of noise at times. A rock band and multiple synths and keyboards sat alongside the tailcoats of the combined BBC Concert Orchestra and Southbank Sinfonia with added saxophones and a trio of classical guitars. Along with the London Voices – alternately backing vocalists, choir and Greek chorus – was a cast of speaking and singing roles who unfolded the drama (such as it is). Jazz singers Brendan Reilly and Ian Shaw took the two central roles of Howard and Mark, showing off impressive vocal ranges and getting very much into the anarchic spirit of the piece.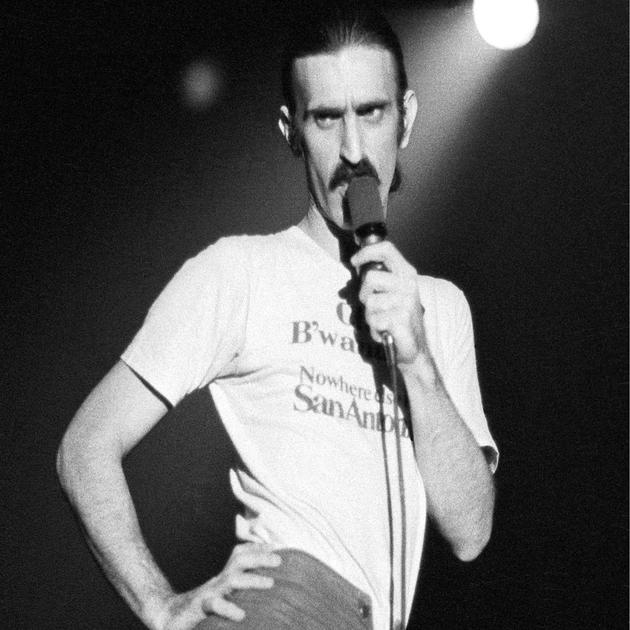 Claron McFadden as the unnamed soprano was very impressive in the disjointed and demanding vocalisations, and very entertaining as she had her way with a life-sized dummy dressed as Frank Zappa. Meanwhile, Jay Rayner (of foodie fame) and Jessica Hynes (of Spaced and Twenty Twelve) were Good and Bad Conscience, Irish actor Tony Guilfoyle was remarkably authentic as Frank, while Richard Strange (who describes himself as "writer, musician, composer, nightclub host, curator, actor and adventurer") was clearly enjoying himself as he boomed his way through the role of Rance.
Is it for everyone? Certainly not. Some people will be unwilling to look beyond the smut and the chaos to find the unique and wonderful musical personality behind it. For this performance, Zappa fans could legitimately complain that excising most of the rock songs that appear in the film skewed the balance of styles (though the standing ovation certainly didn't suggest any disappointment). Also, such complex and frequently unidiomatic orchestral writing, combined with the disparate elements around it, could certainly have benefitted from additional rehearsal time to tighten it up even more. But to have taken it on at all displayed real backbone from all involved, and the result was an absolute delight.
Some people will be unwilling to look beyond the smut and the chaos to find the unique and wonderful musical personality behind it
rating
Share this article