Faust, Chamber Orchestra of Europe, Haitink, Barbican |

reviews, news & interviews
Faust, Chamber Orchestra of Europe, Haitink, Barbican
Faust, Chamber Orchestra of Europe, Haitink, Barbican
Tragedy followed by levity in a rich programme with veteran Dutch conductor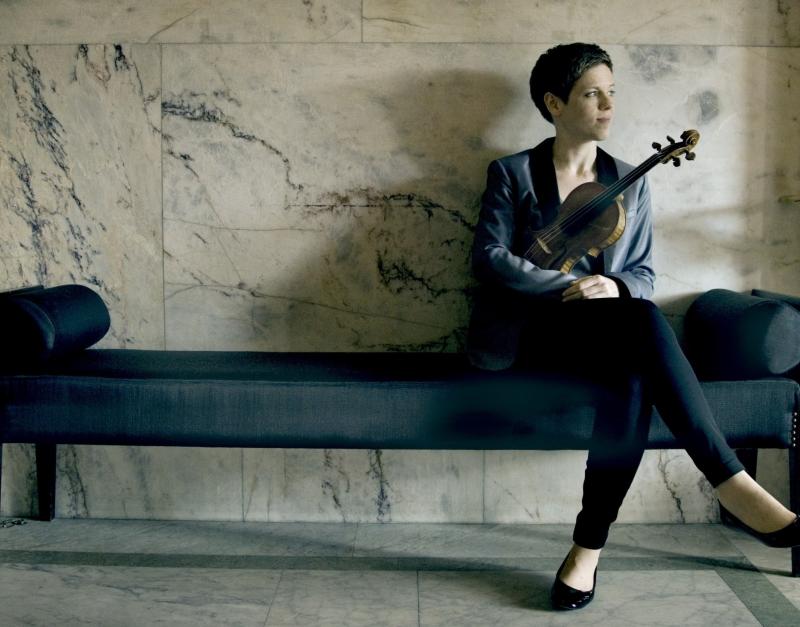 Isabelle Faust
In the year of his 85th birthday, and his 60th season as a conductor, Bernard Haitink is hardly taking it easy, with concerts with various orchestras around Europe and the US including an appearance at the Proms. In this visit to London with the Chamber Orchestra of Europe he may not have been bounding up the steps to the stage, but his powers with the baton remain undimmed.
His is a stately and commanding presence at the podium, almost still apart from the arms and the occasional emphatic step forwards. This proved plenty with which to wring out the tragic drama from the two works in the first half of the programme, Schumann's Manfred Overture gradually winding down and falling still, laying the ground for Berg's devastating Violin concerto.
Isabelle Faust's performance was a masterclass in dramatic intensity: beginning with dry, wispy notes, gradually bringing vibrato in as the work began to gather pace. Bravely, Faust was prepared to allow her tone to not always be beautiful, to get raspy, gravelly sometimes, especially in the death throes of the second movement. She was also not afraid to dip under the orchestral texture, so as to rise up again all the more effectively. For what is the struggle of individual against orchestra if there is no jeopardy? (Try telling that to recording engineers who invariably boost the soloist – but that's another story.) Haitink made sure she wasn't swamped completely, and the orchestra responded sensitively.
After this weighty first half, the 'awakening of cheerful feelings on arriving in the country' of Beethoven's Pastoral Symphony was a blessed relief. In work in which there is barely a sniff of minor key until the fourth movement, even there passing quickly, the challenge is to shape the levity. Dynamic contrast is crucial and Haitink, conducting without the score, made sure the first movement's long crescendos were paced perfectly and, never heavy-handedly, applied the same sculptural touch throughout. It was a performance that served the symphony very well.
The Chamber Orchestra of Europe brought the tighly-knit sound it is well known for, with warm but never slushy strings and a top-notch wind ensemble. Its strength as a unit is the thing, but oboe, clarinet, flute and bassoon all got their chance to shine in solos and took it with relish.