Classical CDs Weekly: Ståle Kleiberg, Lise Davidsen, Park Avenue Chamber Symphony |

reviews, news & interviews
Classical CDs Weekly: Ståle Kleiberg, Lise Davidsen, Park Avenue Chamber Symphony
Classical CDs Weekly: Ståle Kleiberg, Lise Davidsen, Park Avenue Chamber Symphony
Norwegian contemporary music, a young soprano's debut disc and three 20th century ballet suites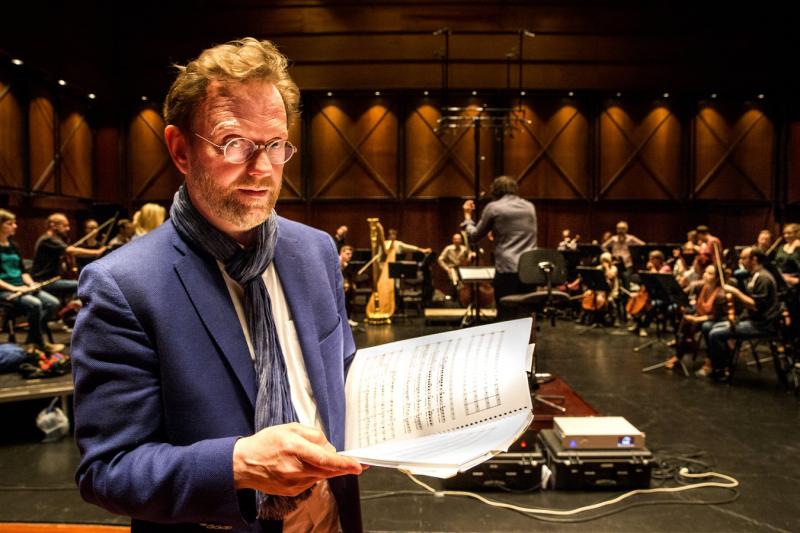 Believing in heather: composer Ståle Kleiberg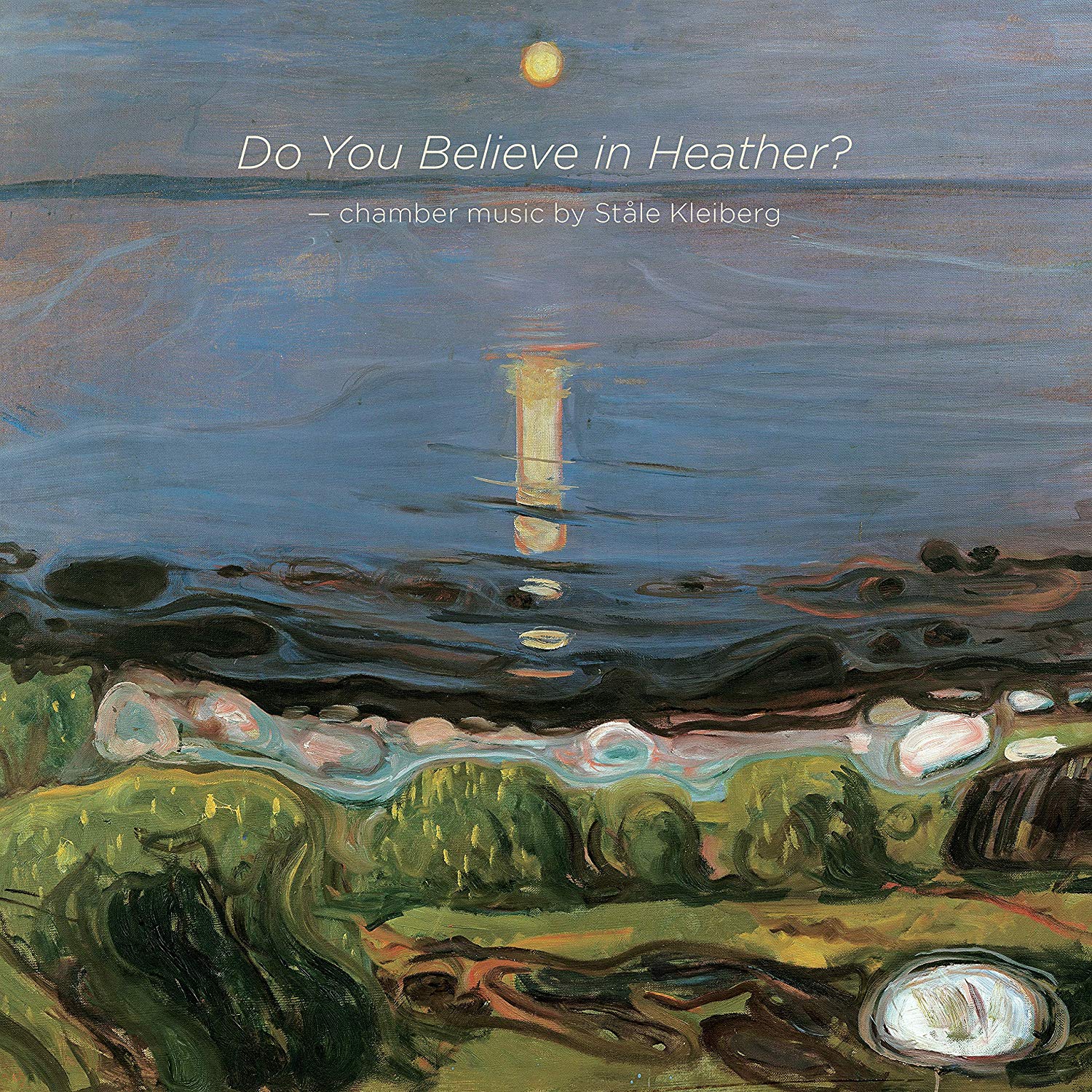 Do You Believe in Heather? Chamber music by Ståle Kleiberg (2L)
Ståle Kleiberg's String Quartet No 3 is a masterpiece, I think. Small but perfectly formed, it's unassumingly brilliant. Kleiberg's use of "extended tonality" is fascinating: listen to this quartet blind and you'd have a hard time placing it chronologically. Structurally impressive and melodically rich, it grips like a benign vice. Especially in the closing seconds, a physically exhilarating tie-up of loose ends which culminates in a deliciously unexpected final chord. Honestly, it's seriously, seriously good, and wonderfully played here by a quartet led by Norwegian violinist Atle Sponberg. There's another chamber work on this disc: Kleiberg's Trio Luna, a three-movement piece scored for flute, viola and harp. As with the quartet, much of the appeal lies with Kleiberg's ability to fuse archaic and contemporary elements. There's nothing to frighten the horses here, which isn't to say that these moonlit nocturnes aren't engaging and entertaining. Violist Jan Petter Hilstad's husky tone should seduce the unwary.
Two song cycles complete the anthology, both setting texts by the Norwegian poet Helge Torvund. Both are performed by mezzo-soprano Marianne Beate Kielland, Kleiberg responding to Torvund's quirky verses with music of elegant beauty. The last song from Do You Believe in Heather is a persuasive ode to the joys of nature, where glances from a robin and a squirrel are enough to make us forget the crapness of modern life. The Light Smith is again accompanied by Ole Christian Haagenrud, clarinettist Ida Kateraas joining the pair. Kielland sings of sensuality and sand dunes. She's superbly clear, and full texts and translations are provided. That this disc is so enjoyable is also down to the production values. Balance engineer and recording producer Morten Lindberg neatly sums up what his 2L label tries to achieve, suggesting that "a really good recording should be able to bodily move the listener". There's an abundance of warmth and clarity in the recorded sound: bodily movement is optional, and the sleeve art is cool.
Lise Davidsen: Wagner and Strauss Philharmonia Orchestra/Esa-Pekka Salonen (Decca)
Wilhelm Furtwängler and the Philharmonia gave the posthumous premiere of Strauss's Four Last Songs with soprano Kirsten Flagstadt in 1950. Nearly 70 years later, here's another Norwegian soprano having a go with the same orchestra, Lise Davidsen's Straussian credentials established thanks to a Glyndebourne production of Ariadne auf Naxos in 2017. Davidsen is excellent: tonally lustrous but youthful. She doesn't overdo the sentiment, and Esa-Pekka Salonen leads a refulgent Philharmonia in warm, flowing accompaniments. The soft close to "September" is deliciously mellow (listen out for Nigel Black's horn solo), and "Im Abendrot" opens with a delectable warm bath of sound. Really, really good, a performance which will put a spring in anyone's step. These weren't actually the composer's last gasp, two more works emerging before his death in 1949.
There's a lot more Strauss on this disc: a melting account of "Es gibt ein Reich" from Ariadne and the Op 27 Vier Lieder. Loveliest of the lot is the little "Wiegenlied", and we also get Wolfgang Rihm's orchestration of "Malvern", Strauss's actual last song. Two arias from Wagner's Tannhäuser are thrown in by virtue of Davidsen soon starring in a forthcoming Bayreuth production; Strauss's wife Pauline also sang the role of Elisabeth in 1894. All beautifully done, and a debut disc which deserves the hype.
Symphonic Dances: Music by Copland, Ravel and Stravinsky Park Avenue Chamber Symphony/David Bernard (Recursive Classics)
Three iconic 20th century ballet suites make a good compilation in suite form, though if you're familiar with the pieces you want (mostly) to hear the full versions. Copland's Appalachian Spring sounds miraculous in its original chamber scoring. The orchestral transcription is still a work of genius, Copland's bold, brassy rewrite setting a template for widescreen Americana which still sounds fresh. David Bernard's performance has enough energy to make one forgive the occasional scrappy corner: Copland's changes of metre are as tricksy as anything in Stravinsky. There's a nice sense of stillness in the closing minutes, the strings' stripped-back delivery perfect for the music. I still miss that large chunk of music which Copland excised for this suite, though, and it's the same with Stravinsky's 1919 Firebird distillation – it's effective, but both the full ballet and the 1945 suite are more fun.
There are longeurs in Ravel's complete Daphnis and Chloé, though you do get an offstage chorus and a wind machine as compensation. Bernard gives us the second suite, finishing with a breathless, exciting "Danse générale" notable for some very French-sounding trumpets. All good, though the recorded sound is over-reverberant and boomy at times, smudging much of the detail: these players deserve a closer, drier acoustic.
Structurally impressive and melodically rich, it grips like a benign vice
Explore topics
Share this article