Classical CDs Weekly: Hans Abrahamsen, Lully, Strauss, Duo Jatekok |

reviews, news & interviews
Classical CDs Weekly: Hans Abrahamsen, Lully, Strauss, Duo Jatekok
Classical CDs Weekly: Hans Abrahamsen, Lully, Strauss, Duo Jatekok
Danish string quartets, two sets of incidental music and the legacy of an American pianistic partnership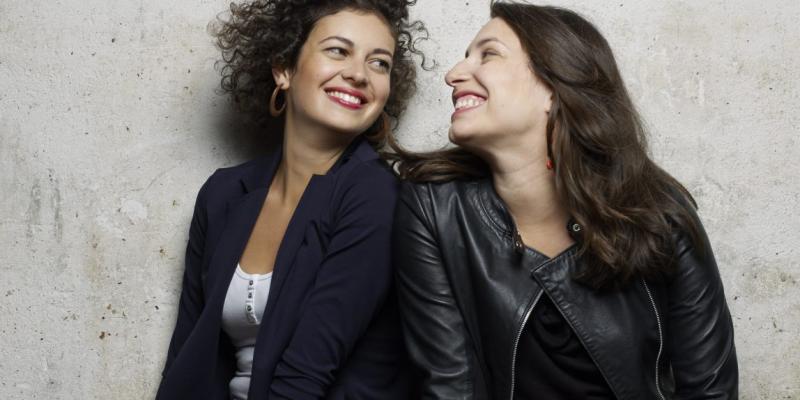 Cigars and cognac: Adélaïde Panaget and Naïri Badal of Duo Jatekok
Hans Abrahamsen String Quartets No. 1-4 Arditti String Quartet (Winter & Winter)
The opening section of Danish composer Hans Abrahamsen's 2012 String Quartet No. 4 is subtitled "light and airy", and, aptly, the four strings produce extraordinary, airy sonorities: a sequence of euphonious, ethereal whistles which suggest distant wind. At certain points, the music becomes elusive to the point of invisibility, moving imperceptibly into a faster, featherlight "dance of light", the mood revisited in Abrahamsen's shimmering finale. The technique is ingenious, the craft immaculate, though neither should detract from the fact that this is a gloriously entertaining modern chamber work: a piece to fall in love with. Abrahamsen's four quartets are programmed in reverse chronological order by the Arditti Quartet, allowing us to see how he got to No 4. Its predecessor was written in 2008, each of the opening string lines unfolding in a different metre. Despite the complexity, the impression is of warmth and simplicity. Abrahamsen's compositional cards are always kept close to his chest.
Quartet No 2 is a very different creature; the rhythms and harmonies cleaner and sharper, the second movement suggesting the Stravinsky of L'histoire du soldat. The closing minutes are bleakly effective. It doesn't prepare one for the appealing peculiarities of Abrahamsen's Ten Preludes, or Quartet No 1, a sequence of tiny movements seemingly charting a progression from astringent dissonance to spare refinement. The last movement, however, sends us somewhere else again, an immaculately realised baroque dance in a bright C major. You have to go with it. Excellent performances, and life-enhancing sleeve design – a winner.
Lully: Le bourgeois gentilhomme, Strauss: Der Bürger als Edelmann Norwegian Chamber Orchestra/Terje Tonnesen (Lawo Classics)
I'd forgotten how enjoyable Strauss's incidental music to Molière's Le bourgeois gentilhomme (or Der Bürger als Edelmann) is. The bigger tone poems can sound bloated and pompous in the wrong hands, whereas this nine-movement suite, scored for a virtuoso chamber orchestra, sparkles, the clear lines and bright colours anticipating Stravinsky's Pulcinella. It does need superb players, and gets them here: Terje Tonnesen's swaggering Norwegian Chamber Orchestra totally unfazed by Strauss's technical demands. Check out trumpeter Brynar Kolbergskrud's effortless acrobatics at the start of the third movement, or the parade of musical in-jokes which fill the final, dinner-inspired movement.
An earlier dance includes Strauss's lush transcription of a sarabande by Jean-Baptiste Lully, who'd written his own incidental music to Molière's play in 1670. Excerpts from his score make for a fascinating coupling. Lully's more formal, austere idiom proves deceptive: prolonged exposure makes the music's charms increasingly apparent, and the use of modern instruments here never leads to any sense of heaviness. The tiny Troisième Air is an effervescent treat. Excellent sound and appealing artwork too.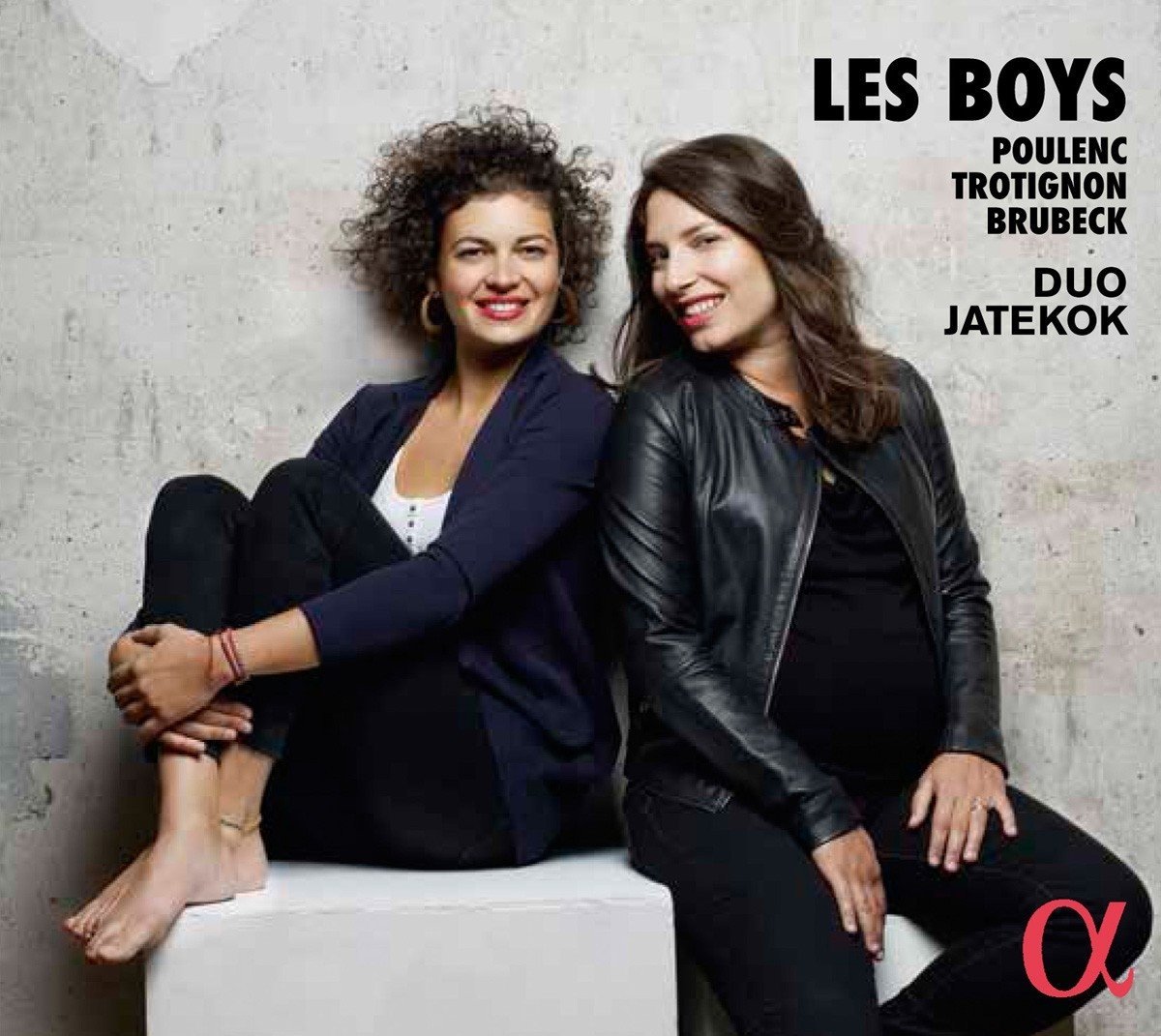 Les Boys: Music for Two Pianos by Trotignon, Poulenc and Brubeck Duo Jatekok (Adélaïde Panaget and Naïri Badal) (Alpha Classics)
Les Boys? The 'boys' in question were pianists Arthur Gold and Robert Fizdale. The pair met in New York as Juilliard students, forming a life-long musical and romantic partnership and commissioning works from composers as diverse as John Cage and Georges Auric. Improbably, they forged a second, late career as hosts of a TV cookery programme - there's even a Gold and Fizdale Cookbook, dedicated to George Balanchine ("in whose kitchen we spent many hours…"). Arriving in Paris in 1948, they persuaded Poulenc to write his Sonata for Two Pianos, and were presumably surprised by what they got. Poulenc's music isn't all froth and frivolity, and the sonata's Prologue begins in magnificently uncompromising fashion before the composer's more familiar voice steals in. Faster movements recall the Concerto for Two Pianos, and there's a sublime slow movement. And what a devastating end. Brilliant, as is the late Élégie, over which Poulenc wrote instructions to play "like an improvisation, with a cigar between your lips, and a glass of cognac resting on the piano." Superbly synchronised, Adélaïde Panaget and Naïri Badal pitch both works to perfection, the dry wit nestling nicely alongside the introspection. And Alpha's close, rich sound is an asset, preventing any hint of sentimentality.
Gold and Fizdale also commissioned Dave Brubeck's brilliant Points on Jazz, seven ingenious variations on a bluesy theme. Panaget and Badal are again outstanding: the jazzier episodes sounding idiomatic and never forced. They also give us the more recent Three Pieces for Two Pianos by Baptiste Trotignon, its three movements dedicated to John Adams, Poulenc and Martha Argerich respectively. The central Élégie is a treat, before a dizzying, motoric finale. Fantastic stuff – a joyous disc.
Improbably, Gold and Fizdale forged a second, late career as hosts of a TV cookery programme
Share this article